Builder's guide to 7 types of construction cranes Advice, Property Plants Guide
A Builder's Guide to 7 Types of Construction Cranes
17 Nov 2020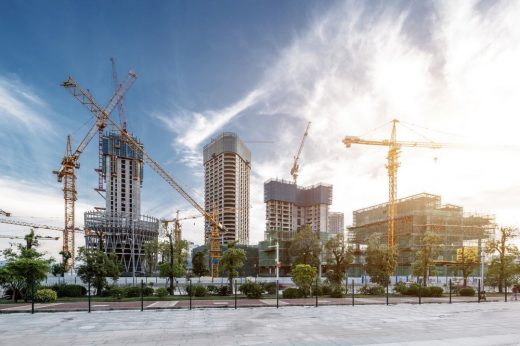 Knowing the different types of cranes may or may not lift your spirits, but it certainly will make lifting on the job a lot easier, and safer. Understanding the special functions of each crane will help you chose the right one for your construction project. A crane is a large and expensive piece of equipment, so that is why now cranes are also available on rent from crane rental companies that provide the highest level of service at an exceptional value.
Builder's Guide to 7 Types of Construction Cranes – Tips
So sit back and read on as we elevate your knowledge on the different types of construction cranes.
Mobile Crane
Mobile cranes are on most construction sites because of their versatility and smaller footprint. They consist of a boom arm that sits on rails, or wheels for maneuverability. The boom has a hinge at the bottom controlled by either wire cables or hydraulic pressure.
Telescopic Crane
A telescopic crane is named for its boom. The boom consits of tubes that nest inside one another. This allows for easily adjusting the boom length through hydraulic controls.
A telescopic crane is great at moving heavy loads from one place to another. It also has a height advantage when the telescoping boom is fully extended.
Loader Crane
A loader crane, also known as a folding boom crane, mounts to a truck or trailer.
Its primary job is to load and offload materials and equipment. The truck is stabilized with outriggers before unfolding the crane for use.
Tower Crane
Tower cranes are what you need when building skyscrapers and are they're tallest cranes in history! Fixed to the ground, tower cranes have the best height and lifting capacity out of all construction cranes. As the building gets taller, sections are added to increase the height of the crane.
Truck Mounted Crane
A truck-mounted crane offers great mobility as the crane is affixed to the bed of a truck. The truck employs the use of outriggers to level and balance the crane before use. The load capacity rarely exceeds 50 tons, so this is a small crane, comparatively.
Overhead Crane
An overhead crane is typically used in a factory or a shipyard. Here the hoist is suspended on a trolly that rides on rails positioned over the working area. These cranes can lift very heavy loads but are less commonly found on construction sites due to their large footprint and more permanent set-up.
Rough Terrain Crane
Rough terrain cranes mount to an undercarriage with four big off-road wheels. The motor powers both the crane and the undercarriage.
These cranes come in handy on job sites where the ground is uneven or rocky. The outriggers extend both vertically and horizontally in order to level the crane in position.
The Types of Construction Cranes 
Knowing the types of construction cranes will help make your job easier. The last thing you want on a construction site is to get slowed down by not having the right equipment or causing an accident. Hopefully, this guide has set you in the right direction!
If you liked this article, check out the rest of our blog for more great info.
Comments on this guide toBuilder's guide to 7 types of construction cranes advice article are welcome.
Building Articles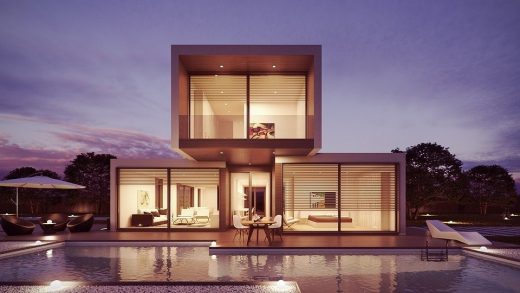 image courtesy of article provider
Comments / photos for the Builder's guide to 7 types of construction cranes Advice page welcome