How can UsSelfStorage keep my belongings safe guide, Design tips, Online property advice
How Can UsSelfStorage Keep My Belongings Safe?
11 Dec 2021
Whether you're moving or just need extra space, a storage unit is a great outlet to have to make sure that your belongings are being kept safe when they can't be kept under your roof. You may be worried about having to keep some distance from your items, but self-storage facilities are making extra efforts to make sure that your stuff is protected around the clock.
24/7 Safety and Security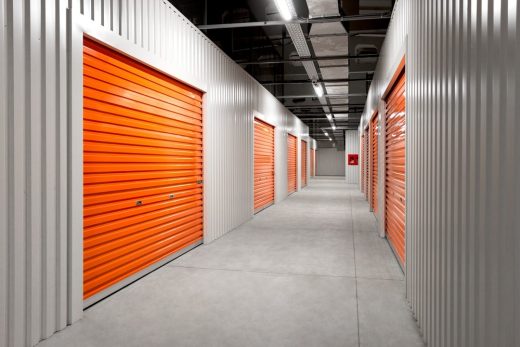 Storage facilities like USSelfStorage are all about providing peace of mind no matter your storage situation. Self-storage facilities make sure that no matter how many square feet your unit is taking up, the security of your belongings is just as important as the largest unit in the establishment. Facilities are gated to limit access to the parking lot after certain hours, and opening the gate is only accessible by punching in a code. This security feature is especially important at a number of self-storage facilities with outdoor storage spaces.
A top self-storage company will make sure that there is 24/7 surveillance of units to monitor who is coming in and out of a facility at any hour. Strong security is a good indicator that your items are being stowed in the safest manner possible. Security on-site is part of the extra effort to make sure that any part of extra space is properly protected no matter when you need to access the storage space as you see fit.
Climate-Controlled Units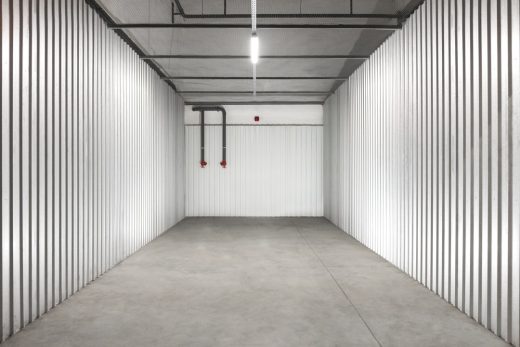 While round-the-clock surveillance and security are a huge advertising point for the largest self-storage operators, some renters need a little extra out of their secure storage units. Climate-controlled storage units are a need for those looking to store items like furniture, dining sets, photos, documents, or anything that can be damaged by extreme weather conditions. For example, baseball card collectors seek these climate-controlled self-storage units because heat, cold, and dampness can do damage to priceless cards that can make hundreds, even thousands on the auction block.
Protecting your personal items against the elements is part of the sustainability efforts implemented by top self-storage facilities. Some renters opt for climate-controlled self-storage spaces to store things like their vehicle, boat, or motorcycle. If you live in a climate where it is very cold, you may want a car storage unit during the winter. If you live in a warmer climate and don't have a place to park your recreational vehicles during the summer, a drive-up storage unit can accommodate your needs. Whether it's boat storage or truck storage, you'll want to make sure that any extra space storage can securely accommodate your needs.
Outdoor and Indoor Unit Safety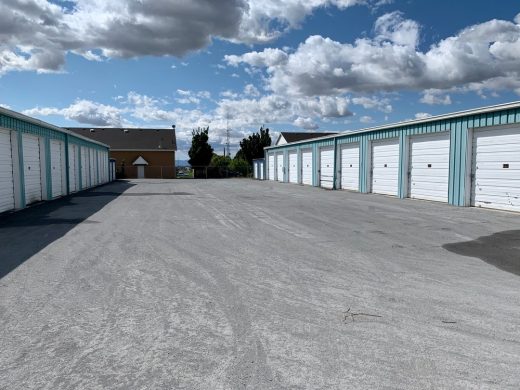 No matter the number of facilities, self-storage companies recognize the importance of keeping both indoor and outdoor units safe and secure. Outdoor units offer more than just storage for vehicles or boats: They also address different priorities for your situation. Some find it useful for business storage. Restaurants may keep their seasonal equipment, like outdoor patio furniture, within an outdoor storage space so that they can load and unload with ease and avoid having to go up and down floors in an indoor self-storage facility.
Storage unit size may also be the reason to look into an outdoor unit if an indoor unit of that size is not available. You'll want a self-storage unit that is able to accommodate what your household just can't right now. In college towns, even small operators see an uptick when summer and winter break roll around when students store what's in their dormitory while they go home for the off-season.
An outdoor storage unit affords the ability to roll up, grab the belongings, and then head back to school. No matter your self-storage needs, make sure that a storage facility is meeting your security demands.
Comments on this How can UsSelfStorage keep my belongings safe tips article are welcome.
Storage
Storage Articles – selection on e-architect:
Rent a Storage Unit for your Business
Storage Outside your Home is Worth it
5 DIY ideas to maximize garage storage spaces
Building Articles
Residential Property
Comments / photos for the How can UsSelfStorage keep my belongings safe advice page welcome