Why your business might need to rent a storage unit, Building Design Tips, Online Advice
Rent a Storage Unit for your Business Advice
3 Dec 2021
Your Business Might Need To Rent A Storage Unit
If you are the owner of a business, there is a good chance that you have considered renting storage units. But why? The answer to this question may surprise you. For many people who own businesses, storage units are necessary for running their company because they don't have enough room in their office or building to store all the items that are needed. Find out more about how your business might need a storage unit!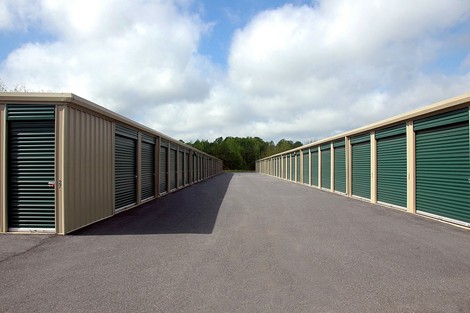 1) It Can Save You Money
Renting storage units can save your business money. This is because you no longer have to pay rent for extra office or warehouse space in order to store your items. Instead, you can place all of these items in a storage facility unit. Also, instead of moving to a larger workplace, you can store stuff you don't require on a regular basis to keep your existing site running well. When small firms store their belongings, they may discover that they no longer require office space at all. Many storage facilities offer month-to-month leases, allowing you to avoid making a long-term commitment.
2) It Keeps Your Stuff Safe And Secure
Problems occur when business owners store their items in basements, attics, or even at home. When they have to move out of these buildings for whatever reason, people often discover that they can't find some of the equipment they need to run a successful business. They may also encounter damaged hardware and furniture once they remove them from storage. If you place your company's excess property in storage units, you can save yourself a great deal of trouble. This is because these facilities are equipped with security features that allow them to keep your items safe for business owners.
3) It Can Save You Space
If you are running low on space at your office, it can be hard to find a place for everything. While some people go with the solution of relocating to a new office or building, others choose to lease additional storage units in order to store excess equipment and furniture. Instead of dealing with the stress and time commitment that come with moving, you can simply find a cheap storage facility near your site and store what you don't require. This way, you will have plenty of room to work at your workplace.
4) It Makes Your Business More Mobile
When you lease a storage unit, your business can become more mobile. For example, if you own an office and decide that it would be best for your company to relocate to another state or even country, this is an option. You don't have to worry about packing and moving if you simply use a storage company to hold your items in between the move. This also gives you the opportunity to sell or donate some of your equipment when it is no longer needed by your business.
5) It's Flexible
Having a storage unit is a flexible solution for a variety of business owners. Let's say you need to retrieve an item for business reasons, you can send an employee to the storage unit or go yourself. Most of these facilities have flexible schedules and are usually open 24 hours a day, seven days a week to accommodate clients who want to use or view their belongings, even late at night. So, for those times when you have to work late, these locations can be very convenient.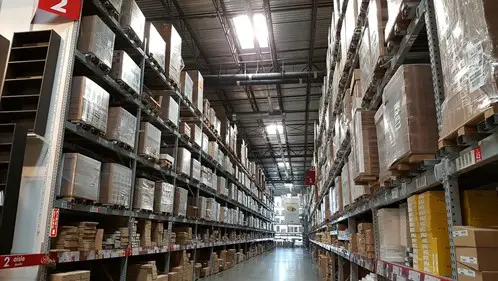 What Types Of Business Can Benefit From It?
Almost every type of business owner may find that renting storage units makes their lives much easier. Here are a few examples of common business types that benefit substantially from enterprise storage:
●      Restaurants:
Often, these businesses rely on large equipment that can be very costly to purchase and maintain. You might find that renting storage units will allow you to keep all of your extra kitchen appliances in good working order while storing the ones you don't require on a day-to-day basis while still saving money.
●      Law Offices:
Lawyers often require lots of bulky documents, files, and reference material. This means they likely benefit from leasing storage units so they can keep these items in good working order while also saving space for day-to-day business operations.
●      Retail:
Retail businesses usually have a lot of extra merchandise that is not being sold on a daily basis. So, instead of having to pack it up and store it at your office or home, you can find affordable storage facilities to keep these goods safe while still making it easy for customers to purchase them.
Besides these types of business, a lot of other different types of offices and clinics can also benefit from storage units.
Rent a Storage Unit for your Business Summary
Businesses of all sizes need storage units. They're a great solution for any company that wants to keep their offices looking tidy and organized but still needs the space to store items like boxes or shelving units they may not be able to fit inside. Hopefully, this article will help convince you that renting a storage unit might be a good idea for your business.
Comments on this Why Your Business Might Need To Rent A Storage Unit article are welcome.
Storage
Storage Articles – selection
Storage Outside your Home is Worth it
5 DIY ideas to maximize garage storage spaces
Planning to rent a storage unit
Building Articles
Residential Architecture
Comments / photos for the Why Your Business Might Need To Rent A Storage Unit page welcome