How a leak can cause serious damage to your house guide, Plumbing system online advice, Plumber repair fix
How a leak can cause serious damage to your home
post updated 8 September 2023 ; 24 Mar 2022
Even small leaks in your plumbing system can cause serious damage to your home. Water will absorb into the walls, floors, soft furnishings, and other areas of your home. Over time, this damage can become expensive, not just cosmetically but also structurally. A simple leak can cause significant damage to your house, causing discoloration and streaking on the walls. You might even need a plumber's help to repair a pipe that burst.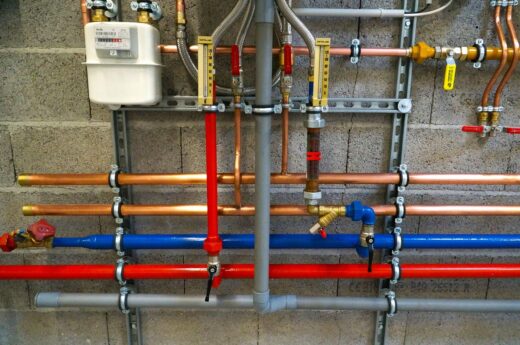 Reasons Why a Leak Can Cause Serious Damage to Your House
Leaky pipes can cause significant damage to your house. Water can ruin flooring, ceilings, and other home fixtures. In addition to destroying your belongings, it can also pose a health risk. Moisture is the ideal breeding ground for mold and mildew, which can result in respiratory problems. While it might not seem dangerous, water damage can result in huge expenses. That's why it's so important to have leak detection services come to your home as soon as possible.
Water damage from a leak can be caused by a variety of reasons. If you have a faulty drain or a leaking toilet, it's important to fix it right away. Despite the expense, a minor leak can cause major damage to your walls, carpet, and even the ceiling. If left unchecked, this kind of water damage can also create mold, which is hazardous to your health.
If you have a leak in a pipe, you must take care of it immediately. Water damage can cause a lot of financial hardship for your home. Not only will a leak in a pipe cause structural damage, but it can also lead to serious health issues. The moisture-rich environment in a pipe can lead to respiratory problems and even allergic reactions. As a result, it's crucial to fix any leak as soon as possible.
The damage caused by a leak can be large or small. A small leak in a pipe can cause severe damage to your home and can lead to expensive repairs. It can destroy your valuables and even cause structural problems. A major leak may even result in a flood. A leaky pipe can also damage your house's foundation. Not only can water damage affect your roof, but it can ruin your carpet and wall covering.
While minor leaks may not be so big, they can still cause a lot of damage to your home. You may have to pay for repairs, but the damage can be irreversible. Not only will water leaks ruin your carpets, but they could also destroy your hardwood flooring and other valuable items. While you might think that small water leaks are not a big problem, they can still pose a lot of problems and expense.
A leak in your plumbing can cause serious damage to your home. If the leak is slow, it may not cause much immediate damage. However, if it occurs in the middle of a storm, the water will flow into your house. If you can prevent the flooding, you will be in a better position to clean the area and avoid a mold infestation. It's important to have a flood insurance policy, and it's a good idea to consult it with your insurance company.
A minor leak can cause serious damage to your house. It could ruin your floors and walls, and even cause health problems if you don't fix it. A minor leak could cost you thousands of dollars to fix. If the leak is in your kitchen, the water could also spill into your bathroom. As a result, you can't be sure if your kitchen or bathroom is affected by a leak in your plumbing.
A water leak in your bathroom from a faucet can cause plenty of problems but a toilet leak, or a garbage disposal leak is considered sewage leak and causes problems with mildew and bacteria. The black standing water can cause a lot of problems to your floors and worst yet, your health.
A leak can be difficult to detect. It can be hard to see a leak when it is hidden inside the wall. It can also cause a mold or mildew infestation in your home. These spores will grow on the materials in your house and can cause respiratory problems. You can easily find a leak by unplugging your appliances and inspecting the back of your refrigerator.
As mentioned before, leaks can cause severe damage to your home. The best thing to do if you suspect a leak is to call a plumber in Melbourne to help repair the leak. If left untreated or ignored, it can eventually lead to severe problems.
Comments on this guide to How a leak can cause serious damage to your house article are welcome.
Plumbers Articles
Plumbers Posts
How to Know If a Plumber is Good
Practical tips for architects when designing plumbing systems
Do you need plumber to install hot water heater
What to check before finalizing a plumbing service
Building Articles
Contemporary Architecture
Battersea House, Wandsworth, South London, UK
Architecture: Gregory Phillips Architects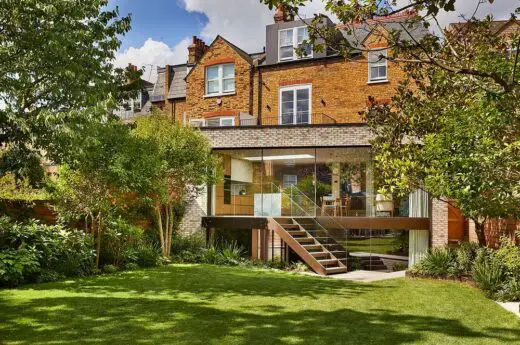 photo : Darren Chung
Battersea House, South London
Comments / photos for the Reasons Why a Leak Can Cause Serious Damage to Your House advice page welcome