What temperature should I set my air conditioner in Winter guide, Housing online advice, New building design
What Temperature Should I Set My Air Conditioner In Winter?
27 Mar 2022

If the chilly nights are any indication, it's just about time to swap your air conditioning unit from cooling mode to heating. While winter comes with a range of positives like cosy knits and hot chocolates while relaxing on the couch, it also comes with higher energy bills if you want to stay warm.
While it might seem like you have to settle for an expensive energy bill to keep comfortable this winter, this doesn't have to be the case. Getting the temperature right and using your air conditioner wisely can go a long way in keeping your energy bill down while you raise the temperature up.
Why It's Important to get the Heating Temperature Right In Winter
There are a lot of reasons why it's important to get your heating temperature right during the winter months, and it goes far beyond just comfort.
Health
First and foremost, cold temperatures can have a negative effect on your health. Studies have shown that cooler temperatures can make it more difficult for you to fight off infections and illnesses.
Sleep Quality
A room that's too hot or too cold can negatively impact your sleep quality. Getting the right temperature is one of the important things when it comes to getting a good night's rest.
Home Energy Use
Heating and cooling account for 20 to 50 per cent of your home's energy bill. Setting your air con too high in the winter months means it has to work harder and use more energy to do its job. This means you'll be paying more when that quarterly energy bill comes around.
Environmental Impact
More energy not only means a bigger energy bill, but it also means a bigger environmental impact. Using your air conditioner ineffectively means you'll be contributing a bigger carbon footprint than you need to.
What's the Ideal Air Conditioning Temperature?
Unfortunately, there's no magic temperature that's perfect for everyone and you'll need to play around with your heater's settings until you find the sweet spot. Generally speaking, 18-20°C is the ideal temperature for both comfort and energy savings according to Canstar.
This can vary depending on your location and the ambient temperature outside. The further away from the temperature outside you've set your air con's thermostat, the more energy it will need to do this.
If you've got babies, the elderly or those with a compromised immune system, slightly warmer temperatures can often be better.
Make the Most Out of Your Air Con this Winter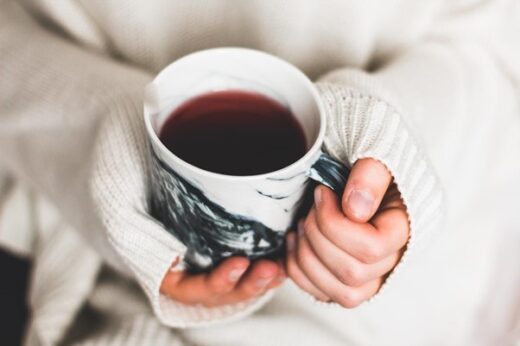 Unless you want to sit in the cold, using your air conditioner to keep warm during the winter months is unavoidable. There are ways you can maximise the heating capabilities of your air conditioning that won't break the bank, however.
Warm-Up Without Your Air Con First
Before you even opt to turn your air conditioning on, there are a few things you can do to keep warm. First, assess what clothes you're wearing – if you're in a T-shirt and shorts, it's time to pull out the winter clothes.
Wearing layers can help to trap warm air around your body which can be an effective way to keep warm without using a heater. If you're sitting down, warm up a heat bag and wrap yourself up in a blanket and you'll be toasty warm all day.
Don't Rely Only On Your Air Conditioning
Did you know that your ceiling fans have a winter mode? Flicking the winter mode switch on your fan causes it to spin in the opposite direction, effectively drawing cool air in the room up, and pushing warm air down.
While it won't actively change the temperature of your room, it can help to make it feel a little warmer. You might even be able to turn the temperature down a degree or two when you use your ceiling fan and air con in combination.
Keep the Heat In With Insulation
Between 25 and 35 per cent of heat in your home is lost through your ceiling. This means a lot of the heat that you're paying for when your heater is on is totally wasted. Ensuring your home is well insulated can go a long way in reducing your energy bills.
Whether you invest in proper home insulation or opt for something more simple like insulated curtains, locking the heat in your home rather than letting it escape means you won't have to heat your home for as long or as intensely.
Use Your Zoning
If you've got a ducted heater, there's no point heating the whole house if it's just you inside. Make sure you use your air con's zoning features to target the rooms that need heating the most.
If you haven't got zoning for your air conditioner, it might be a worthwhile upgrade. Ducted central heating and cooling is the perfect option for many homes thanks to these zoning capabilities.
We've all had those nights where we've had to move into the living room because our bedroom ceiling fan just isn't cutting it anymore. Ducted reverse cycle air conditioning can both heat and cool your home so you can keep the whole house comfortable year-round. If this has been you one too many times, upgrading to a ducted system would be a worthwhile investment into your home.
Get the Right Size Unit
As far as efficiency goes, having the right sized air conditioner is one of the most important factors. A unit that's too small will struggle to regulate the temperature, while a unit that's too big will cost you more in running costs.
As a general rule, you'll need an output of 80 watts per square metre. Rooms with tall ceilings will require slightly larger units too, so keep this in mind. If you're unsure about the best size for your home, get help from a professional.
Service Your Air Conditioner Regularly
Regularly servicing your air conditioner can help to keep it efficient and ensure it lasts you a long time. A good service can identify faulty components before they fully break that might have been reducing the unit's efficiency.
With all these tips combined, you'll be able to find the perfect temperature for your air conditioner this winter while keeping that energy bill in check.
Comments on this guide to What temperature should I set my air conditioner in Winter article are welcome.
Property
Real Estate Posts
How To Become A Real Estate Agent In 2022
UK homeowners unhappy with their homes
Why you should use medical real estate broker service
Building Articles
Contemporary Architecture
Sustainable building designs v
Ninja Black Kyoto Hotel, Kyoto, Japan
Architect: Eastern Design Office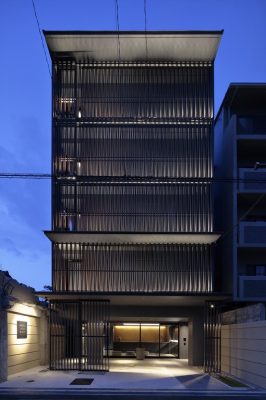 photography : Koichi Torimura, Jeffrey Friedl, Takashi Inaizumi
Hotel Ninja Black in Kyoto City
Comments / photos for the What temperature should I set my air conditioner in Winter advice page welcome