Do you need plumber to install hot water heater guide, Sydney house maintenance ips, NSW home drainage advice
Do You Need A Plumber To Install A Hot Water Heater?
2 February 2022
Hot water heaters pose various dangers during installation and are not suitable for do-it-yourself home plumbing projects. However, if you have chosen or even considered doing so, we highly encourage you to rethink.
Hot water installations are no joking matter, and even a single error might have catastrophic implications. Installing one on your own without the assistance of any plumbing services in Sydney may appear to be a low-cost option, but it can end up costing thousands of dollars in repairs.
Unless you are an expert in the field with adequate knowledge and background experience, you are placing yourself in grave danger. Because most water heaters are gas, even minor installation errors can result in additional costs, property damage, injury, or even death.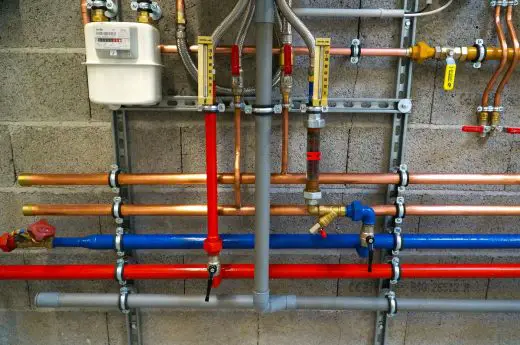 Risks Involved In Self Hot Water Heater Installation
Before we inform you about the advantages of having your hot water heater installed by plumbing services in Sydney or by a professional, we want you to be aware of the hazards involved with doing it yourself.
Hot water installation in Sydney is not the same as repairing a minor leak or replacing a piece of drywall. There are several vital pieces, and depending on the system, installation may need electrical work or work on a gas line.
Due to the obvious complexities of installing a hot water heater, there are several opportunities for things to go wrong throughout the installation process. Some of these may be immediately obvious, while others may put you at risk of long-term concerns such as a decreased lifespan for your unit or even gas leaks.
Inaccurate water temperature valve
To eradicate diseases like legionella bacteria, which may flourish in colder water, the water in your hot water tank should be kept at a temperature of at least 70° C. This temperature, however, is far too hot for your usage and will result in scorching.
This is when the tempering valve comes into play. This valve combines cold and hot water, allowing hot water to be kept at a high temperature while still flowing from your faucets at a suitable temperature. If this valve is not correctly adjusted, your water may be excessively hot or too cold as it comes out of the tap.
Since most water heaters use natural gas, you must burn flammable fuel to heat your water. As these fuels are very combustible, even a minor error during installation might result in a significant fire or even an explosion. Doing your installation isn't worth putting your family's life in danger, much alone the property damage.
For gas-powered water heaters, ventilation is crucial. When there is insufficient ventilation, carbon monoxide builds. Carbon monoxide poisoning is a medical emergency, and anyone exposed to high levels risks brain damage and death for the rest of their lives. Because carbon monoxide is an odourless gas, you would not be able to identify a leak, unless you have a functional carbon monoxide detector. When it comes to installing natural gas appliances, apparently little mistakes might have serious implications.
The Advantages Of Hiring A Professional For Hot Water Installation In Sydney
Any water heater installation or repair must always be compliant with specific regulations and rules to be done correctly and avoid future difficulties. Building regulations are continually changing and vary based on the work and procedure. Otherwise, both the installation and the resident may face legal and safety consequences.
If your water heater was not correctly installed the first time, you do not want to deal with frequent water heater repairs. Professional installation ensures that all insulation, pipes, and valves are properly connected.
Adequate product knowledge
Keep in mind that most salesmen, both online and in-person, are not trained in water heating. They may have excellent intentions, but they cannot compete with a professional and qualified plumber's product expertise. You should consult a specialist to choose the finest water heater for your family's needs.
The best plumber in Sydney not only gives efficient service but also ensures that your money is not squandered. As not everyone has an infinite budget, hiring a professional is significantly more cost-effective than doing it yourself and spending more money on repairs or replacing the entire hot water heater.
A competent installation service should be able to advise you on how to do preventative maintenance on your water heater. You may ask them questions concerning your unit's care and maintenance to check that everything is safe and in order. They may also counsel you on the appropriate size of your water heater unit to satisfy the needs of your complete home.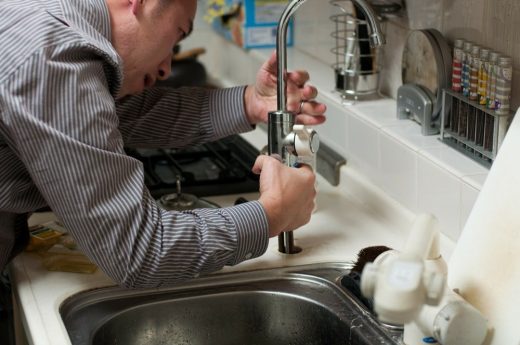 Final words
If you want to have total peace of mind and safety for you and your family, we propose that you start looking for "Plumbers near me" for your hot water heater installation. It's reassuring to know that you won't have to deal with property damage, loss of health or life, or any other potentially dangerous issues.
Comments on this guide to do you need plumber to install hot water heater? article are welcome.
Plumber Posts
Plumber Articles
How to Know If a Plumber is Good
How to Find the Right Sunshine Coast Plumber
Signs You Need to Call a Plumber
6 Reasons Why Your Toilet Is Clogged
Building Articles
Residential Architecture
Comments / photos for the Do you need plumber to install hot water heater? advice page welcome