Home upgrades to boost property value Advice, House Decor Tips, Residential Online Style Guide
Home Upgrades That Will Boost Property Value
9 Apr 2021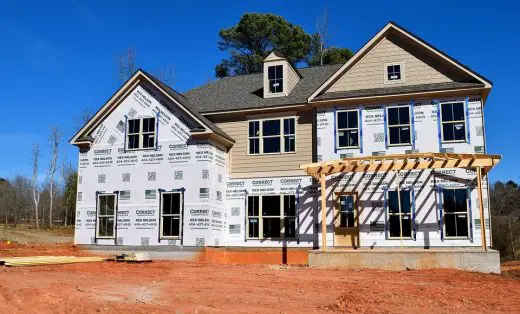 Selling your home is one of the most stressful processes in the world, but if your home is valuable, upgraded, and visually appealing, you'll probably be able to sell it quite quickly. Still, boosting its value is always a great idea, especially if you're trying to make more money than you've hoped. This is why homeowners who are thinking about selling look for effective ideas that will make the most sense in the long run and boost their property value the most. In case this is something you're thinking about doing as well, here are a few home upgrades that will help you make the most money in the end.
New appliances
From your kitchen and your bedroom to your living room and your laundry, every space in your home is full of appliances and gadgets that make your life easier and simpler daily. But, how valuable are these appliances, and are they the best on the market at the moment? Unless you've updated them recently, the chances are your appliances are a bit dated and not efficient enough, simply due to the technological advances that are dictating the home interior industry and always offering new upgrades.
Therefore, investing money into buying new appliances is an amazing way to boost the value of your home. It doesn't matter if you're trying to sell it or not, it's still a great investment that comes with several benefits. New appliances save you energy and water, boost the visual appeal of your home, and protect your property from accidents such as fire and flood.
New stories
Building an entirely new story might not be the easiest project in the world, but it's definitely among the most sensible ones. This will give your family tons of new storage, maneuvering, and living space, and that's something we all need in this day and age. On the other hand, if you decide to put your home on the market, more space means more money, and families with kids won't mind paying extra for a two-story home.
But, if you decide to build a new story, you shouldn't do this on your own. Unless you have all the skills and knowledge needed for this project, hiring professionals might make more sense and turn out to be a less expensive alternative. This is particularly true if you use recycled materials, second-hand furniture, and frugal décor solutions, so consider these ideas as well.
New solar panels
Installing solar panels is one of the most logical home upgrades in the world and an idea that has more benefits than you can imagine. From protecting the environment and saving you tons of money every single month to making your home look more visually appealing and helping it stand out from all the other homes in your neighborhood – this is surely an idea worth considering. However, the only way to make your new solar panels work is by making sure you're installing them most safely and professionally possible.
First, start by finding the best possible panels on the market and figuring out a way to pay for them. Checking out those practical interest free solar panels that will work perfectly and prevent you from wasting too much money might be a win-win situation you've been looking for. After you purchase them, find a professional who will install your panels, your inverters, your batteries, and all the other gadgets that are needed for this idea to work. In the end, don't forget to advertise your solar panels when you start selling your home – and just watch the potential buyers congratulate you on the smart decision you've made when installing these panels.
New outdoor areas
With so many properties on the market, you need to create a special feature that will help you stand out and grab the buyers' attention. Different people love different things – some are fans of open concept and others prefer to keep their kitchen and their living room separated – but it's safe to say that everyone loves a beautiful outdoor space!
Whether you want to throw parties for all your friends or just have some quiet time with your family, this is the perfect place for that. All sorts of outdoor areas will do the trick, including decks, porches, patios, gazebos, pergolas, sunrooms, and even tents, so it's up to you to make up your mind and create an area that will suit you the most.
New home offices
In the end, since a huge number of people are forced to spend the majority of their time at home, having a proper home office is high on everyone's list of priorities. This is one of the ways that the real estate market is changing due to the global COVID-19 pandemic, so it doesn't matter if you're trying to sell your home or not – a home office is a must!
Home Upgrades That Will Boost Property Value Summary
Creating a home office sounds like a lot of work, but it doesn't have to be. Just find the right location – spare rooms, patios, attics, and garages are among the most popular spots – and design the office that will suit the space. Once you do that, just add a small desk and a comfortable chair, and you're good to go!
Boosting your property value might take a while, but if you stick to these projects that will be worth the investment, this process might end up being more enjoyable than you've imagined. And once you're done, you can enjoy your new home to the fullest – at least until you sell it!
Comments on this guide to Home upgrades to boost property value tips article are welcome.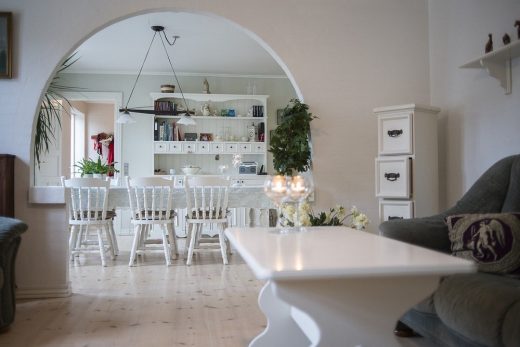 Property
Buying Home Posts
Buy a Shared Ownership Property
Tips for successful property marketing
How Much Does Home Design Affect the Property Valuation?
Building Articles
Residential Architecture
Comments / photos for the Home upgrades to boost property value Guide page welcome