Greenhouse Architecture for Home Gardens Guide, House gardening tips, Growing seeds sdvice
Greenhouse Architecture for Home Gardens
2 Feb 2021
There probably isn't a home gardener anywhere who hasn't dreamed of having their own greenhouse. This goes doubly so for those who want to grow their own cannabis. After all, there is probably nothing that offers the opportunity for a higher level of control over their crops than with a greenhouse.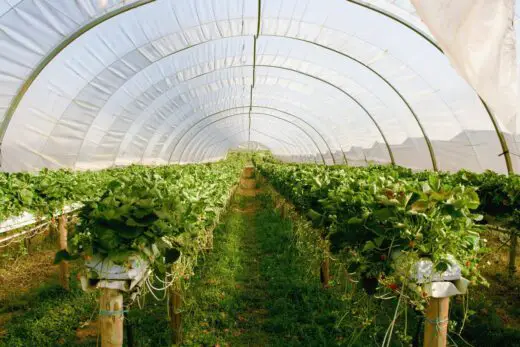 Regardless of the crop of the variety of crops, a greenhouse offers the opportunity to up a gardener's game. A greenhouse can help a gardener achieve maximum results for less effort and a smaller amount of space. And for growing seeds from Weed Seeds USA, there could be nothing better.
Why a Greenhouse?
Having a greenhouse offers gardeners the ultimate control over whatever it is they wish to grow. Greenhouses can be erected in practically any shape, size, and description to meet the needs and desires of the gardener. Further, a greenhouse can be as simple or as elaborate as the gardener wishes it to be, including any or all of the conditions listed below.
Starting Seedlings
Growers start with seedlings for many different reasons. Some using seedlings just as starters to be transferred to the ground later on. Others use seedlings as just a beginning for plants that will remain in a greenhouse for their entire lives. Regardless of the reason, a greenhouse can give seedlings the optimal start to a healthy life.
Year-Long Growth
There are many limitations to growing plants outside of a green house environment. One of the primary reasons is that outside conditions are not always conducive to growth. A greenhouse, however, can provide the ideal conditions in terms of temperatures, humidity, and nearly any other important factor in a plant's growth.
Temperature Control
Temperature control is of utmost importance in the growing of cannabis. A greenhouse allows the grower to control and humidity when it is needed and air circulation when desired. And when temperatures soar, most greenhouses allow windows to be opened.
Pest Control
Just as is the case with many plants, cannabis has natural enemies in the form of pests. This doesn't even count the bugs and other creatures that might benefit cannabis.
Protection from Mother Nature
As benevolent as Mother Nature can be to certain of her creatures, to some, and from time to time, she can be less than charitable, especially during off seasons when frosts and other harsh weather can quickly kill delicate plants and seedlings. Further, as important as water is to plant growth, excessive rainfall can drown plants and cause mold and mildew to grow. Another weather condition, hail, can literally beat a crop to death in a matter of minutes as can excessive heat and sun bake the earth. Greenhouses can provide an extra layer of protection for virtually any type of plant.
Grow Non-Native Plants
Try as growers will, some environments are simply not conducive to certain plants, including cannabis. With a greenhouse, cannabis as well as virtually any other type of plant can not only be planted, but it can thrive.  From Florida to Alaska, cannabis is being grown in greenhouses efficiently, effectively and profitably.
Greenhouse Architecture for Home Gardens Summary
Make no mistake about it, a greenhouse is not nothing you can just build in a yard and expect it to produce. A good greenhouse is something that must be planned with specific plants in mind. With good planning, however, a greenhouse can be the best friend of a cannabis grower.
Comments on this Greenhouse Architecture for Home Gardens article are welcome.
Greenhouses
Greenhouse Posts
How to choose the right greenhouse for your garden
5 Reasons To Consider A Greenhouse in Your Garden
5 Secrets of making a greenhouse at home
Should you build or buy a greenhouse
Different architectural ideas for greenhouse design
Home Articles
Residential Architecture
Comments / photos for the Greenhouse Architecture for Home Gardens page welcome