Different Architectural Ideas for Greenhouse design guide, Glasshouse plants advice, Veritas Farms
Different Architectural Ideas for Greenhouse Design Tips
16 June 2020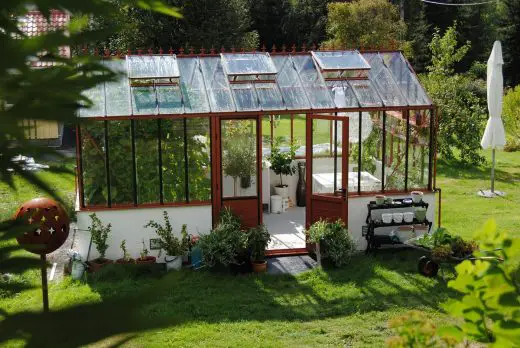 There are many different types of greenhouses, but all of them fall into one of three categories: attached, detached, or gutter-connected. Attached greenhouses are uncommon in anything but residential designs, while gutter-connected greenhouses are popular with commercial growers and detached greenhouses can be installed just about anywhere. Read on to find out about a few popular architectural ideas for detached greenhouses.
Single Gable Greenhouses
Single gable detached greenhouses are what most horticulturalists think of when they start considering building their own structures for year-round growing. They feature a single ridge in the center of the roof and flat walls. Historically, single gable greenhouses were constructed out of glass.
Today, growers can also purchase other materials, like polycarbonate plastic or acrylic, that feature higher R-values and greater resistance to the elements. While novice horticulturalists are waiting for the plants in their traditional greenhouses to grow, they can always try products from Veritas Farms to tide them over.
Quonset Greenhouses
Quonset greenhouses feature half-circle frames instead of straight lines, which means they must be sheathed in a pliable plastic, not glass. A well-designed Quonset greenhouse will feature internal bracing and ground posts to ensure structural stability and avoid problems with wind or snow. Quonset greenhouses are sometimes referred to as high tunnels or hoop houses.
Gothic Style Greenhouses
Gothic style greenhouses offer a comfortable middle ground between Quonset and traditional greenhouses. They feature rounded walls, but the walls come to a point. This gives growers a little more room to work around the edges of the greenhouse.
A-Frame Greenhouses
A-frame greenhouses are the easiest to build. Instead of having walls, they have roof rafters that extend all the way to the ground to form a triangle. Most serious growers won't use a-frame greenhouses, though, because they don't offer very good air circulation.
Geodesic Dome Greenhouses
Looking for something a little more architecturally interesting than straight lines or semi-circles? A geodesic dome greenhouse might fit the bill. This unique design also encourages energy efficiency by amplifying both winter lighting and solar gain. That's great news for those who don't want to worry about heating their detached greenhouses year-round.
Lean-To Greenhouses
Lean-to greenhouses are attached structures built onto the south-facing sides of homes and commercial buildings. Since the highest point in the greenhouse is next to the main structure, it's easy to connect the ridge of the roof to the building. Lean-to greenhouses are inexpensive to build and can be heated throughout the winter using the heat from the primary structure. Just make sure they're placed on the south side of the house where they won't be shadowed during the darkest months.
Uneven-Span Greenhouses
Want to build a greenhouse on a hill? Uneven-span designs are ideal for this application. While a traditional greenhouse has rafters of equal length on either side of its ridge, uneven-span greenhouses have longer rafters on the south-facing side and shorter rafters on the north-facing side. This allows growers to install them on south-facing hills to make better use of limited space or take advantage of the extra thermal protection offered by the dirt.
The Bottom Line – Growing plants Tips
Growing food, flowers, or other plants in a greenhouse can be an immensely rewarding experience, but choosing the right design is key. Make sure the form fits the function.
In extremely cold areas, greenhouse roofs will need to be more pitched. On hilly terrain, they may need to be built into the sides of hills. It's all a matter of examining the site and choosing an architectural design that fits.
Comments on this guide to Different Architectural Ideas for Greenhouse Design Tips article are welcome.
Greenhouses
Greenhouse Posts – a recent selection on e-architect:
How to choose the right greenhouse for your garden
5 Reasons To Consider A Greenhouse in Your Garden
5 Secrets of making a greenhouse at home
Residential Property Articles
Make These 12 Low-Waste Swaps for a Greener Lifestyle
Norra Tornen, Hagastaden, north of Stockholm
Design: OMA / Reinier de Graaf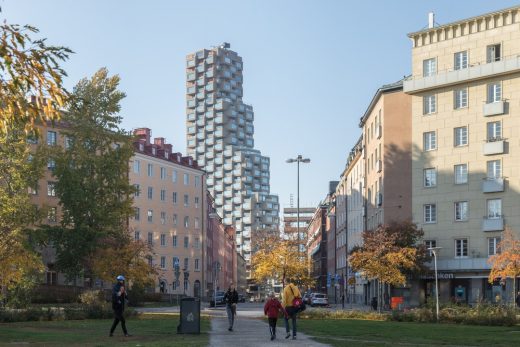 photograph : Laurian Ghinitoiu, Courtesy of OMA
Norra Tornen
Comments / photos for the Different Architectural Ideas for Greenhouse Design advice guide page welcome