Great Australian buildings design guide, Gambling architecture design, World Heritage-listed structure
Great Australian Buildings
8 November 2022
There are numerous experiences and attractions in Australia that will interest you. The Land Down Under ranks high regarding breathtaking natural wonders and stunning buildings in its cities.
This is from Sydney's Opera House to Brisbane's Infinity Tower. Also, even though Aussies wager in the best online casinos in Australia, they also love their brick-and-mortar casinos which are housed in magnificent buildings. These casinos usually attract many tourists who visit the country.
Here is a list of Australia's great buildings that are architectural works of art in their own right.
Royal Exhibition Building, Melbourne
Royal Exhibition Building, Melbourne, Victoria: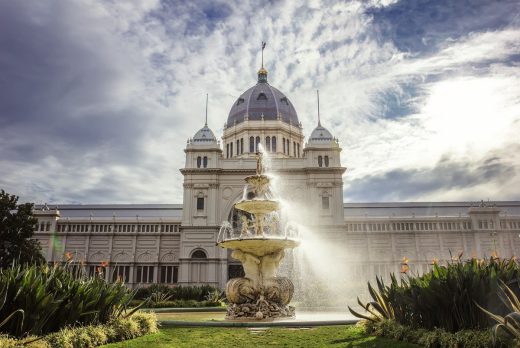 This World Heritage-listed structure is one of the oldest surviving from the Great Exhibition Era. It hosts gala dinners, fashion shows, and cultural festivals. The building, located in Melbourne, was built in 1880 and hosted the first Commonwealth Parliament. On most days, the museum also offers regular tours, which are subject to availability. You can call earlier to make reservations.
Queen Victoria Building, Sydney
This famous historical building in Sydney was originally designed as a marketplace. At the moment, it houses more than 175 stores and cafes. This prestigious shopping center features a huge dome in the center.
19th-century architectural adornments surround it in the Romanesque style. The establishment also offers guided tours, perfect for those interested in learning about the magnificent structure's history and features.
Q1, Surfers Paradise
This iconic urban tower, located in the heart of Surfers Paradise, provides excellent accommodation and dining options on the Gold Coast. The tower is a stunning feat of architectural excellence with design elements inspired by the spirit of Australia.
The skyscraper also houses the only beachfront observation deck. It also has numerous five-star restaurants, beachfront cafes, and penthouses.
Sydney Opera House
This iconic building was designed by a Danish architect more than 60 years ago. It is one of the greatest performing arts centers worldwide, hosting more than 1,750 performances yearly. The guided tour includes headsets with insider secrets and stories about this well-known UNESCO World Heritage site.
It should be noted that the audio tour guide is available in various languages, including German, French, and Spanish. The live tour guide is available in English, German, French, and Spanish.
Collins Street, Melbourne
This skyscraper, located in Victoria's central business district, provides office space and panoramic views of the city. The building, designed in a postmodern style, is close to public transportation.
It houses offices for companies such as Standard & Poor's, Citigroup, Bank of America Merrill Lynch, Mitsubishi, and others. The structure opened in 1991 and is the sixth-tallest building in the country and Melbourne's second-largest tower.
Australia Square Tower, Sydney
This famous skyscraper, located in the heart of Sydney's business district, is a 50-story retail and office complex. The iconic high-rise, which boasts an innovative design, was envisioned as a two-building structure.
It features a tower that was once the city's tallest. This landmark provides guest services, chauffeur services, VIP arrivals, restaurant reservations, corporate gifts, fitness centers, and sustainable office spaces for the ideal work-life balance.
Rialto Towers, Melbourne
This skyscraper in Melbourne's central business district has Gothic architectural elements, a massive glass facade, and a public observation deck. It has 63 floors above and three below ground. Inspired by the New York Empire State Building run-up event, the skyscraper hosts a tower-running event every year, with participants climbing 1,642 steps to the sky deck.
Comments on this Great Australian buildings design guide article are welcome
Casino Buildings
Casino Building Designs
Venetian Macao Resort Hotel Casino building in China: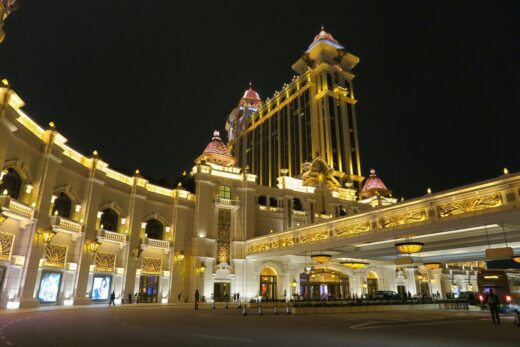 5 most beautiful casino buildings in world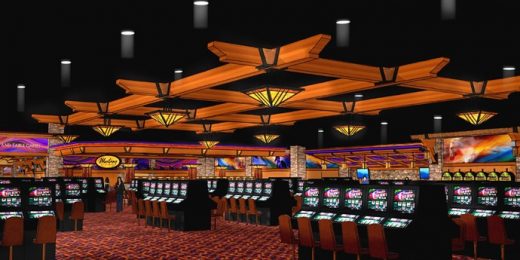 Casino Architecture Design Guide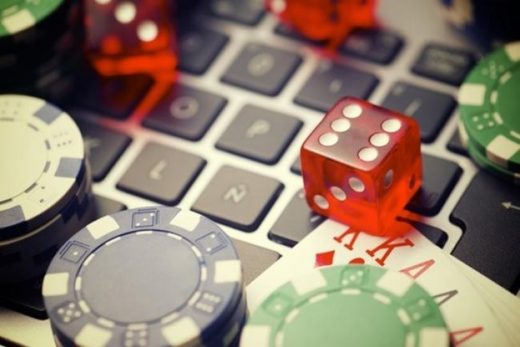 What countries suffer most from online casinos?
Comments / photos for the Great Australian buildings design guide page welcome