Trusted Watches for architects Advice, Designers Timepiece Tips, Building
What watches makes the best options for architects and why
2 Oct 2019
There are plenty of options for timepieces available in today's time and each serves specific purposes. The innumerable options did not leave watches as a mere utility or a fashion accessory.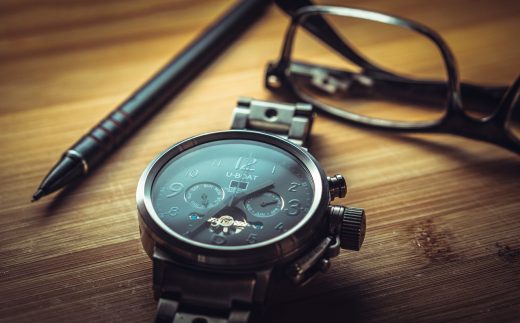 What watches make the best options for architects?
Some of them are so advanced that they serve special purposes for people nowadays. For instance, there are luxury watches that are solely used as fashion accessories, while there is smart watches on the other hand that athlete's use often to keep track speed, heart rate and many more.
Similarly, this article shall speak about the best watch options for architects and how they serve the best for them in terms of appearance, functionality and usage. Take a look! However, before we proceed, you can check out the official website The Watch Company tap into the best collections of all times exclusively designed for architects.
Professional appearance – In the professional world of architecture we are surrounded by high quality design and excellence. Enhance your own style to convey this same methodology. Today's corporate culture demands a tinge of professionalism in almost every field and soft skills, appearance, soft skills, process skills are all equally relevant in the modern platform. Hence, the right timepieces can add up to that.
The best value for you – Formal watches are definitely pricey compared to the casual or other options but does not mean you have to spend a bank-breaking amount all the time. With the wide-range of options available today in the market, regardless of your budget, you can find the perfect watch for you.
Watch Function over Design
So what do architects look for in a watch in terms of functionality? When it comes to practical matters, pretty much the same thing as any other business person, the multiple time zone features and a chronograph are always welcome assistants for anyone who may be dealing with clients around the world. If the architect also travels frequently, a watch that uses GPS to automatically set the time can be tremendously useful.
For these features, consider the Seiko Men's Radio Sync Solar Chronograph, a black stainless steel analogue watch. The GPS function keeps this automatic watch set to the right time no matter where you deplane, and the solar-powered quartz movement will keep the battery running much longer than most. In addition to the chronograph, it includes the UTC time zone chart on the bezel and is water-resistant up to 330 feet. Read more about the Seiko watch brand here and see our top Seiko watch picks here. 
Why functionality of the watch holds such vitality
If functionality is the biggest concern, then there really is no other choice but to go with a smart watch. Smart watches connect directly to smartphones and can provide almost all the same functionality, but conveniently located on your wrist instead of in your pocket. Most of the current smart watches can receive messages and make calls, a helpful tool for any busy architect. Companies like Samsung and Apple are taking the leaps in today's time, and are the best examples for providing ideal designs and functionalities.
Building Articles
Comments / photos for the What watches makes the best options for architects and why page welcome