Find cheap self storage services in East London, UK Capital Property Guide, British Store Facilities
Find Cheap Self Storage Services in East London
21 Aug 2020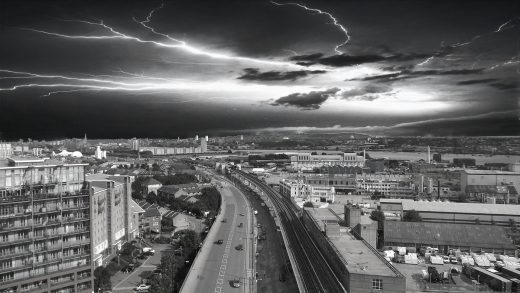 In today's world, the wish to live in the wonderful city of London has increased, but the space has become insufficient. People want to move there for a better and comparatively much facilitating life.
It is possible to tackle a whole large mess in the city, but it has become challenging to tackle the problem. We all are well aware of the lack of space and an increase in population in London. Research says small housing schemes are now inevitable for the messes to meet this challenge. The flats are now being shrunk to micro flats as small as 12ft / 12ft.
Why these micro flats? Let me water your surprise a bit more. This small housing idea is an affordable and compact solution to the emerging problems of space and rents. You can have any flat size now according to your needs and affordability. As a result, thousands of micro houses are being built every year to meet the challenge. However,it has increased the problems of low quality living in London.
People are destined to live in these box-like houses because of the shortage of space in Britain, especially in London. A small box-like flat with space for a bed and maybe a small table. What results did we get then? Again a shortage of space for living people and low-quality standards.
Find Cheap Self Storage Services in East London – Storage units
How to meet that challenge even more complicated than before?
The best possible solution to this problem is to adopt the Storage units facility. Although living in London demands a few hassles of small spaces, this does not mean you will always suffer there.
People who are moving to London or already living there face space and storage challenges. Storage companies in East London are offering storage services now to meet that challenge and make life easy.
These cheap storage units in East London provide you with the best possible storage place from small crates for small quantities to large warehouses. These large storages are of different types and sizes with extra features according to the customer's requirements and the luggage type. For a single person's small belongings such as student packaging, tourist luggage, and small and large business equipment can be kept in the storage houses. These storage spaces are available according to the people's needs and tastes throughout East London. You can book self-storage London units or full-service units according to your luggage size and for both short and long periods.
Self-storage units in East London are typically leased on an individual basis. These storage units are easily available in East London. You can book your storage unit like a storage crate to large-sized warehouses as per your need. You don't need to be worried about determining the accurate size for your equipment.
You can discuss it with the site managers, and they can best assist you in this matter. You can consider these storage units as a departed part of your house-a remote garage, or an extra storeroom of your house. You can hire any customized storage, including climate-controlled units, ramp-installed storage for a vehicle or luggage placement, easier drive-up access or CCTV installation for 24/7 security, and much more.
How to store?
he East London self-storage units are easy to understand and reliable. In small houses, you waste your time fixing your extra luggage and creating even more mess with yourself and your house. While in the case of storage units for hire, you have to follow the simple steps below and rent a private storage unit for you in minutes.
Go to the landing page of the bystored.com website.
Enter your postcode or location.
Choose the unit size for better suitability.
It's best to add a list of items you want to store if you don't know your luggage's exact possible storage crate size.
Call 1234567 and get a quote.
After that, customers don't need to be worried about the rest. Store team East London storages of 2-man will arrive at your given home address in the course of your selected slot, and no more worries. If your luggage needs packing, the hiring team will do that too.
Visit the storage units for your satisfaction.
Pay the lease, and you are done.
You can move the luggage in by yourself, or the service providers can help you move in.
Benefits of storage units
The culture of storage units in remorse areas and East London has not been a naive idea. Britain has been famous for its small houses for years. So the need for these self-storage units in East London is not included in the early crisis that you may bother about getting such services. Our East London storage units are most beneficial for their users, although with some drawbacks.
First of all, these storage units store all types of extra luggage sensitive or sports-related to commercial used equipment.
The self-storages services in East London are more cheap and economical than any other rental place. You can easily hire and lease a self-storage unit there.
If you are a young professional seeking opportunities in London or have to move from place to place, you can lease any suitable storage unit and make your life hassle-free.
During vacations, families can move easily to London, especially East London, which is famous for its tourist places and beaches. London is ready with its storage units to serve its visitors to meet the luggage security problems. These units assure the best possible services you enjoy during your vacation tours. There is no need to worry because these units save your luggage, and your vacations won't be spoiled.
The storage units in East London are well locked and secured with CCTV monitoring 24/7. No one steals your stored belongings and has no fear of mixing up with other equipment as these storage units are partially made and managed. Even no one can peep in your belongings. You will have the feel of your house completely.
Outer storage units ensure a better living quality for the people living in East London's micro flats or standard flats with less space for extra belongings. Sometimes we don't want our luggage to be thrown away or sold because these are seasonal belongings like skiing luggage that we need only in winter.
These storage units can look after that seasonal luggage, and you will enjoy a neat and clean home environment. You can store your extra office files, furniture, and anything you want to store for later use. These storage places make your shifting hassles easy and tension-free. Your time money will be saved as the lease for such London-based storage houses are commercial.
Every good always has some bad sides too. So you may find these storage units separated and departed, which may not make sense for you when you are a permanent resident in East London. However, it is the best possible solution for your extra luggage when you can't find a place just beside your flat or maybe another flat beside you. However, these storage companies charge you too low than one extra or large-sized flat mare for your extra equipment. Generally saying this won't be good advice for you.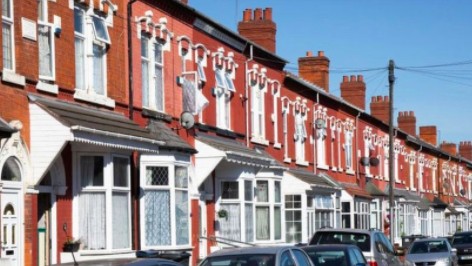 Comments on this Find cheap self storage services in East London advice article are welcome.
London Architectural Designs
London Architecture Designs – chronological list
London Architect – design practice listing on e-architect
London Architecture Designs – architectural selection below:
Houses of Parliament Restoration and Renewal Programme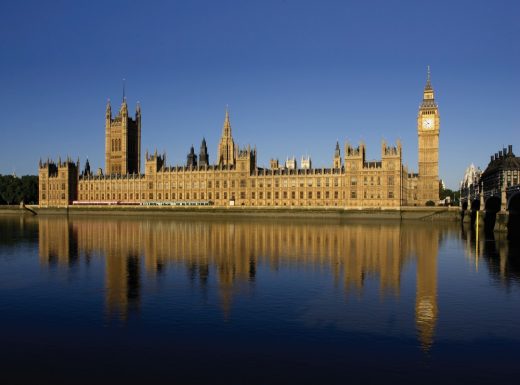 photograph © UK Parliament
Houses of Parliament Restoration and Renewal
NoMad London, 4 Bow St, Covent Garden, WC2E 7AT
Design: Roman and Williams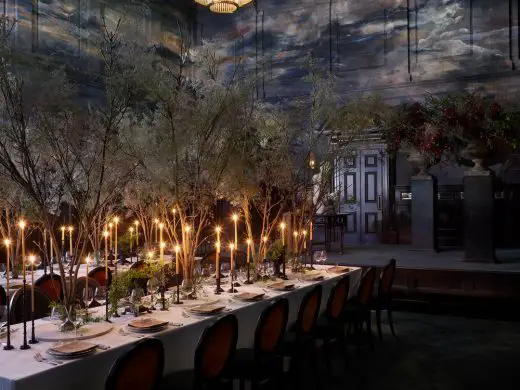 photograph : Simon Upton
NoMad London Hotel, Covent Garden
Building Articles
Comments / photos for the Find cheap self storage services in East London page welcome