Why extend kitchen cabinets to the ceiling, great Kitchen transformation
Why Extend Kitchen Cabinets to the Ceiling
9 Aug 2022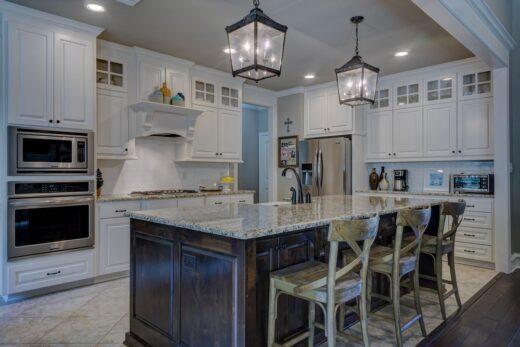 A crucial choice you'll need to make when designing a new kitchen or a significant makeover is whether to put cabinets with a gap above them or run the upper wall cabinetry to the ceiling. Many older homes have 32 or 36 inches tall kitchen cabinets and a 1 to 2-foot space between the tops of the cabinets and the ceiling. For a good reason, too, as most individuals can reach wall cabinets of this size while standing on the ground or using a little stepladder.
But in recent years, wall cabinets extending all the way to the ceiling have come back. This arrangement offers greater storage and can also be used in old and new kitchen designs. Here is why you should consider extending kitchen cabinets to the ceiling.
Plenty of storage
Installing ceiling-height cabinets around your kitchen will replace the large, unused wall. Everything fits neatly on shelves in these cabinets. Consequently, you won't need any extra-base cabinets. Additionally, storing unused cookware, tools, and cookbooks won't be a problem.
This will undoubtedly reduce the amount of clutter on your kitchen tables and surfaces. Due to your kitchen's ample storage space, you can buy anything you need or might require in the future.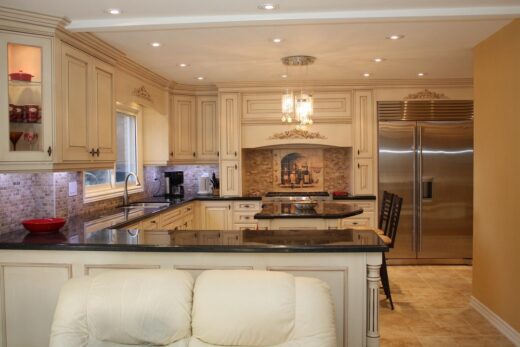 Keep the upper shelves loaded but not too heavy. If you're installing cabinets that reach the ceiling, you could need a ladder to access the top shelves; therefore, you want to make sure that those products weigh less so you can have your hands free when holding on to the ladder.
A more beautiful design
Kitchen cabinets that extend up to the ceiling visually draw the eyes up and make ceilings appear higher. Due to its size and lack of clutter, your kitchen will appear more attractive and welcoming. You may use your ingenuity to make the most of ceiling height cabinets because they are adaptable. One of the following combinations is your option:
You can mount differently sized kitchen cabinets in an inverted stepped layout; inverse in that the stairs will be at the bottom rather than the top.
Additionally, you can set up cabinets with various depths. While doing this, you can experiment with art and design, and it will also help you remember where to put what. This is extremely helpful if you're not going to use glass doors.
By including traditional Greek or Roman columns, you can give your design a more opulent feel. With all the carved appliques, pricey accents, and vintage-looking cabinet finishes, you can have tall cabinets that reach the ceiling. But of course, you need more money for these designs.
A cleaner and more organized kitchen
Cabinets and organizers help keep clutter contained in the kitchen, making it look cleaner overall. Choosing the appropriate kind of cabinet makes it much neater. Ceiling height cabinets are superior to base and tall cabinets, and you might decide to have a closed cabinet to protect your items from dust and other elements effectively.
The bottom line
Extending kitchen cabinets to the ceiling is worth it in the long run.
Comments on this Why Extend Kitchen Cabinets to the Ceiling article are welcome
Kitchen Decor
Kitchens Posts
Equip your Kitchen for a Professional Cook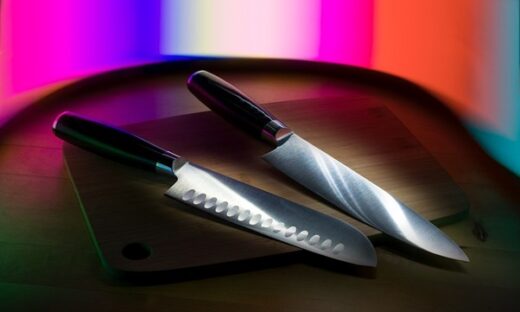 Consider While Renovating Your Kitchen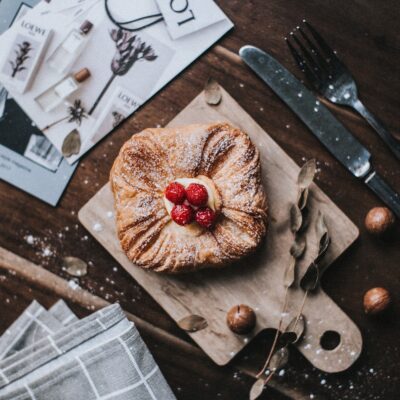 Kitchen design common mistakes to avoid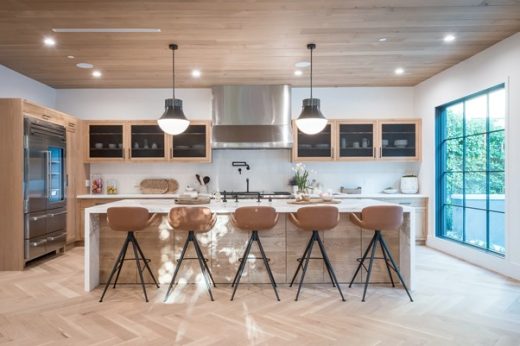 Make Your New Kitchen Tech Savvy
Items You Should Invest In For Your Kitchen
Comments on this Bohemian style kitchen decor ideas for new homes article are welcome.
Property
Residential Architecture
Comments / photos for the Extend Kitchen Cabinets to the Ceiling page welcome