Designing a cannabis dispensary tips, USA shopfront design advice, American property style guide
Tips for Designing a Cannabis Dispensary
December 21, 2022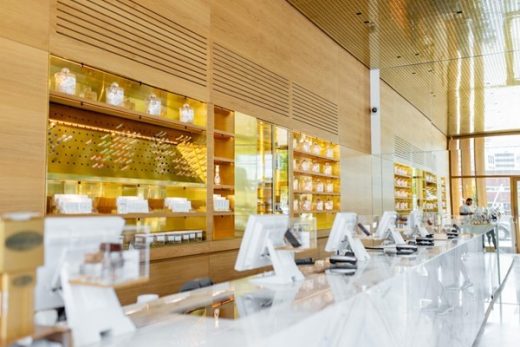 image source : unsplash.com
A successful dispensary is not only functional but also aesthetically pleasing. How you design your dispensary will affect the image of your brand, the type of clientele you attract, and even how much you can price your products. Therefore, apart from setting aside funds for the New York dispensary license cost 2023, you should also have a solid budget for the renovation of your shopfront. If you are still unsure where to start with the design of your dispensary, here are some simple tips to help you create a space that will attract and inspire customers.
Pay Attention to Architecture
First and foremost, the architecture of your shop front and interior plays a huge role in shaping the overall vibe of your business. High ceilings and large windows that let in natural light are great ways to create an open and inviting atmosphere. You do not want your shop to look like a dark and dingy fly-by-night facility, so it is important to keep the space airy and bright. Exposed beams on the ceilings or brick walls also add character to the space and help to create an earthy and chilled ambiance.
Create a Consistent Theme
Choose a consistent theme and color palette so that customers can instantly identify your brand even if you open multiple stores. Consumers are turning away from the tired and clichéd stereotypes of years past, and are looking for something more authentic and modern. Clean lines, neutral colors, and the use of stones, wood, and metal surfaces can elevate the look of your brand and store. Incorporating lush greenery into your décor is a great way to liven up your space and give it a more natural and organic feel.
Medical or Recreational?
The design of your shop will vary depending on whether you are selling medical or recreational cannabis products. A medical dispensary must have a secure check-in area where customers can have their medical use cards checked before entering the sales area. You will also need to create a consultation space where patients can discuss their medical conditions with doctors. On the other hand, a recreational cannabis dispensary can be much more casual. Whatever your niche, leave room to consider potential market expansion.
Be Aware of State Requirements
Different states have are different rules regarding the display of cannabis products. Some states require products to be in locked display cases while others do not allow products to be displayed except behind the counter. You may even have to install an age gate or display mandatory educational material. That said, some states have more relaxed rules that allow products to be displayed openly if certain design rules are met. Be sure that you are clear on the requirements of your state and abide by them.
Know Your Crowd
Knowing your target audience will help you to create the right design for your dispensary. Some people prefer a more spa-like feel whereas others want a clean, medical image. Who are you targeting? For example, if you want to take on an educational focus, you will need to slow down the shopping experience and offer several counters where consumers can consult with budtenders. Alternatively, if your focus is on pure retail, you may want to have an express lane option that caters to busy customers who are in a rush.
Use Psychology
Did you know that shoppers tend to turn right when they enter a store? Experts call this the 'invariant right' and suggest that using it to your advantage will speed up the shopping process. Display your most popular items a short distance to the right side of the store to encourage visitors to venture further in. You also need to accommodate the 'butt brush effect' and allow shoppers to have enough personal space to browse in comfort. In addition, many customers like to pick up and examine merchandise, so allow this as far as possible.
Storage is Important
As with any retail business, you need to ensure that you have enough storage space for your inventory. In a small-scale store, you can have your inventory integrated into your product display, but a larger store will probably need a dedicated storage section. Your inventory storage will need to be secure enough to keep unwanted attention out but also accessible enough to allow your staff to restock easily when needed. Make sure you have a sturdy safe to store cash away from your products; you do not want your cash smelling like cannabis.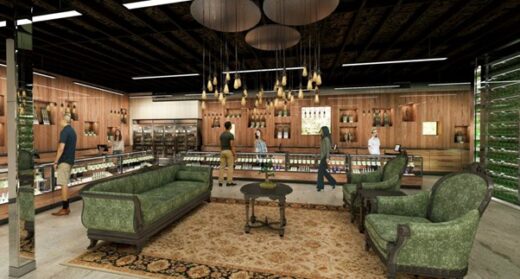 Support Your Staff
Finally, think about how your space can best support your team so they can do their jobs efficiently. Think about placing chairs near the checkout counter to allow customers to wait comfortably so your staff do not have to rush through transactions. Provide dedicated staff rooms or rest areas for the staff to keep them refreshed throughout the day. Technology can help free your staff from menial tasks. For instance, tablets can be used to display product details and register customer information.
When designing your dispensary, you want your space to invoke a sense of calm, relaxation, and friendliness. Think about how to cater to the needs of your customers and staff while adhering to state regulations. With a bit of clever design, your dispensary will look great and encourage plenty of sales.
Comments on this guide to Designing a Cannabis Dispensary Tips article are welcome.
Cannabis Shop and Dispensary Designs
Contemporary Cannabis Dispensary Architecture – architectural selection below:
Dockside Cannabis – Ballard, Seattle, Washington, USA
Design: Graham Baba Architects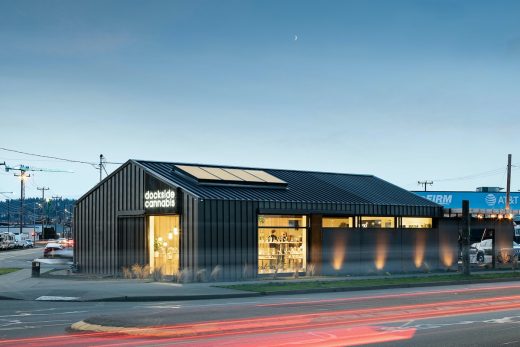 photo : Andrew Pogue
Dockside Cannabis – Ballard Shop
Cultivate Cannabis Dispensary, Framingham, Massachusetts, USA
Design: Kripper Studio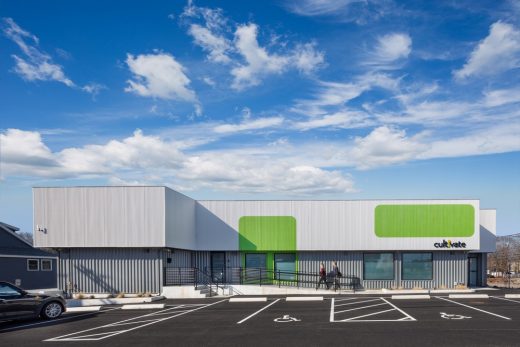 photograph @ John Horner Photography
Cultivate Cannabis Dispensary
Sweet Seven Cannabis, Waterloo, Ontario, Canada
Architecture: dkstudio architects inc.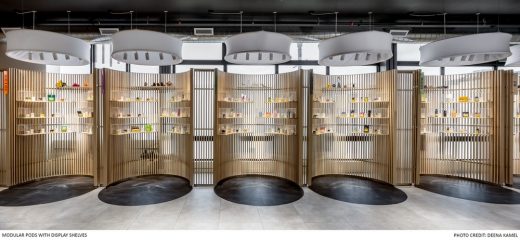 photo : Deena Kamel
Sweet Seven Cannabis Shop
Scarlet Fire Cannabis Dispensary, Toronto, Ontario, Canada
Design: SevenPoint Interiors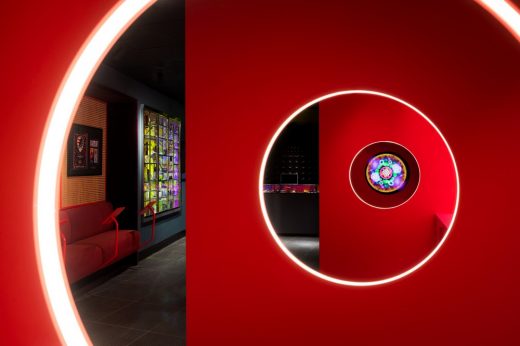 image courtesy of architects practice
Scarlet Fire Cannabis Dispensary, Toronto
Cultivate Cannabis Dispensary, Massachusetts
Cannabis Shops and Facilities Articles
Cannabis Dispensary and Facility Posts – selection below:
Building a cannabis growing room design tips
Evolution of Cannabis Shops Design
Architecture design options for cannabis facilities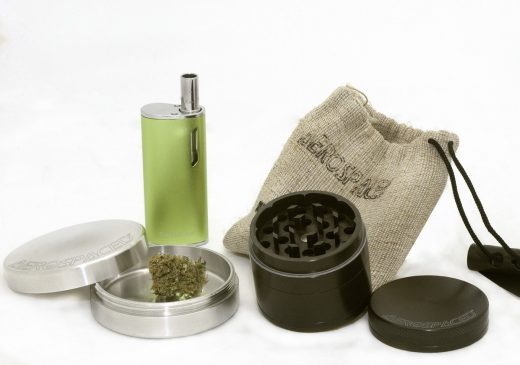 Create The Perfect Chill-Out Zone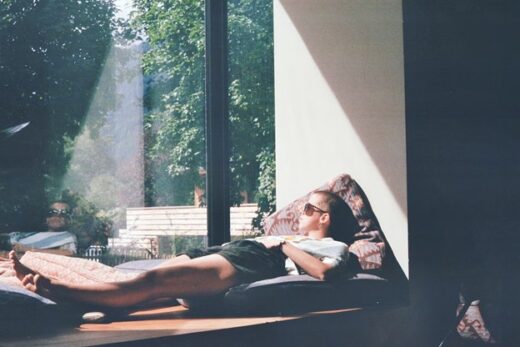 How people designing a new cannabis culture
Interior Design
Interior Design Posts
Choosing a cohesive design style for your home
How to Spruce Up Your Home with Personalized Prints
Comments / photos for the Designing a New York Cannabis Dispensary advice page welcome