Granny Flat Builders in Sydney Guide, New South Wales residential buildings, NSW home tips
The Definitive Guide to Granny Flats
20 Aug 2022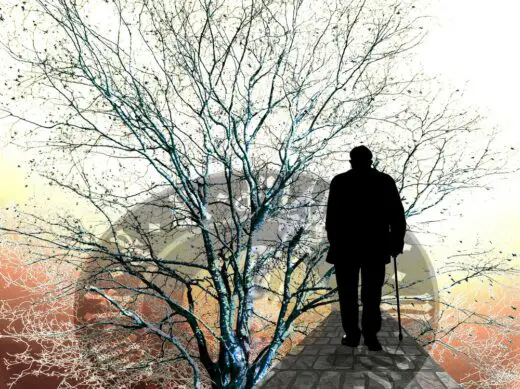 With a growing family, it's common for living quarters to feel stiflingly crowded. The aging parents are content in their living quarters, while the children benefit from having their parents close by. The top granny flat builder will be able to customize the interior to your preferences, giving you a space that is both functional and attractive.
Our article discusses the increasing popularity of modern granny flats as an investment opportunity and what you should know before constructing one.
Types of Granny Flats Explained
A granny flat is an independent dwelling unit attached to or situated on the grounds of a single-family dwelling, often designed for the use of one or two people. The granny apartment may stand alone or be a connected structure to the main house. A granny flat is a type of accessory dwelling unit that many families utilize to house a parent who is 65 years old or older.
The construction industry typically refers to the granny flat as an accessory apartment or accessory living unit (ADU). The recent renaissance of interest in tiny house living has been a boon to grandparents who are looking for alternative housing options, many of which fall into the tiny house category, including granny flats.
Nannies or young adults in the family may live in a granny flat or other small house. It's not uncommon for them to be used as rental units, but in some areas, zoning rules and deed limitations prohibit this.
As intergenerational housing becomes increasingly accepted, granny flats are likely to become more prevalent. Builders and real estate agents agree that they are a plus for potential buyers.
What is Granny Pod?
Granny pods are the newest trend in the age-restricted housing market. It has cutting-edge monitoring features that allow the resident to be checked on from afar. A timed medication dispenser is another useful tool. Among the available conveniences is a lavatory with built-in temperature and urinalysis monitoring capabilities.
Facilities in a Granny Flat
The kitchens in some granny flats are scaled-down copies of those in full-sized apartments. Some accommodations lack full kitchens in favor of more manageable setups, such as a mini-fridge and microwave.
The Benefits of a Granny Flat Addition
The granny flat has more benefits than just a place to sleep. Having another renter on the property makes it safer, especially if the apartment is on the side or back of the property.The granny flat's benefits extend beyond just giving a place to sleep.  If the landlord is generous, the tenants may be able to share the main house's transportation and other conveniences. Childcare, yard work, and other household chores are just a few examples of what they might be able to divide and conquer.
Adding a Granny Flat Presents Challenges
Municipal statutes, zoning laws, building limitations, neighborhood covenants, and other controls impede the proliferation of granny flats. Many homeowners choose to ignore or go around these rules because doing so is simpler when renovating an existing structure like a garage than when constructing something brand new.
It can be difficult for homeowners to secure financing for new construction, and the cost of these homes is higher. Utility hookups might be pricey as well. Driveways and/or off-street parking for the granny flat occupant may be mandated by some towns, which might increase costs or make a property impracticable altogether.
Some landowners have found it simpler to add a granny flat because of the expansion of the prefabricated or modular building industry. However, such additions may be illegal in their area.
Factors to consider before constructing a granny flat in your area.
Privacy and Security
Is your home visible from the granny flat? Intensifying your privacy with careful preparation. Making sure the granny flat can be used to its full potential means making sure the windows and doors are facing away from the main house or establishing entrances that won't impinge on your comfort and convenience.
Parking Slots
Unfortunately, not every backyard has a driveway or even side access. You can greatly improve the quality of life you offer your renters and visitors by thinking about whether they will park on the street or in a designated parking lot.
Access into Flat
It's excellent to construct a granny flat within limits established by the local government, but will it be functional for visitors or renters? Think about how people will enter the property, such as a driveway, walkway, or even the grass, and whether or not they will be able to do so without encroaching on your private space – see this upgrade your property article.
Landscaping Check
What do you do with the backyard in its current state? Make sure you have a plan for where items like a clothesline or a makeshift soccer field will go after your granny flat is finished. Having a backyard will do wonders for your current way of life, the future way of life of your tenants, and the value of your home.
Remove the mango tree, which is a constant source of clutter and cleaning, and replace it with low-maintenance artificial grass or hedging if you intend to rent the property. As with any other part of a building, your landscaping and where you put your granny flat will work best in the long run if you plan ahead.
Comments on this The Definitive Guide to Granny Flats article are welcome.
Architecture in Sydney
Contemporary NSW Buildings
Sydney Architecture News – selection below:
Glebe House
Design: Nobbs Radford Architects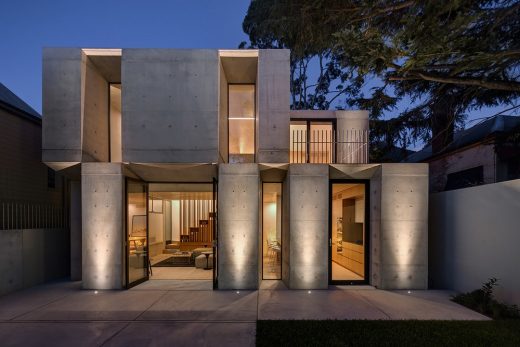 photo : Murray Fredericks
Glebe House
Small Living Spaces Apartment, Surry Hills
Design: Catseye Bay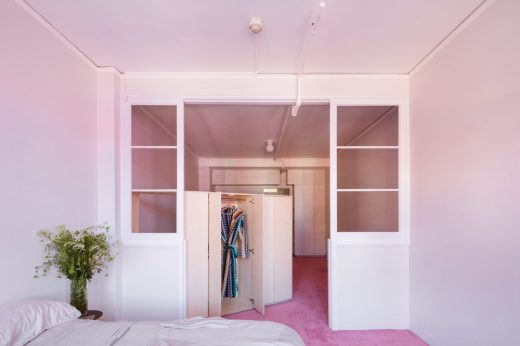 photo : Katherine Lu
Small Living Spaces Apartment
Contemporary Australian Architectural Designs
Australian Architectural Links
Comments / photos for the Definitive Guide to Granny Flats page welcome