Creative ways for decorating your backyard, Property entertaining space tips, Home garden design advice
Creative Ways For Decorating Your Backyard Guide
24 Jun 2021
The backyard is where we spend most of our time during the spring and summer months. It can be a space for relaxation, for parties, and any number of things in between. But the backyard has a few other important jobs to perform too. Therefore, you must decorate this space in a way that reflects your style.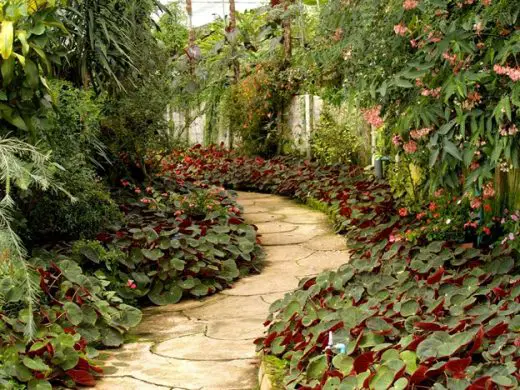 Creative Ways For Decorating A Backyard – Things To Consider
Before getting into the specific design ideas, you should think carefully about using your backyard garden. The way you use it will have a significant effect on how you decorate it. For example:
Relaxation: If you generally use your garden to relax and escape the hustle and bustle of life, you should think of things like the furniture you will use and which plants elicit feelings of tranquility.
Social events: If you are a social butterfly and plan to use your space for throwing birthdays or parties just because, then you will need to consider how you can protect guests from the elements. You might also want a fire pit or solid BBQ area.
Vegetable gardening: You might be like most people these days and be into setting up a vegetable garden to provide you with the necessary herbs, veggies, and fruits throughout the year. If this is the case, you will need to think about space more carefully and designate vegetable plots and perhaps even a greenhouse.
Animals: If you have a pet dog or cat, you will need to ensure your garden is animal safe and keep dangerous things locked away in a shed or block off a compost heap.
These are a few examples of what you must think about before getting started. However, there are a few things that you can do regardless of your overall plan.
Hire A Landscaper
Creating a beautiful, functional, and well-planned landscape is the art and science of landscaping. A well-designed landscape can add value, beauty, and functionality to any property. It can also increase the value and desirability, making it more desirable to potential buyers. However, there is more to hiring a landscaping company to increase the value of your home.
These people are experts in all things garden-related, and they can advise you on how to use the space to its full advantage. You can think about a landscaper as a kind of outdoor architect. In the same way that an architect will know the material used in building and what they can handle, a landscape gardener will have in-depth knowledge of the plants and the best ways to utilize your space entirely. They can advise you on what the best course of action is for your desired outcome.
Build a Gazebo
Generally speaking, a gazebo is a structure with a roof and walls located on a patio, deck, or other outdoor living areas. Gazebos are part of the architecture of a formal garden and are often used for outdoor dining and parties. They are becoming increasingly popular among those without a roof and walls but still wish to shelter from the elements.
hese are great design choices because they not only give an extra flair to your garden but can be used for a variety of purposes. For example, if you are entertaining, you can use a party gazebo to shelter guests from bad weather and the sun if it is too strong. Additionally, you can use them to escape to your backyard with a book and sit in the peace of your garden with only the birds and the bees surrounding you.
On the other hand, there are transferable gazebos that can be installed anywhere and at anytime. These gazebos provide instant shelter and are ideal for a range of outdoor events like parties, tradeshows, and even leisure activities. They can be purchased online and may or may not require help to install them. They are also available in a wide range of sizes, colours, and styles to fit any need.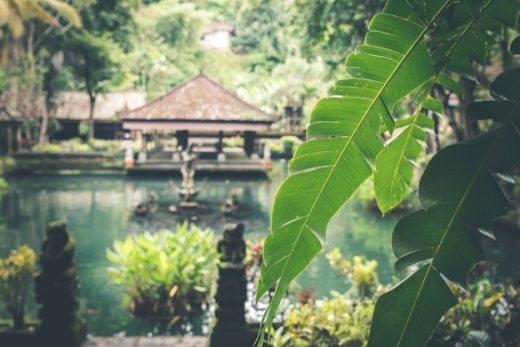 Install A Backyard Bar
Backyard bars are somewhat more appropriate for those who enjoy entertaining and hosting parties, but you can still use them for yourself and your family. The best thing about this option is that you can style it however you want. If you wish to design a Tiki bar with bamboo and cocktails, you can do it. Equally, if you want something more sophisticated like a wine bar, this is also possible. Essentially the world is your oyster when designing a backyard bar, and anything you choose will be a fantastic addition.
Create A Pond
A backyard pond is one of the best ways to add a touch of nature to your yard and provides hours of enjoyment for your family and friends. A backyard pond is a beautiful addition to any landscape and a great way to bring families together, especially during the summer.
A pond is also an excellent choice for those who want to cultivate a natural environment. They are simple to set up and, once finished, look fantastic. You can go for a manufactured zen-like Koi Carp pond with gentle waterfalls and delicately clanging wind chimes, or you can opt for a complete, all-natural pond where you let nature decide the style for you. There is no right or wrong style, only the style you enjoy the most.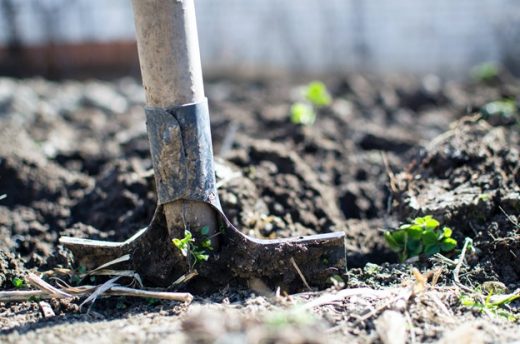 Make A Vegetable Garden
The benefits of a vegetable garden are numerous. Gardening provides fresh, flavorful produce that gets you healthy. It's an excellent place to learn how to grow plants and gives you practice in the most challenging part of gardening; finding and buying plants. It can serve as a good hobby, or it can be a helpful way to support your family. The best part about a vegetable garden is you can build it in a small area. This makes it practical for the beginner or even the experienced gardener. It can also be an excellent place for kids to learn to appreciate the outdoor world if you have children or grandchildren.
Paint A Mural
Most gardens will have fencing that runs around at least part of it. This space is typically left untouched and in its original brown or treated paint color. Why not liven the place up by painting a mural along with it. This mural can be anything you want, and if you have children, you can do it together. A painting will brighten up your garden and make it truly unique.
Creative Ways For Decorating Your Backyard Summary
Backyards are a great place to relax, enjoy time with family and friends, and have parties. If you spend a little time creatively designing it, you will rediscover this place as a joyful location to unwind.
Comments on this guide to Creative Ways For Decorating Your Backyard article are welcome.
Backyards
Backyard Designs Posts
Where to Start When Designing a Backyard
Backyard Deck Design Trends to Look for
Tips for adding value to your backyard
Create a Relaxing Backyard Landscape Design
Building Articles
Residential Architecture
Comments / photos for the Creative Ways For Decorating Your Backyard advice page welcome