Cover Advantages of Architects Professional Indemnity Insurance guide, Architectural advice, Building site unforeseen risks
Cover Advantages of Architects Professional Indemnity Insurance
6 April 2022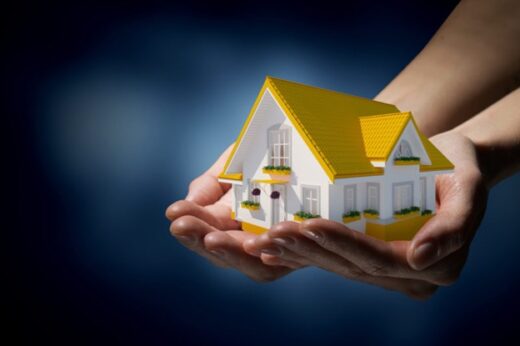 Any time you hear the word insurance, what comes into your mind? A hedge to unforeseen risks, right? Like any other professionals, architects might face challenges when executing their work in the field. Professional architects take insurance covers, one effective and efficient way of protecting themselves from uncertainties that they can encounter.
Valuable insurance that is available for these experts is architects' professional indemnity. It is not an easy decision for architects to sign up for professional indemnity. However, various factors can lead them to take this crucial cover.
These can include winning a huge agreement or abrupt extension. That could warrant the additional security an insurance contract can give. Here are the benefits of architects' professional indemnity. You can also see this link pembrokeinsurances.ie/architects-professional-indemnity/ to read more.
Safeguards Architects against Supposed Mistakes and Exclusions
One outstanding benefit architects can enjoy by enrolling in architects' professional indemnity is protection against supposed errors or omissions. Humans are prone to errors. There are mistakes that can come up when drafting technicians are in the field. Therefore, it is essential to safeguard them from unforeseen errors that might arise when they are executing their duties.
The core objective of an architect's professional indemnity insurance is to safeguard the policyholder from any likely errors that might arise in the field. Architecture is a broad field that comprises a lot of things. Even a skilled, certified, and licensed architect can make a mistake.
This can be taking wrong measurements or just inaccurately recording some unacceptable aspects. These are things that can happen in the field without noticing. However, good architects accept their mistakes and make up for the clients.
The good thing about construction is that wrongly erected structures can be rebuilt to the client's satisfaction. The only limitation is that more capital and time will be consumed.
A simple mistake can lead to errors that might use a huge sum of money to rebuild. As some errors cannot always be avoided, this is uneconomical. More time and money will be used to fix the mess. Therefore, it is wise for any architect to sign up for an architect's professional indemnity insurance. It is advantageous in such scenarios.
Without insurance cover, anytime you make mistakes, the firm's responsibility is to finance the error with their own money. The same happens to architects who work independently without a company. This can cost you a considerable sum of money fixing the mess, running you into losses.
You risk facing lawsuits in severe cases where your license can be revoked if you lose the case. Taking a cover is beneficial as whenever an error occurs in the field, the insurance firms pay up the cost of rebuilding the structures. This can save from financing the project from your pocket.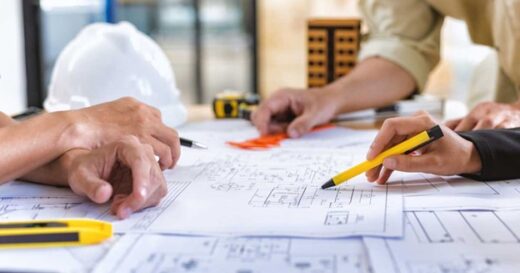 Reduces the Cost
Signing up for an architect's professional indemnity is an effective and efficient way of reducing the cost of construction. No one architect or building company wants to run into losses. Every drafting technician wants to smile all the way to the bank when the project is completed. The goal is to minimize costs and maximize profits.
One way that can lead a planner or a building firm to losses is the errors made in the field. As discussed earlier, planners can make errors when executing their duties. This can be taking wrong measurements or recording the incorrect dimensions. Mistakes can be made too by omitting vital information.
Without having an insurance cover that safeguards architects whenever mistakes are made in the field, it is the sole responsibility of the building company to pay for the cost of fixing the mess. This is stretched to contractors who work independently. If the owners raise the alarm, they have to use their money to rebuild the structures.
In a scenario where an architect or a building company does not have a cover, they might spend a considerable amount of money on rebuilding the incorrectly erected structure. Keep in mind that a minute error or omission can lead to a mess that requires millions of dollars to fix.
Spending such vast amounts of money can lead to losses as you have to stand up for your mistakes. Failure to fix the mess can lead to lawsuits that can revoke your license.
Taking a cover in an architect's professional indemnity insurance is economical. This is because the insurance company pays for the required amount to rebuild the building whenever a mistake or omission occurs when building structures.
The insurance firm will visit the site and ascertain the credibility of the situation. If they are satisfied that some mistakes or omissions were not made deliberately, the firm will finance the project.
This reduces the construction cost as the building companies or independent planners pay premiums to the insurance companies. The premiums charged by cover firms are not too much. It is an amount that builders can remit monthly comfortably without strain.
Whenever a mess occurs, the insurance company pays more than your accumulated premiums from the pool of funds raised by the architects registered in the firm. This is economical as it saves you the money you would pay from your pocket if you did not have a cover.
However, numerous insurance companies cover builders. The premiums charged might differ depending on the firm you are settling on. Some premiums are affordable, and others are pretty costly. Before choosing any company, do extensive research and settle on an insurance company that matches your budget to avoid financial constraints. Click here to read more.
The Cost Justifies the Benefit
Various tiny designing firms choose to manage without capable gamble insurance as a cost-saving measure, and that choice fails to discharge them. It can give off the impression of being a fundamental decision to stop purchasing an insurance policy for a bit of work that seems, by all accounts, to be alright.
Regardless, accepting something turns out seriously, the cost to fix the mischief is more imperative than a yearly protection portion. Sketchers who keenly cover themselves with capable obligation insurance give themselves the internal sensation of agreement that acknowledges they are covered regardless of the size of an issue.
Capable obligation assurance will deal with any court costs drawn in with a case and any caused settlement costs. A firm that would have to deal with these costs themselves could, without a doubt, bomb in this way.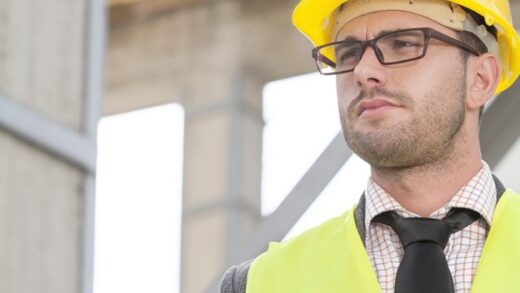 Handles All Claims However the Magnitude
For sure, even evidently minor exercises can achieve claims. Various architects wrongly acknowledge that capable gamble assurance can help for wrecking events.
Regardless, this assumption isn't correct. Specialists can be anticipated to take more time for messes made by laborers for employees and others working on an assignment. Further, capable gamble insurance similarly incorporates minor issues like inadequate statements or deferments being developed.
Most master commitment claims are ramifications of failure to manage suppositions than to improve disillusionment. Building firms need to defend themselves from these more hidden issues in the same manner as the greater, unsure ones.
Bottom Line
Architect professional indemnity insurance has numerous benefits to the building companies and architects. At this point, you have more than one reason to sign up for this valuable cover. It safeguards you from errors or omissions that can happen in the field.
Comments on this guide to Cover Advantages of Architects Professional Indemnity Insurance article are welcome.
Construction Articles
Insurance and Tax
Buying And Insuring Your New Home
How to get free tax advice in 2022?
Importance of contractor's general Liability Insurance in California
Professional Indemnity Insurance
Building Articles
Contemporary Architecture
V&A East Storehouse, Queen Elizabeth Olympic Park, Stratford, Borough of Newham, East London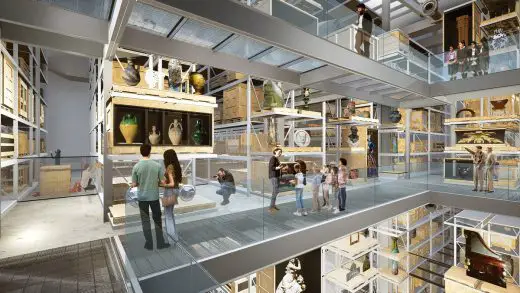 image © Diller Scofidio + Renfro. Image courtesy of Victoria and Albert Museum, Londonn
V&A East Storehouse Building, Stratford
Comments / photos for the Cover Advantages of Architects Professional Indemnity Insurance advice page welcome.