Could you live in a Quonset Hut?, military, British Army World War One Nissen Hut, Online property roofing work advice
Could You Live in a Quonset Hut?
Aug 26, 2022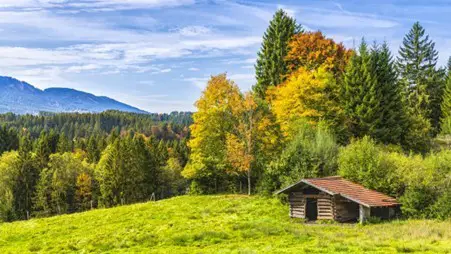 Quonset huts are a simple way to build a house, with no knowledge of complicated building methods needed. They are considerably cheaper than constructing a brick-and-mortar house, and the aesthetic of the hut is something that can be ultra-modern or more traditional.
Living in a Quonset hut can be more environmentally friendly as well as better for your wallet, but could you make the move to this way of living?
What is a Quonset Hut?
The design of the Quonset Hut comes from the military, and the Nissen Hut that was used by the British Army in World War One.
The US Navy designed these huts in 1941 to be an all-purpose and easy to move building that was lightweight and could be assembled by unskilled workers. Prefabricated from corrugated galvanized steel, there were hundreds of thousands of these structures built during World War II.
The original design of the Quonset Hut was a structure that measured 16ft x 36ft, with an 8ft radius. The semi-cylindrical building had steel sheet sides and plywood covered ends, which is where the doors and windows would be.
While the surplus buildings were sold after the war, companies are still making Quonset huts today, and their design is suitable for a range of different storage options, barns, workshops, garages, and even as sustainable family homes.
Traditional or classic shaped Quonset huts are the Q model, and these are the one with the semi-circular appearance. The S model has a rounded roof line with straight walls, while the A model was invented in 1992 by Steelmaster in the USA and has the best bits of the Q and S model, with a traditional gable appearance.
Any of these shapes can be simply adapted to be excellent living spaces, suitable for the whole family.
Pros and Cons of Quonset Home Living
Before planning on an unusual home, knowing more about the benefits and drawbacks will give you the information you need to choose what is best for you and your family.
Advantages
Low Cost: per square foot, Quonset huts cost considerably less than a traditional home, and they do not need a construction team to erect them. Buying a Quonset hut kit might cost a little bit more, but if you've got the interior design expertise, the prefabricated shell is a cheaper starting point.
Strong: The design of the Quonset hut is strong and rigid, able to withstand the worst of extreme weather, including rain, snow, and even hurricanes. The steel used is galvanized against the worst of the weather to keep you safe, warm, and dry no matter what is happening outside.
Customizable: Although a standard shape from the outside, the Quonset hut is the ultimate blank canvas, with no pillars or supporting beams to contend with so you can choose to take advantage of open plan living or create different rooms with stud walls and mezzanine floors.
Sustainable: Made from steel, the Quonset hut is an environmentally friendly choice in construction, and it makes the perfect base for various other energy efficiencies like renewable sources of electricity and power.
Disadvantages
Like any housing choice, Quonset huts are not perfect for everybody, and there are few downsides that might be a dealbreaker for you.
Peculiar shape: The unique shape of the hut will make it difficult to find the right furniture and appliances to make the best use of the space. It is better to get built-in storage because traditional cuboid items might not fit well.
Fixed structure: Although there are many different sizes of Quonset huts available, they are fixed structures so the size you get is the size you have. Upgrading or adding extensions can be costly.
Headroom: When you have a home with sloping sides, the clearance for movement can be compromised, especially around the edges. This can make it difficult to take full advantage of the unique shape in your design.
If you have the creative mindset to be able to create a workable floorplan that suits your lifestyle – and can get the right furniture and storage options, then a Quonset hut is an affordable and aesthetically unique place to live.
Comments on this guide to Could You Live in a Quonset Hut? article are welcome.
Roofing Contractor
Roofing Replacement Posts
6 questions to ask when hiring residential roofing contractor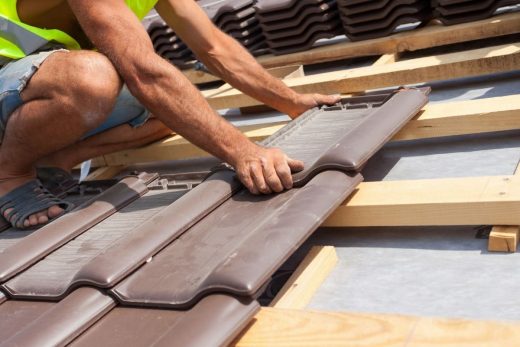 First Time Replacing Your Roof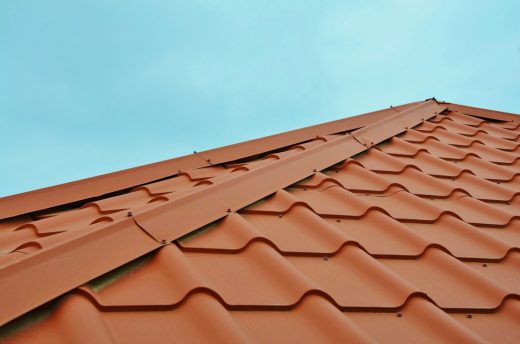 The Benefits of Liquid Roofing
The Top Roofing Company For Your Business
Choose the Top Roofing Solution for your Home
Types of Roofing Materials: Explained
Building Articles
Residential Architecture
Comments / photos for the Could You Live in a Quonset Hut? – uncomplicated building system page welcome