How to look for a career in construction industry guide, Building site tips, Online property advice
How to Look for a Career in the Construction Industry Advice
26 Sep 2022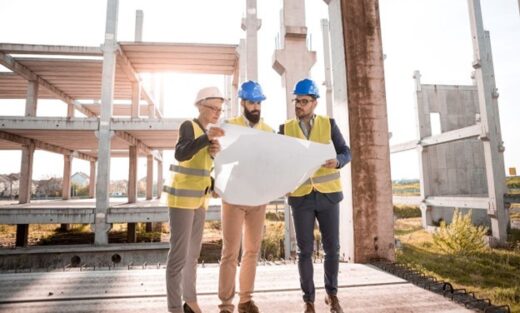 image source : pixabay.com
The construction industry is always changing and evolving, which is why almost anyone interested can find something to their liking in this field. True, working in construction is tough, but it's also rewarding, pays well, and there's a lot of room for growth as an employee or entrepreneur.
Plus, you can get started whenever you feel the call, whether you'rejust finishing high school or well past your formative years and looking for a second career. Also, the industry has many paths you can follow, so make sure to do your research before deciding to join in.
In today's article, we'll look at how to find a job in construction and grow your career from scratch.
How to Get Started
Before you even decide on which form of training to follow, it's best to decide on your goals and the type of career you want. That's because the field has several different types of jobs, and depending on your start, you can go one way or another.
For instance, if you want to become an independent contractor (there will always be job openings for reliable contractors), you need deeper and more general knowledge than if you plan on working as an employee. So, you should aim for a specific level of training when you're first starting.
Once you decide on your career path, you'll usually have to choose one of these starting options:
Join a construction training program (you can find more details on this page);
Apply for an apprenticeship at a local construction site;
Find an entry-level job at a construction company.
Depending on which option you choose, you may start earning right away (apprenticeship and entry-level job), but the pay won't be much. Still, make sure the employer or organization provides you with quality work wear and appropriate protective gear to keep everyone safe. If these minimal must-haves are not provided, it's best to look for employment somewhere else.
If you join a training program, it will take a bit longer to start earning, but you'll learn a lot more complex terms and methods than those doing on-the-job training. Of course, you'll also need to do construction work, but your school or training program should assign the location and tasks.
How to Advance
Once you find your way to a construction site, the real work begins. You'll probably spend a few years as a beginner, but this is a good thing because you can learn a lot during this time period. Even if you start with a complex training program, learning on the job is essential for your development.
Also, you should focus on getting as many certifications as possible, even if some of the more advanced ones are quite expensive. Talk to your manager and/or employer and see if they have any educational programs that could support your career development.
As you gain more experience and knowledge, your value as an employee or independent contractor will increase.
Build a Portfolio
People like to leave their construction projects in capable hands, so if you can prove your skills by referring them to past successful projects you've worked on, your chances of winning them as customers increase.
So don't be afraid to take pictures and videos of your work for future reference. Also, focus on building your network within the field – you never know when you'll need the help of another specialist or when you'll need a recommendation from a former employer.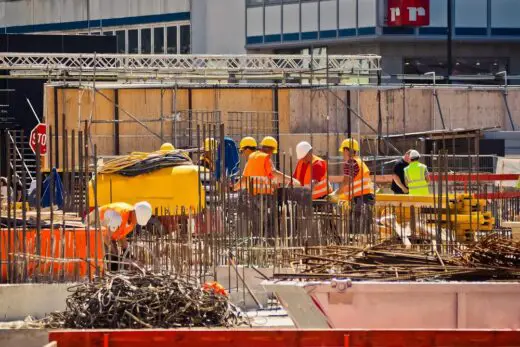 How to look for a career in construction industry Wrap Up
You don't need much of an education to get started in the construction industry, but if you want to advance, you'll have to focus your efforts on getting qualifications and learning how to apply the knowledge in real-life projects.
Comments on this guide to How to look for a career in construction industry article are welcome.
Building Articles
Residential Architecture
Feuerstein Arena, Schierke, Germany
Architects: GRAFT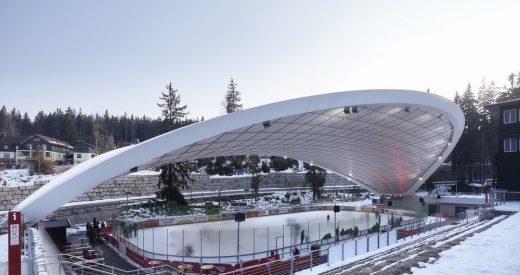 photo : Michael Moser
Feuerstein Arena Schierke
Comments / photos for the How to look for a career in construction industry advice page welcome