Construction industry health and safety importance tips, Safe design management regulations, Property H&S advice
Importance Of Health And Safety In The Construction Industry
15 July 2022
Working in the construction industry can have a range of unique risks depending on the specific field of work. Businesses are required to protect their employees from these risks, by engaging in regular risk assessments as well as providing protective clothing. Not only does this make employees feel valued and cared for, but it can protect a business from additional legal complications.
Hardhats, noise-canceling headphones, and safety glasses are highly recommended within a construction site. Some employers will also try to ensure that their workers are getting the best protective gear available, such as the best prescription safety glasses on the market. Here is a look into the importance of health and safety within the industry, and the possible consequences of poor safety management.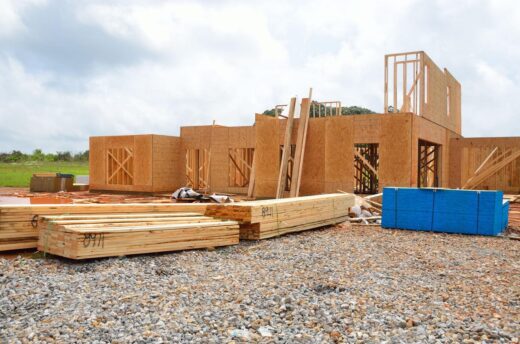 Risk Of Injuries And Illnesses
The construction industry has a range of potential risk factors that will need to be considered in order to protect employees and any members of the public that are in the area or passing through a site. When the necessary health and safety assessments are being carried out, there is a considerable reduction in the risk of injury and illness.
Employees and construction workers are more exposed to a range of workplace risks, that can lead to significant life-changing injuries. Businesses need to protect their workers' health and wellbeing by carrying out regular risk assessments, add fall safety netting and providing protective clothing.
Some construction jobs can require workers to carry out their tasks within an area that has higher levels of radiation, dust in the air, and general debris. Each of these can lead to long-term health complications if workers have been exposed to too much of it.
Businesses within the construction industry need to minimize the risk of long-term illnesses such as respiratory conditions for their workers. Similarly, injuries can be avoided by carrying out the necessary tests and assessments consistently. The type of illnesses and injuries that are more likely to occur depending on the specific construction site involved.
In addition, providing formwork for mass concrete structures can reduce the risk of accidents related to falls from height, as less effort is required to complete the work. Formwork allows workers to place concrete without climbing ladders or scaffolding and minimizes the risk of slips and falls. As a result, companies can provide a high level of safety on their worksites without excessive safety measures and associated costs.
However, employees will need to have the necessary training so that they can safely perform their tasks with minimal risks. Using equipment that is faulty, improper training, and falling objects can lead to severe injuries within a construction environment. Because of this, many construction businesses insist on carrying out a comprehensive risk assessment before agreeing to a particular job.
Legal Complications
In order to protect construction workers and employees within the workplace, frequent risk assessments are often a legal requirement. Failure to carry out these inspections and promote a safe working environment for everybody can lead to legal complications.
Not only that, but many insurance firms will insist that regular risk assessments are done in order to keep employees as protected as possible. This shows that your workers are valued and that the business is putting their health first.
Injuries caused within the workplace as a result of poor safety training and employees using equipment incorrectly can lead to additional legal complications. This is because workers can sue a business if they have had to take time away from work in order to recover.
Likewise, it is easy to operate a business that prioritizes its results. By practicing your construction work within an unsafe environment, it is likely that you will face limitations in terms of profits made.
Falling objects, failure to replace or repair faulty machinery, and a lack of safety training with employees can lead to complex issues regarding the legal system. This can impact your business as a whole because it will limit the insurance policies available to protect yourself as well as your employees in the future.
Implications Of Poor Health And Safety On A Business
In terms of operating a construction business safely, there is a range of implications that a business can face as a result of poor health and safety. Failure to meet employees' needs and causing an impact on their physical or mental health can lead to considerable consequences.
These include harsh reviews, union representatives trying to contact you, and the different types of complex legal cases as a result. Not only that, but employees are more likely to leave the workplace when they have experienced an illness as a result of an unsafe work environment.
In the long run, construction businesses that do not value their employees' health and fail to set up the necessary protective measures are more likely to lose valuable employees. This is because nobody wants to work in a place where their health is being impacted, and where the business is not putting employee wellbeing first.
Protecting Employees And Your Business
There are several ways in which businesses can protect themselves as well as employees in the long run. Within the construction industry, protective clothing should be worn at all times. The type of protective measures depends on the type of business and construction projects. However, hard hats are usually a legal requirement as well as protective eyewear.
For more specialist jobs, construction workers may need to completely change their footwear or wear another type of specific protective clothing. Reflective material is also often recommended in order to prevent collisions during road construction.
Similarly, businesses within the construction industry need to have the necessary insurance policies so that any employee that is injured within the workplace can access medical attention if needed. Most states require these policies in order to operate legally, however it is even more important for a construction business to have these in place.
Engaging with the necessary training within the recommended timeframe is also essential for protecting your business from additional legal complications as well as protecting your employees. Thorough safety briefings are needed in order to avoid employee injury caused by the unsafe use of equipment and machinery within a construction setting.
Workers that operate heavy machinery on a regular basis will also need to complete the necessary licensing and certification beforehand. Not only can this ensure that everything is being done efficiently and correctly, but it can help you to avoid complicated legal processes in the future.
If you are unsure about whether you are carrying out business in a safe way, then it could be worth hiring a secretary or speaking with a legal professional. Someone with more experience when it comes to filling out the right paperwork can show you if there is anything that can be done in order to keep employees protected, and how you can protect your business.
Likewise, someone who has more experience can tell you about the recommended insurance policies and show you how to protect yourself from legal complications. Carrying out the necessary safety training can play an important role when it comes to operating a safe construction business.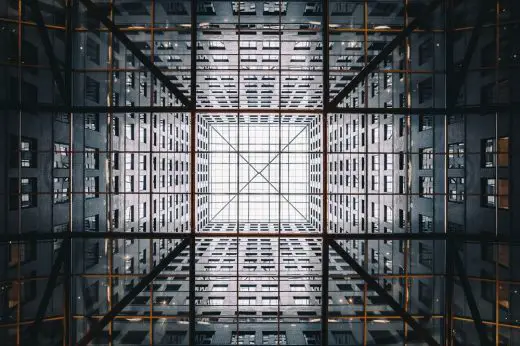 image courtesy of article provider
Construction industry health and safety importance Summary
Construction businesses need careful consideration in order to operate safely and within the law. Because of this, there is a higher chance that employees can become injured or unwell as a result of unsafe workplace procedures. Long-term ailments can be made worse, which can lead to significant legal complications.
Ensure that you are doing everything you can to avoid a lawsuit by checking your business' insurance policies. It is also recommended to look into the necessary protective clothing, and that you or a professional is carrying out regular and comprehensive safety inspections. Risk assessments as well as completing regular training can play a big role when it comes to health and safety within the construction industry.
Comments on this Construction industry health and safety importance article are welcome
Construction Safety
Construction Safety Posts
Why Construction Safety Is Important
Best practices to improve construction site safety
Safety rules and responsibilities for construction sites
Safety first: best practices for land development
Homes
Property Articles
Construction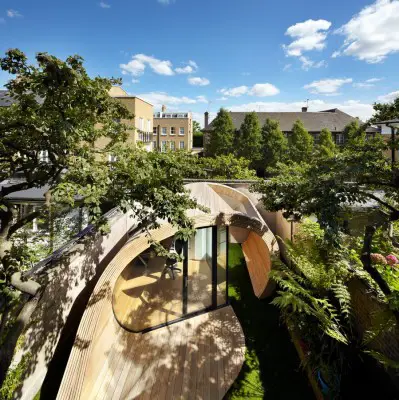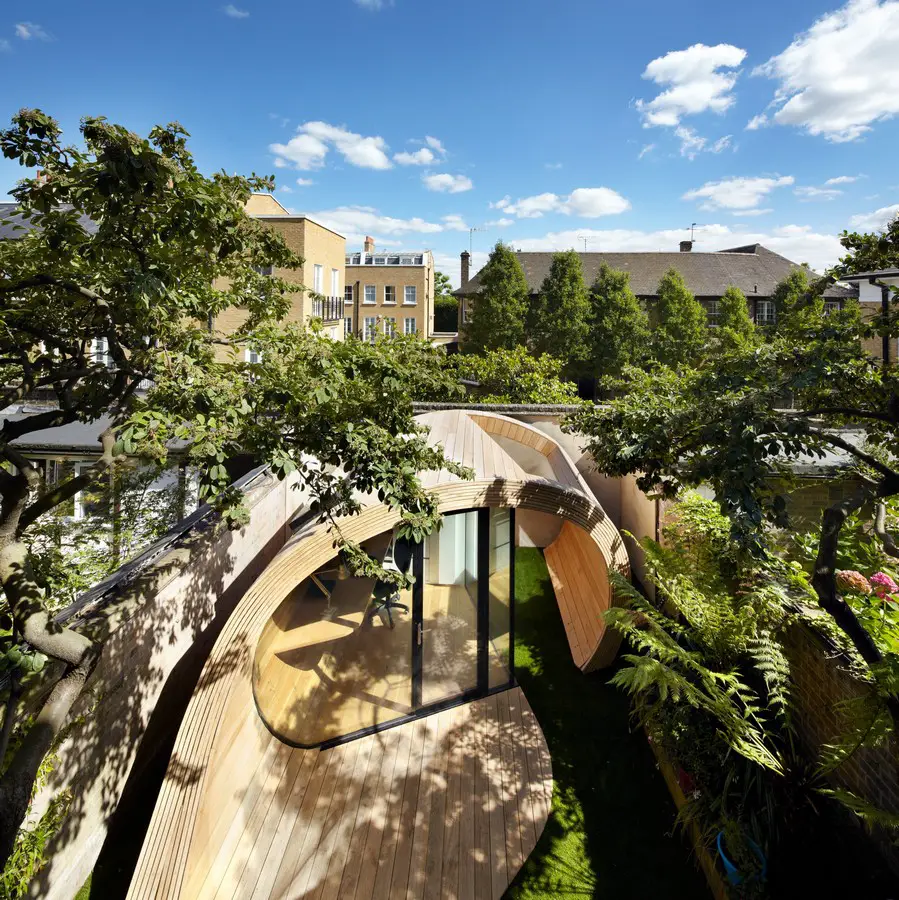 photo : Alan Williams Photography
Comments / photos for the Construction industry health and safety importance advice page welcome