Considerations when renovating property guide, Building refurb design tips, Property renewal advice
Considerations When Renovating Property Advice
22 Apr 2021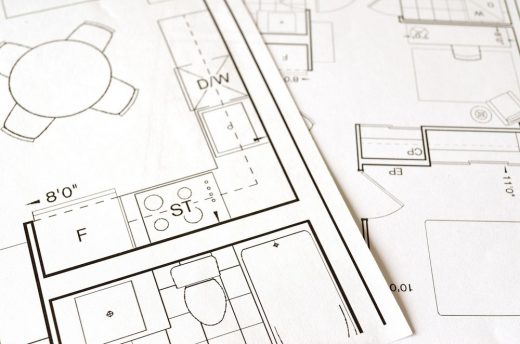 Part of being a homeowner is taking the opportunity to make home improvements. Not only will these projects make your living space better for you in the present, but they can also add value to your property which is just another benefit for your future.
Some home improvements are simple, such as changing the colour scheme of your walls or putting in new flooring in the bedroom, but others might require a little more time and effort. If you're making large-scale home renovations, it's important to think carefully about the logistics of your plans, and below are some tips that might help you out.
5 Considerations When Renovating Property – Help Guide
The Budget
Working out how much you are willing to spend on your renovations is key, especially as sometimes these jobs can end up being a bit more expensive than you originally anticipated. Setting aside some extra cash within your budget as an emergency fund is always sensible, so try to find quotes that come in under your max spending limit. You can research online to find out how much your specific renovation project should cost on average to give you a good idea of what you're working with.
Storage
Another thing you will need to think about is whether or not you're going to need to move around your furniture and other belongings while your renovations are taking place. You might be able to put things in another room or your garage, but you should look into renting a storage unit if you don't have this extra space.
These facilities usually offer flexible lease agreements and excellent security, so they are ideal for temporary use. You can search on storagearea.com to find a reputable facility near you.
Finding a Contractor
Once you have figured out your budget and decided what you want from your renovation, you can then move on to finding a reliable contractor to work for you. Asking friends and relatives for recommendations if they live locally is a good idea, or you can use review websites to check on a contractor's reputation. You might also need to find an electrician and plumber if you are going to have electrical outlets, lighting fixtures, or any taps, showers, toilets, etc., put in.
Interior Design
Choosing the final look and décor of your renovation is the most fun part of the project, and of course, this will all come down to personal taste. If you want a truly professional finish, you might want to consider hiring an interior designer to help you achieve your vision, but this will come down to your budget. At the very least, get professional painters and decorators in so all of the lines are crisp, and it's a little less work for you to do yourself.
Accommodation
If you are doing a large-scale renovation on your home, it might not be suitable or safe for you to stay there while the work is ongoing. In these circumstances, you'll also need to think about finding temporary accommodation until it is OK for you to move back into your home when the renovations are finished. Staying with friends or relatives is one option, or you might have to find a short-term lease somewhere in your local area.
Renovations can do a lot to transform a property, but if you want to move forward with these projects, make sure you're prepared for them by using these simple tips.
Comments on this Considerations When Renovating a Property article are welcome.
Home Renovation
Home Renovation Posts
7 Renovation Tips for Homeowners
Home Renovation Tips to Keep in Mind
Building Articles
Residential Architecture
Comments / photos for the 5 Considerations When Renovating a Property page welcome