Common Risk Management Principles for Architecture Tips, Construction Advice, Building Guide
Common Risk Management Principles That Can Be Applied To Architecture
Sep 25, 2020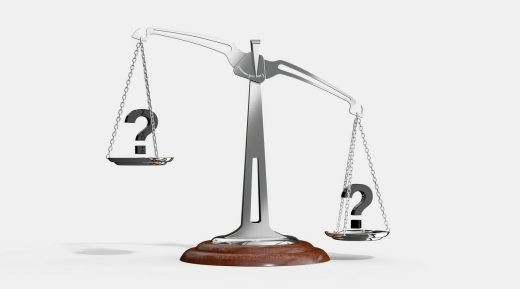 The construction sector is full of risks – from safety hazards, poorly written contracts, labor shortages, natural disasters to poorly managed projects. Given the diversity of risks involved plus the fact that different architectural projects come with various opportunities and numerous challenges, it can be quite tasking to identify and manage construction project risks.
The occurrence of risks has grave impacts on any company. Apart from derailing your project, such risks can lead to huge losses of resources, which makesoperational risk management an important aspect in the architecture industry. Therefore, to avoid costly disasters, you should have the right measures of accessing, controlling, and monitoring risks.
Read on to learn about the common risk management principles that you can apply in your daily activities as an architect.
5 Basic Risk Management Principles for Architects
As an architect, you have huge tasks to handle in any project, and in most cases, this may keep you quite busy such that you do not find time to educate your team on risk. However, with a proper risk management plan, you will have nothing to worry about. Therefore, if you reinforce the followingrisk management principles, you will find it easy to demonstrate the importance of a risk management program in supporting your company's vision and mission.
Integrity to the Risk Management Discipline
Following theright integrity guidelines around risk management implies ensuring a robust understanding of possible disruptive forces and business realities, encouraging open communication with executive teams and board management about risks.
This principle is an important element when it comes to the right behavior and governance among leaders in order to ensure transparency and optimal business performance. Where the top management isn't taking the necessary precautions, and the company's operations are hard to grasp, then it becomes challenging to manage risks appropriately. Therefore, integrity is needed in each business aspect, level, and activity because it is closely related to risk management.
Engaging the Board Constructively
The oversight of the board of management plays an important role in effective risk management. Usually, the oversight should start at having a clear definition of the duties and responsibilities of the board regarding the format and type of risk information required. The top management should identify the significant factors of success, carry out a thorough risk assessment, as well as encourage effective communication with other teams about potential risks.
The oversight team is tasked with establishing the efficiency of the organization's risk management program. In most cases, this approach should focus on finding out whether the program has enough resources as well as whether or not the expectations are being met.
Early Identification of Risks
Identifying the potential risks facing your organization early should be your priority. The easiest way to achieve this is by having a clear understanding of your organization's environment. Identifying risks involves reviewing and scrutinizing your external and internal context in which your business operates alongside your long-term growth strategy.
Ideally, the principle of risk identification focuses on various scenarios, including probability for disruptions, natural disasters, geopolitical, and industry development risks, among others. Additionally, this aspect entails the monitory of regulatory and legal environments to establish elements that might affect your company and its goals. The continued process of separating and monitoring risks helps you establish both risks and opportunities that might affect your organization's performance and the achievement of any set objectives.
Assessing and Positioning Risks
Risks vary in terms of their intensity and impacts. The risk assessment principle establishes how the identified risks can affect your business or hinder you from achieving your goals and objectives. As such, it is important to identify the risk probabilities and possible outcomes.
The risk assessment process goes beyond basic aspects such as heat maps to capture appropriate analysis and assessment approaches. Some significant techniques that can be useful in this case include Bayesian modeling, scenario analysis, and bow-tie risk assessments.
Develop a Robust Risk Culture
The risk culture you have in your organization determines the efficiency of your risk management plan. Developing a robust risk culture is important in balancing the tension that comes with the creation of enterprise value and achieving optimal performance.
Even though risk culture is so pronounced in the financial sector, it has become a subject of concern in the construction industry following the rise in reputation-damaging events. A few factors, such as open communication and collaboration, effective challenge, and accountability, are influential in building a strong risk culture.
Get Risk Management Help from Professionals
Effective management of risk isn't a one-person task. It calls for the participation of all the individuals in an organization. For your organization to succeed at managing risks appropriately, it must have the right measures to identify, assess, treat, monitor, and control risks.
Are you having challenges identifying and managing risks?Get in touch with Reciprocity for professional risk management. Its smart team and collaborative environment will come handy in developing an effective risk management plan suited for your needs.
Comments on this Common Risk Management Principles That Can Be Applied To Architecture advice article are welcome.
Home Design Articles
Risk Considerations for Architects to Achieve Net Zero by 2050
How to design a kitchen: 10 essential design steps
Kitchen Countertops: Tiling & Backsplash Design
Building Articles
Comments / photos for the Common Risk Management Principles Guide page welcome