Seven reasons to hire a reliable contractor, Building firm guide, Good property company advice
Reasons to Hire a Reliable Contractor Guide
26 July 2022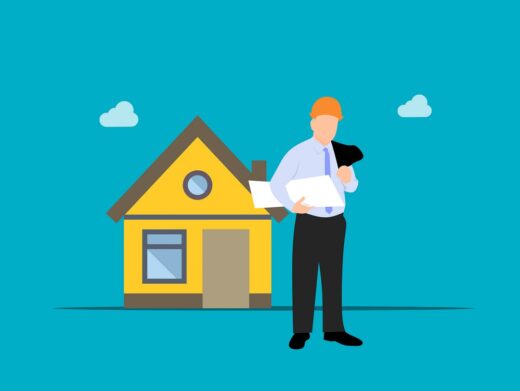 Choosing a reputable contractor is a smart strategy to guarantee that your home improvement proceeds well and comes out just how you want.
Having general contractors in Maine at your disposal for assistance at any time will be more convenient. If you have household projects that must be finished as quickly as feasible, you won't need to search through numerous company numbers or work out a new smart contract.
A certified contractor is equipped to do the project successfully with the necessary training, certifications, and insurance. They respond to all of your inquiries.
Seven Reasons to Hire a Reliable Contractor
Precisely who are general contractors?
A general contractor is a qualified individual responsible for overseeing each step of a remodeling or building project in a residential or commercial structure.
Being a professional contractor, he is responsible for obtaining work permits, managing supply deliveries, and employing and arranging subcontractors, including plumbers, carpenters, and electricians.
A reputable contractor is a time saver
A reliable contractor skillfully explore and uncover your unspoken needs and goals.
A professional's advice coming from such a contractor will help you save money and effort.
Here are a few reasons for hiring a reliable contractor to oversee your building project if you want to leave it to the experts.
Once is enough if it is done right
When it involves home construction or renovation tasks, time is money. A reputable contractor can help you save both money and time.
However, aside from keeping an eye on your finances as a homeowner, you can gain from a general contractor's expertise in managing and finishing numerous works similar to the past.
Always go with a talented group of general home contractors to guarantee that a task is done correctly. Their genuine value stems from the fact that they have performed several similar tasks over the years. This gives them a wealth of knowledge that enables them to complete tasks better and more quickly than inexperienced DIYers.
An experienced general contractor has witnessed everything, while you might not know how to handle each step of a multistage renovation or construction job. Take pleasure in the outcomes at this point.
Trust Can be Developed
Establishing confidence is the most beneficial aspect of working with a trustworthy contractor.
When a contractor is hired for the first time and proves they can deliver exceptional service, you can rely on them to be available when you need them again.
You'll feel more at ease knowing that you only need to work with one contracting business for all your construction, furnishing, remodeling, and maintenance needs.
Project planning can be made more versatile
You have the choice to discuss your requirements and ideas with a general contractor, who will then present you with a variety of personalized solutions.
Additionally, with the help of a skilled general contractor, you might complete any construction project thanks to his network of vendors and subcontractors. It allows you to remain adaptable even if you need to make a few minor improvisations while working on the project.
Budget management can be improved
Home improvement tasks can be money-consuming. Depending on the project, as a modest homeowner, you can compare quotes from various experts and prefer less expensive materials and upgrades.
You do not have to worry about searching for the appropriate equipment for the task if you trust experienced contractors with your repairs or constructions.
Furthermore, they will be able to identify the ideal tool for the job just by looking at the problem.
Additionally, contracting firms frequently purchase supplies in quantity, indicating that the instruments they use are of outstanding quality.
Shortens the duration of the project completion:
When planning a project or repair for their home, homeowners prioritize time. For instance, you simultaneously experienced a plumbing and electrical issue. These problems will significantly impact your regular activities and eventually cause you to move more slowly.
Because of this, homeowners should employ a contractor to ensure that both repairs will be finished on schedule. Thus they can guarantee that your work will be completed as quickly as possible without sacrificing the quality of the service. They'll handle everything for you, saving you a ton of time and stress, from the tools to the planning to the repair or work.
Have Tranquility of mind:
Assigning project management responsibilities to a specialist while working on a complicated, multistage project is always preferable.
A general contractor is an expert in juggling multiple responsibilities, such as scheduling material deliveries and hiring subcontractors.
You will find it a lot simpler to go about your regular life. Additionally, you'll be kept updated every step of the journey. However, the general contractor will serve as your primary point of contact, saving you from coordinating with various workers and suppliers. He will ensure that you are always aware of the state of the project and allow you to do other tasks calmly.
Benefit from the established contractor working relationships:
A reliable contractor with several years of expertise will probably have solid relationships with various suppliers and subcontractors. That's excellent and advantageous for the property owner. Mainly if it indicates that a contractor will require more of both in the future for projects, general contractors are frequently able to negotiate lower prices for labor and supplies.
A fair contractor and a comfortable working environment are positive signs of speedy completion of your task.
Conclusion
Home building is a time consuming process but with the right contractor everything can happen in the best way your possible.
Comments on this guide to Seven Reasons to Hire a Reliable Contractor article are welcome.
Construction
Construction Safety Posts
Why Construction Safety Is Important
Best practices to improve construction site safety
Safety rules and responsibilities for construction sites
Warehouse renovations: 6 tips for more efficient services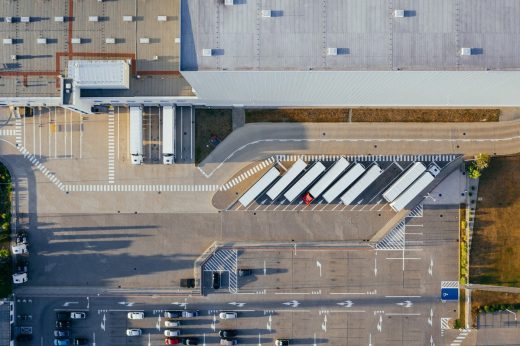 Building Design
Architecture
Comments / photos for the Reasons to Hire a Reliable Contractor page welcome