What is construction project management, Building estimating tips, Property program advice
Know About Construction Project Management
2 Jun 2021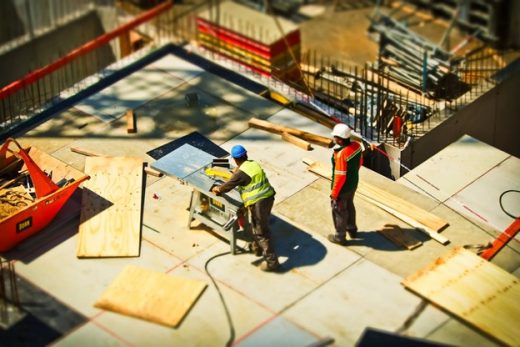 Putting any plan into motion and following through to the successful end is a lot of hard work, which is why it is important to hire a construction estimating company for your projects." Any kind of management requires a specific set of skills. Construction project management requires these skills and then some. If you want to learn more about what it takes for great construction project management, we've got you covered. Here's everything you need to know about construction project management and what it entails.
What is construction project management?
A construction project manager needs to know more than the managerial essentials. A construction project manager needs to know the ins and outs of the building process. A background in the field is essential for this line of work. Whether it's a bridge, a school, or an office building, an effective program and construction management is an integral part of the building process.
For successful construction project management, a specific set of skills need to be employed. Aside from technical building knowledge, there are four major pillars of skills. Organizational skills, strong leadership, good communication, and safety management are essential. These four pillars, combined with building knowledge, make up a solid foundation for any successful project. If you want to learn in more detail about the four pillars of construction project management, read on.
Organization and Coordination
The first pillar is keeping tabs on everything throughout the building process. From start to finish, there are many moving parts during a construction project. Overseeing everything can get complicated. Every project manager needs a fool-proof system to stay on top of every detail. Luckily, for today's project managers, there are plenty of updated tools out there to help. Every successful project manager needs to have the best construction project management software at their disposal. Thanks to the demand of the market, and the advancement of technology, project managing has been made much easier. Coordinating, organizing, and overseeing each step of the construction process is essential.
Strong leadership
The second pillar is strong leadership, which is essential if you want to get anything done. Strong leadership is more than just telling people what to do and being the boss. To be a successful leader of a construction project, you need to be able to inspire, motivate, and encourage others. You need to be able to connect people working together on a project so that they give their 100% at all times. When leading construction projects, you need to be able to make sure that everyone is doing their part. From the bottom to the top, the project manager ensures they are pulling their weight. Strong leadership starts with a strong individual. Everyone needs to be able to rely on and look towards the project manager for guidance.
Strong communication skills
Strong communication is the third pillar. Without communication, any project would fall through. There are many layers, divisions, and individuals within a construction project. These different sectors and parts need to coordinate and communicate with each other. The role of facilitating good communication between all these moving parts falls on the project manager. The construction project manager needs to be able to communicate with each part well. They also need to ensure communication within each part. Open and effective communication within the construction process can be a challenge to put into place. Communication is essential to ensure a successful follow-through of the project. Construction project managers need to learn strong communication skills.
Safety expertise
The final and most crucial pillar of good construction project management is safety management. Construction processes pose many dangers to workers on site. Construction project managers are required to know and prepare for any threat to the safety of the workers. Knowledge of construction sites, the building process, and safety laws and regulations are vital. Proper safety management ensures the safety and security of workers. It also ensures that the construction process flows smoothly and without hiccups. A project manager needs to know the dangers of any project. With construction projects, this is even more crucial. A good construction project manager looks out for the people they are managing from the very bottom to the very top.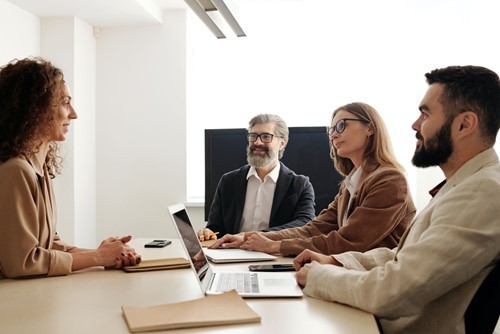 Know About Construction Project Management Summary
Leading and managing a project can be a demanding and all-encompassing job. Project managing all the different sectors, people, and projects need skill and dedication. Construction project management is the bridge between all the moving parts and the finished product. A successful construction project manager needs to know how to organize and how to keep everything in check.
They need to be present, active, and be able to take charge as a strong leader. They need to know how to communicate with every level, and how to ensure communication within the levels. While leading and managing, they need to make sure that everyone's safety is accounted for.
Comments on this Construction Project Management article are welcome.
Construction
Construction Posts
Impact of technology on the construction industry
Where not to cut corners in construction projects
Construction Site Equipment Every Contractor Needs
Building Articles
Residential Architecture
Comments / photos for the What is Construction Project Management? page welcome