How to remodel your child's room on a budget guide, Property childrens bedroom style tips, Online house decor advice
How to Remodel Your Child's Room on a Budget
17 May 2022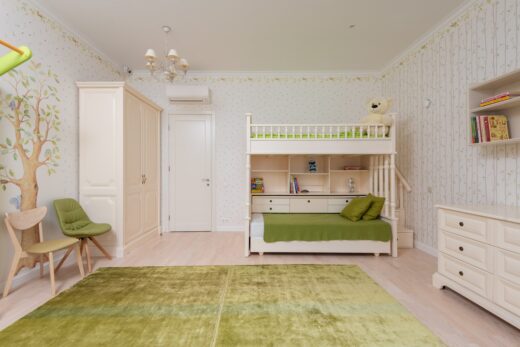 If you're a parent on a budget, you know that remodeling your child's room can be quite a challenge. After all, there are so many things you want to do in order to make the space both comfortable and stylish for your little one. But, at the same time, you don't want to spend a fortune on the project.
What does that mean? You simply must find a way to remodel your child's room on a budget. That can be a bit complicated, but fortunately for you, there are ways to achieve both of those goals. With just a bit of creativity and resourcefulness, you can easily transform your child's bedroom into a space that they will love without emptying your budget.
Here are the ways you can do that.
How to create a stylish and functional child's room on a budget
There are a few things you can do to create a stylish and functional child's room on a budget. First, try to find furniture that can serve multiple purposes. For example, a daybed can be used as both a bed and a sofa. Second, use storage bins and baskets to keep the room organized and tidy. For example, if your child loves to play music, you can install wooden acoustic panels in their room to neutralize the noise. Finally, add some personal touches with photos and artwork.
How to save money when remodeling your child's room
Get rid of everything that your child no longer needs or uses. This includes old clothes, toys, and furniture. Not only will this declutter the space and make it look bigger, but it will also give you a chance to earn some extra cash by selling the items online or at a garage sale.
One of the best ways to save money when remodeling your child's room is to repurpose the existing furniture. If you can't afford to buy new furniture for your child's room, simply repaint and refresh the pieces that they already have. This will give those old pieces an entirely new look without costing you a lot of money.
Use paint to transform the space. A fresh coat of paint can do wonders for any room. The best thing when it comes to this option is that it is pretty affordable. Just pick a color scheme that your child will love and start painting!
Also, try your best to DIY as much as possible. If you're feeling crafty, there are many great DIY projects you can do in order to remodel your child's room on a budget. For example, you can make your own artwork, create custom bedding or curtains, or even build some new furniture pieces yourself.
If you are searching for cheaper wall options, you can use wall decals instead of wallpaper. Wallpaper can be quite pricey, but wall decals are much more budget-friendly, yet they still allow you to achieve a similar effect. Also, they're much easier to apply.
How to save money on materials
Shop at second-hand stores and yard sales. You can find some amazing deals at second-hand stores and yard sales, but that kind of search will take some time. The thing you must do is keep an eye out for items that would work well in your child's room. Just make sure to inspect them carefully before making any purchases.
Additionally, search the web. There are many sites where people sell their old stuff and that can be a good chance for you to find affordable furniture for your child. However, you must be rather careful when shopping online. That is especially true when you are searching for second-hand items. The best thing you can do is ask the person who is selling an item if you can inspect the item in person before finalizing the purchase. That is definitely the most secure way to shop online.
There are many ways to remodel your child's room on a budget. But, whatever you do, the most important thing is that you create a comfortable habitat for your little one. The best way to do that is to create a room that will reflect their personality. They will feel safe in a room like that. You can ask them to design the room with you. Designing a room with your child will be a wonderful experience.
Comments on this guide to How to remodel your child's room on a budget article are welcome.
Home Improvement Articles
Living Room Posts
Top 10 innovative living room decorating ideas
Easy contemporary living room decor enhancement ideas
Warm Up Your Living Room With These Decorating Tips
Homeowner's guide to door lock maintenance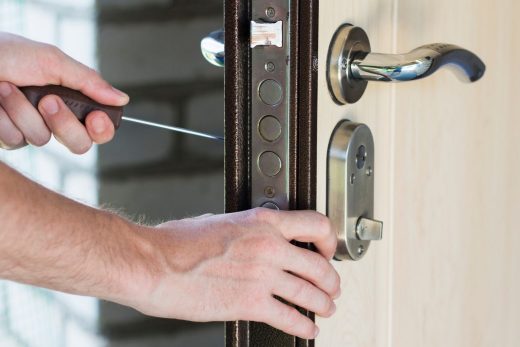 Buildings
Residential Architecture
Comments / photos for the How to remodel your child's room on a budget advice page welcome