Things to consider when choosing custom-made furniture, Property design style tips, Online home decor advice
8 Things to Consider when Choosing Custom-Made Furniture
17 Oct 2022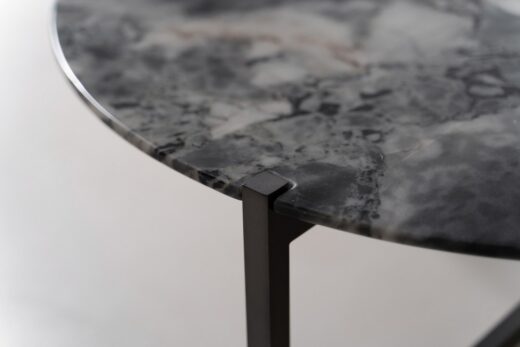 Handcrafted furniture is an excellent way to bring style to your home. Not only is it stylish and one-of-a-kind, but it's extremely durable.
But searching for the perfect custom-made furniture can be tricky. What style should you choose? Who should you buy from?
If you're on the search for some custom amish furniture in The Woodlands, TX but not sure where to start, check out these tips below.
1. Your Budget
One of the first things you'll want to do is make a budget. Handcrafted furniture can be pricey due to its high-quality materials and craftsmanship, so you want to make sure you're prepared.
Prices will range based on what you want. For instance, a table is likely to be less expensive than a large bed. To make a reasonable budget, research the average price of the items you'd like. You can then set this as your baseline.
As you search for the best-handcrafted furniture, make your budget known to the seller. They can then guide you to items that fit it. Make sure to also if certain services (like delivery) are included in the price or if that's extra.
Some companies will offer financing options. This is perfect if you like a certain piece that might be a little over your budget. There might even be monthly payment options and special discounts.
2. The Timing
Handcrafted furniture is made to order, so it will take some time before you receive it. On average, you'll be waiting anywhere from 1-3 months, depending on your order's intricacy. Therefore, it's vital to ask the dealer how long the process will take, so you're prepared.
If you need something immediately, check if the dealer offers some pre-made options. Then, while you can still customize small aspects of it, you can get it instantly.
3. The Measurements
Many make the mistake of guessing how big a certain piece needs to be only to find that it doesn't fit in a room or looks a bit odd. When choosing custom-made furniture, always measure the space and item beforehand. This will guide you toward picking the right size pieces for the room.
4. The Seller's Reputation
There are countless custom-made furniture options, but some tend to be better than others. As you search around, it's easy to become overwhelmed by the options, but it's important to carefully check all of them before settling on one.
To check on their standing, research them well. This includes scouring their site and reading previous customer reviews. Also, see if any friends or family members have bought from them. If so, ask about their experience and if you could see the items they bought.
Besides this, check how the company interacts with you. For instance, if you contact them with questions, do they quickly get back to you? If not, that could be a major warning sign.
5. Its Wood Type
Custom furniture comes in several wood types – a feature that surprises many. While the options available will depend on the dealer, some of the most common include:
All offer gorgeous looks, but they're still unique in their own way. For example, maple is known for its fine texture and durability, while hickory offers stunning grain contrasts. You'll want to understand these differences carefully to invest in the right piece.
6. Stain Options
Besides wood, it's crucial to contemplate various stain options. This is what helps add color and bring out the unique grain.
As you'll discover, certain stains tend to look better on specific woods. For example, on brown maple, chestnut, and bungalow stains are often ideal, while on cherry, dark sienna brings out its boldness.
While you can often choose the stain you'd like, it might be worthwhile to ask the seller's opinion. They often can show samples of how the stain will appear on the wood you want.
7. If There's a Warranty
Another thing to check is if the furniture comes with a warranty. This will usually cover any damages that happen during transport or the warranty time frame. Remember that there could be restrictions about this, so double-check if this is important to you.
8. If There's Delivery
Custom furniture needs to be handled with care. You want to see if the seller offers delivery. This way, the delicate pieces can be safely transported and put together in your living space. Most local companies will offer this, but if you purchase from out of state, they might not, which is why you'll want to look into this feature.
Custom-made furniture comes with plenty of benefits, but you must consider a few aspects before investing in it. By keeping the ones above in mind, you can easily figure out what piece is best for your living space.
Comments on this 8 Things to Consider when Choosing Custom-Made Furniture article are welcome.
Furniture Articles
Furniture Posts
Vital rules of bedroom furniture placement tips

Iconic Collaborations in Luxury Furniture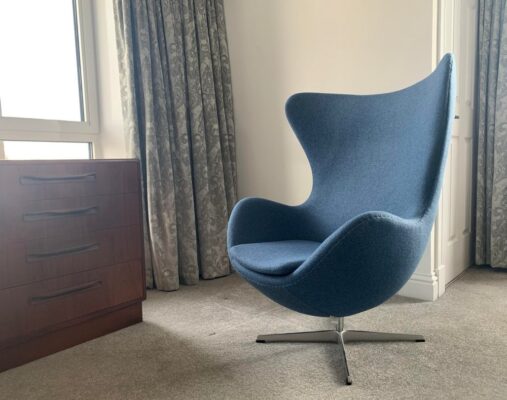 Discovering Noho home: fashion for furniture
8 tips to help you buy new furniture for your home
Building Articles
Residential Property
Comments / photos for the 8 Things to Consider when Choosing Custom-Made Furniture page welcome