Trusted Luxury Mattress advice, Bed protector, Topper, Comfortable sleep tips
Comfy Mattresses – Good Sleep Advice
21 Oct 2019
Comfy Mattresses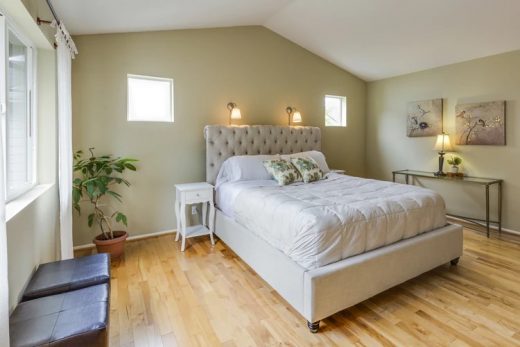 image courtesy of architects
Comfy Mattress Help Guide
Sleep is very important in order to regain energy and most important give rest the entire body. For most of us, mattress always matters as it allows your body to rest in an ideal position. If the mattress that we sleep in is not that soft or comfortable then definitely we are not going to get that perfect comfortable sleep.
And if the mattress that we sleep in is not so comfortable than it may lead to back pain or disrupt your sleep and hence it leads toward sleep deprivation, so it will affect your entire health and also cause fatigue which will prevent to perform your day to day life activities with much efficiency. So in order to get a good sleep, we need to have a good mattress where we allow our body to take rest.
There are many brands that might offer you such comfort but we are going to discuss the best brand that is trusted all over the world because of its features that provides maximum comfort. And the brands that we are going to discuss are Awara and Dream cloud.
These two brands have many years of experience in manufacturing mattresses and the built world-class mattress. Their mattresses are so good that you will feel very comfortable while sleeping and hence you can live a healthy life forever, without disrupting your sleep. There are varieties of mattresses like Dream cloud's single duvet 10.5 tog Asda, these duvets blend Smartfil technology with a special ingredient called Modal, which is derived from natural wood pulp and exceptionally breathable.
Sleep in Comfort
Modal helps to wick moisture away from the body, allowing you to sleep in total temperature-controlled comfort and wake up feeling refreshed. Apart from these if you want to experience a quality sleep as you had in any luxurious hotel then you should go Awara's latex mattress.
Organic latex mattresses are beds that are made from the sap of rubber tree which undergoes two different processes, Dunlop and Talalay. Mattresses that are created with organic latex will not have any synthetics, herbicides, toxic chemicals, or pesticides.
Awara also has an organic latex mattress topper, which is also built of high quality. The most important part of these mattresses is they are really cheap and anyone can afford it. You can get all the detailed information and other features of these products from the official website of Awara and Dream cloud.
Along with the mattress many look for rugs, and to get quality rugs are very hard. You have to go around many stores but still may not find the perfect one for your home. Sometimes you check for rugs for sale near me and still get disappointed after searching. So to sort out this problem I would suggest you visit the website of Wovenly.
Wovenly has varieties of rugs depending on the style, color, texture, size, etc. you can choose any style of rugs matching the color of your home or interior decoration, or even the type of texture that you like the most or admire. Get all these quality and trusted products and make your life easy by achieving a perfect sleep.
Mattress Posts
Mattress Posts
Things to check when buying perfect mattress
Uncertainties when buying a new mattress
Property Articles
Building Articles
Comments / photos for the Comfy Mattresses page welcome