8 Ways You Can Take Care of Your Home in the Winter Advice, Smart House Tips, Property Guide
Choosing The Right Roofing Services In Toronto
7 Apr 2020
Tips For Choosing The Right Roofing Services In Toronto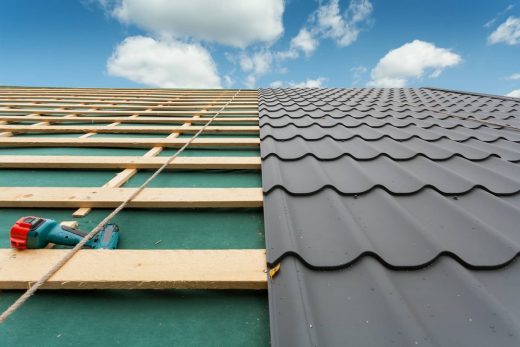 When you are building a home or looking to change something, there's an important aspect you should never forget. I'm talking about that thing that goes over your head and keeps you safe from rain, snow, and all kinds of weather situations. It's a roof – you've guessed it right. And what do you need in order to get it? Obviously, you need a roofer! More info.
There are a lot of businesses offering these services in Toronto. But, you can't hire them all, can you? If you just thought of a great idea like "making them compete for your money", then think again. Everyone's got better things to do, including you.
Find The Right Contractor
Roofing services are sometimes searched for in a rush. It may happen that you have an emergency and need the roof repaired or replaces as soon as possible. And, when people have an emergency, they tend not to think clearly, which is why they end up unhappy with the product they get.
On the other hand, you might not be in such a rush, but you still want to get it over with. This can also lead to a hasty decision. But, tell me something. Have you ever made a good hasty decision in your lifetime? Or, have you always regretted it afterward?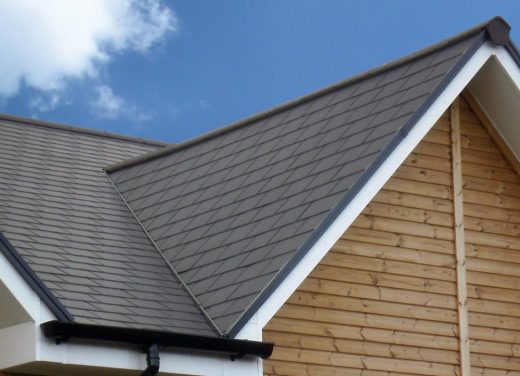 Well, if you don't want to regret your decisions and be unhappy with your product, you need to be careful in the hiring process. Of course, finding a reputable Roofers Toronto company is not that difficult. Still, there are important things to consider when you are thinking of hiring a contractor like this.
The last thing you want to do is make a rushed, wrong decision. Even if you are in an emergency, you need to take some time and think everything through. The safety of your home depends on you making the right choice. So, don't disappoint. Here's what to keep in mind.
License
As you would have thought, checking for a license is the first thing you need to do when negotiating with a prospective contractor. I am guessing you don't want an amateur tinkering around your home and doing more harm than good. And how do you know someone is not an amateur? Hint: a license.
Therefore, before going any further, ask the company if they have a license to be doing that kind of work. If they don't, my suggestion is to stop any communication altogether and continue your search. As I have already mentioned, this is a matter of safety, and you don't want to leave your safety in the hands of someone who doesn't know what they are doing.
Here's something to help you understand the importance of roofing: https://medium.com/@anwar.webtrainings/roof-is-a-very-important-part-of-your-house-f2c0c31fc035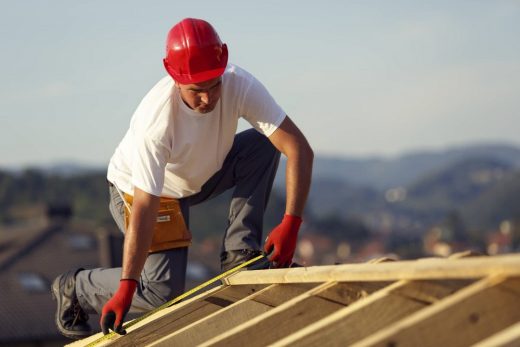 Quality Of Service And Experience
These two usually go hand in hand. When you find a company that has had its fair share of work done and has gained a lot of experience in the industry, it's a good sign. That's because you can be sure that you will get a high-quality service.
You might want to consider asking for a few referrals, or reading online reviews so that you can get an insight into what a specific contractor has to offer. Now, there is something else you need to consider when services are in question. Make sure to convey all your needs and requirements to a potential contractor and ask is they are able to provide what you are searching for.
Types Of Roofing
While we are on the topic of what you need, there is an important factor to take into consideration. I am referring to the type of roofing you are thinking of installing. Yes, there are different types, so if you are still unsure of what you want – well, there's another research topic for you.
Naturally, the type you choose depends on your personal preferences, but don't forget to take into account the lifespan of the roofing you are thinking about getting. Once you have decided on your type, it's time to talk to a contractor. Check whether they offer their services for your specific type.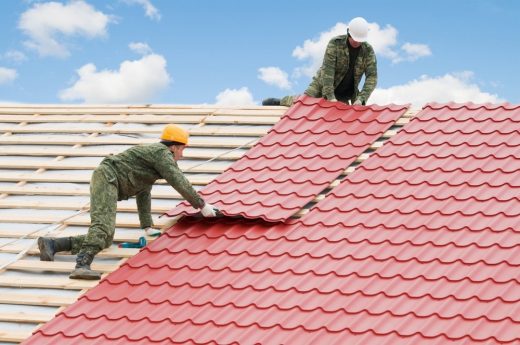 Choosing The Right Roofing – Price
Price definitely shouldn't be the first factor on your list. However, it still needs to make the list. When people are hiring anyone, from any industry, their natural instinct is to try and find the most cost-effective option out there.
Nevertheless, cost-effective doesn't always mean cheap. Although, some individuals often confuse these two terms, which causes them a lot of trouble sometimes. The trick is to get a high-quality roof installation (read more) at a justifiable price.
That means that you should take the cost into account, but without compromising quality in any way. Stay away from highly expensive options, since you can definitely find these services at reasonable prices. However, you should also stay away from the cheapest options, since they are usually of poor quality.
Comments on this guide to Choosing The Right Roofing article are welcome.
Toronto Architecture
Ontario Architecture Designs – chronological list
Toronto Building News on e-architect
Toronto Residential Architecture
Axis Condos, Downtown Toronto
Architect: IBI Group Inc.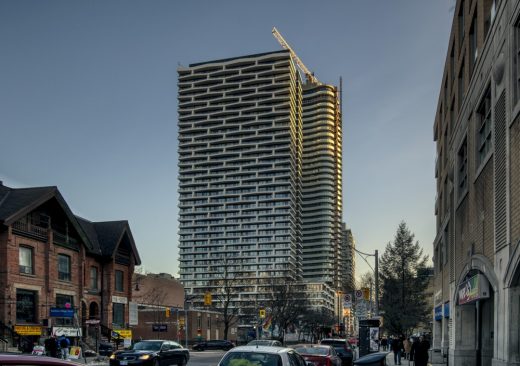 photo courtesy of architects
Axis Condos
Toronto Architect : contact details
Flat Roof Repair Contractor in Toronto
Comments / photos for the Choosing The Right Roofing Advice page welcome