Toronto Flat Roof Repair Contractor, Ontario Home Renewal, Canada Residence Upgrade
Flat Roof Repair Contractor in Toronto
22 Oct 2019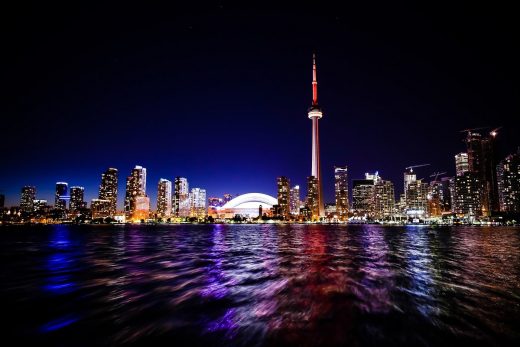 Finding the Perfect Flat Roof Repair Contractor in Toronto
Flat roofs, also known as low-slope roofs, are often seen on any major city's commercial buildings.
As Canada's largest city and financial centre, Toronto is home to an astounding amount of flat roof-style buildings. This is evident by anyone who has ever touched down at Pearson International Airport.
Flat roofs are often chosen for their durability and long lifespan. Their design allows for easy access, which is helpful when maintenance issues arise. Their design and simple materials makes them an affordable choice; no expensive shingles need to be replaced. In addition, the flat design allows for a great deal of storage space for vents and exhausts. Finally, flat roofs are very wind resistant, which can be very beneficial during Toronto's long winters and rainy fall weather.
Despite all these benefits, even flat roofs need to be repaired at times. Various reasons, such as wear and tear, leaks, or even poor quality installation can lead to the need for a repair.
However, in a city such as Toronto, finding the perfect flat roof repair contractor is simple. Flat roof repair is now more affordable and easily accessible than ever.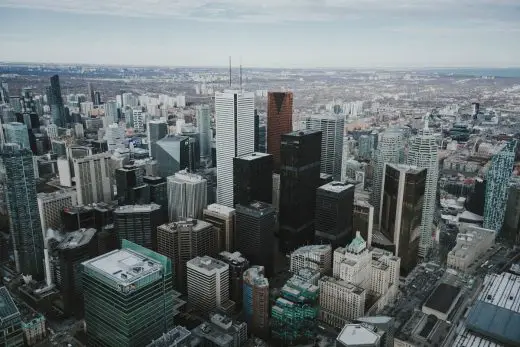 Toronto Flat Roof Repair
When is Flat Roof Repair Necessary?
Water stains on ceilings and walls
Peeling paint on the interior of the building
Increased monthly energy bills
Signs of mould or algae
Flat Roof Repair Locations in Toronto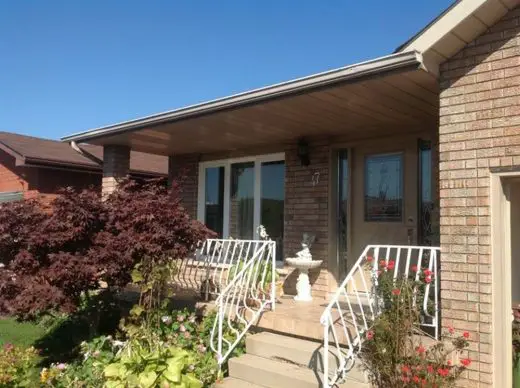 A quick search of flat roof repair business in Toronto reveals a concentration in the downtown core.
Bathurst Quay, The Annex, and Regent Park are easily accessible from the Gardiner Expressway and Lakeshore Boulevard East.
Further west, Palmerston-Little Italy, Dufferin Grove, and Caledonia-Fairbank are easily accessible, while further east Riverdale, Clairlea-Birchmount, and Kennedy Park are options.
In the north, Forest Hill, Lawrence Park, and North York have options as well.
In addition, a great deal of businesses are available in the outlying suburbs of Malton, Mississauga, and Scarborough.
Cost of Flat Roof Repair
On average, it costs more to repair a roof per square foot than installation, because at times, repair can take longer to complete.
Services range about $300-$600 CAD minimum service fee plus $15-$20 per square foot repair on top of the minimum fee.
However, in the long run, the repair will save you in energy bills and related maintenance issues until the roof is ready for a full replacement.
Typical Flat Roof Problems
Flat roofs typically suffer from a variety of issues.
Leaks as a Result of Environment – Leaks are the most common flat rood problem and are often due to weather, such as heavy rainfall. Usually the water damage is caused by pooling water over 48 hours. This is a concern during periods of frequent rain, such as spring in Toronto.
If the water penetrates the sheathing of the roof, rot and mold can ensue.
Foot Traffic Damage – This type of damage frequently occurs on commercial properties that have a great deal of foot traffic from maintenance personnel, such as HVAC contractors, out on the roof.
Age-Related Damage/General Wear and Tear– At times, general flat roof repair will need to be done because of age-related damage. Over time, the roof may become non-repairable and will need to be replaced.
Damage from Vermin and Vandalism – Running a business in a city sometimes comes at a cost; big-city problems such as vermin and vandalism.
Poor Workmanship – Finally, your roof may need to be repaired because of poor craftmanship.
Repairing Roof Vs. Replacement
Many flat roof repair contractors will suggest repairing the roof instead of all out replacement If the roof is still in decent condition, and the damage is small and was caused by an accident rather than age related wear and tear.
Flat Roof Replacement
If roof repair is no longer possible, many options exist for replacing it.
Metal – Metal has been used as material for flat roofing for years and is the most durable. It should last about 35 years. Now, aluminum is most commonly used.
EPDM or TPO – These are very similar, but EPDM is the most common. It is inexpensive, quick to install, made from recycled materials, and long lasting.
Built-Up Roof (BUR) – BUR consists of hot tar and gravel. It is less expensive and protects against fire. However, it takes a longer time to install because of the weight of materials.
Spray-Applied Coating – Material such as acrylic, aluminum, or silicone can be applied to the roof's surface.
Modified Bitumen – This is very similar to asphalt, with added polymers that extend its durability and life expectancy.
Finding The Perfect Flat Roof Repair
Reviews of contractors can easily be found on Toronto's Better Business Bureau, and Yelp. Flat roof repair is a significant investment and should last a long time. Making an informed decision is of upmost importance.
Whatever the reason, finding the perfect flat roof repair contractor in Toronto is now easier than ever. Do not hesitate to compare and shop around, various opportunities exist to find the perfect contractor.
Location: Toronto, Ontario, Canada
Toronto Building Designs
Ontario Architecture Designs – chronological list
Toronto Architect office listings on e-architect
Toronto Architecture Designs – architectural selection below:
Former Bata Shoe Factory, Batawa, ON
Architects: Dubbeldam Architecture + Design and Quadrangle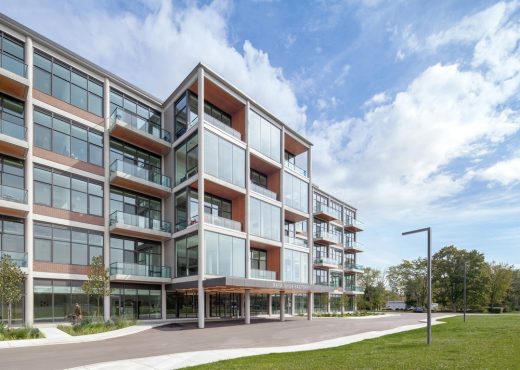 photography : Scott Norsworthy; Nanne Springer (suite interiors)
Former Bata Shoe Factory, Batawa
Permission Shop
Architects: Reflect Architecture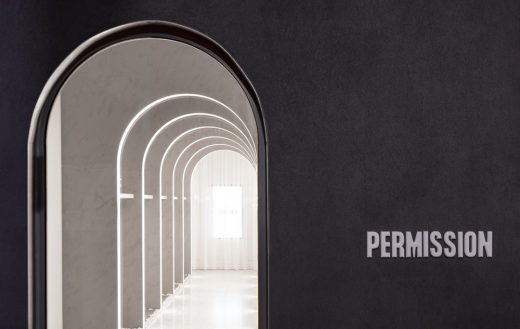 photography : Jeremie Warshafsky
Permission Shop
Architecture in Canada
Canadian Architecture Designs – chronological list
DARE District at Algonquin College, Ottawa
Design: Diamond Schmitt Architects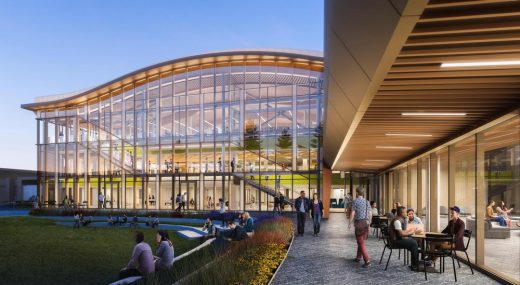 images courtesy of architects
DARE District at Algonquin College
Choosing The Right Roofing Services In Toronto
Comments / photos for the Finding the perfect flat roof repair contractor in Toronto – Ontario property renewal page welcome