Choosing best appliance repair company advice, Building product fixing guide, Online property tips
Choosing the Best Appliance Repair Company Guide
June 8, 2021
Electronic appliance companies ensure they deliver the best products to customers that pass pressure tests and that clear quality assurance checks. However, the machines can stop working anytime. If the appliances are under warranty, the store you bought them from is responsible for repair. However, when the period expires, you need to look for repair companies to restore the equipment.
Choosing the best company is difficult since the appliance is at stake. If not correctly repaired, you end up spending more on replacement. Many companies exist in the market, and not all have the best services. Therefore you need to consider some tips as you select the best company for your repairs.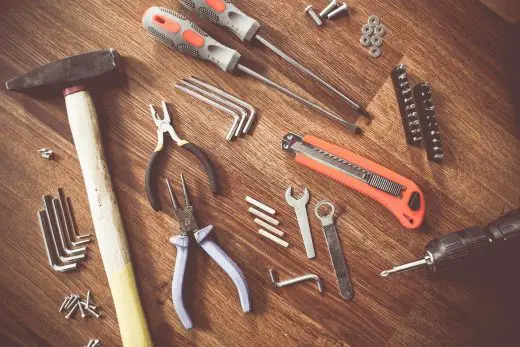 Below are some tips on choosing the best appliance repair services:
Tips for Choosing the Best Appliance Repair Company
Do Some Research
Since not every person knows a good repair company, you need to research on your own. You can list out the possible candidates and your personal preference. It would be best if you also considered ratings and reviews of the local repair companies from consumers. Such resources are invaluable since the reviews are honest and telling than marketing claims made by the company.
As you research, you can ask for recommendations from friends, relatives, or friends. The suggestions are mostly honest, and you can settle for a company with good services in the past. Also, people will not shy away from identifying companies that have less satisfying services.
Response Speed
It would help if you considered how fast they respond when a client needs them during emergencies. It is crucial since your appliance might need a quick repair. Some machines should not stay long when damaged. An example is a cooking appliance or washing machine. The longer they take without repair, the more likely it that they will not work.
With adequate experience, the company will have a good response time since they know what to expect. Chances that they had a similar case with another client are high. Plus, they know key areas that might need replacement or repair. Gladly, you can reach out to Houston appliance repairs for personalized services from friendly professionals.
Don't Settle On the First Company.
To get the best appliance repair company, you should not be hasty to pick the first company even when they sound reasonable. It is because you can call them back when you need to. A good company will understand the importance of shopping around to find better deals before you settle. The owner of the company is experienced in repair work. They will provide quality work since they understand customer needs and are not shy about delivering it. The company should have experience in similar products to ensure quality work.
Also, it would help if you did not fall for special offers. You should be careful when a company claims that they don't charge until the service is complete as it is not possible. When the technician comes to check your appliance, they need the payment for their time and energy.
When having trouble with your home appliances in Texas, you can reach out to Houston appliance repairs for top-notch services with excellent quality.
Comments on this Choosing best appliance repair company tips article are welcome.
Property Repair
Property Repair and Maintenance Posts
How to start an appliance repair business
Selecting right contractor for home care and repairs
Home AC Replacements and Repairs in Lewisville TX
Building Articles
Residential Architecture Design
Comments / photos for the Choosing best appliance repair company help guide page welcome