Chlorophyta: nea studio sconces and chandeliers, Algae lighting guide, Cool modern light advice
Chlorophyta Lighting : nea studio sconces and chandeliers
28 July 2022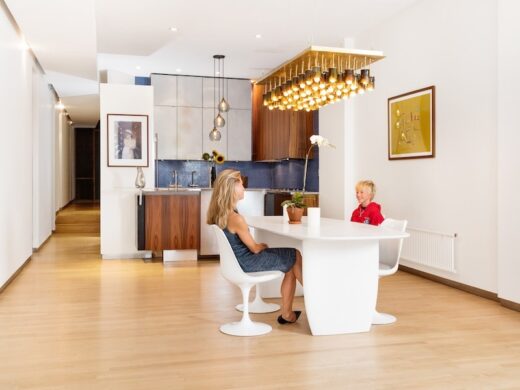 Introducing Chlorophyta: nea studio's stunning sconces and chandeliers made with marine algae
Multi-talented Nina Edwards Anker's award-winning nea studio specializes in architecture and interiors. nea studio's reigning philosophy is always guided by fusing eco-responsibility with beauty, both equally important. In the most recent incarnation of this philosophy, nea studio created stunning sconces and chandeliers made from locally sourced chlorophyta, a.k.a marine algae, a translucent and renewable material.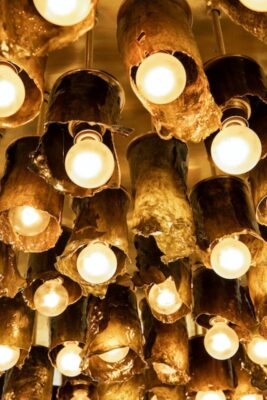 Edwards Anker comments, "In an increasingly high-tech global world, I'm inspired by local organic materials with known origins, which are familiar and connect to the natural world. The idea of the lamps originated from a Ph.D. research project about materials and light. I had been searching for biomaterials that were translucent and locally sourced to filter and soften the light of LED bulbs."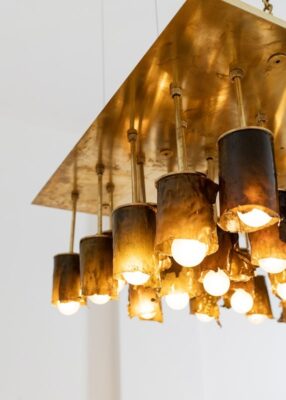 The translucent algae diffuse the light through any room and the golden-hued brass or bronze frames reflect the LED bulbs in an even warmer light. And, as LED lighting technology improves, the color range will widen.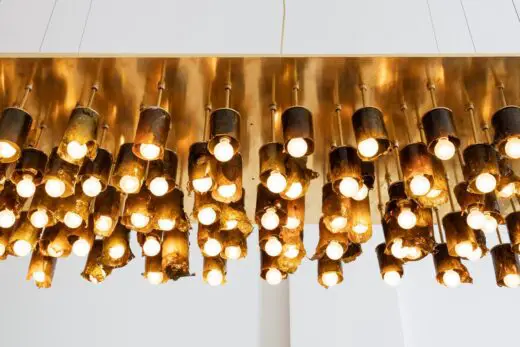 Although the project began in 2014, nea studio could only source the algae from Amsterdam. Now, eight years later, nea sources them from a local seafood shop in Brooklyn. "Now that the algae is so easily accessible, we continue to try out new material combinations and configurations," says Edwards Anker.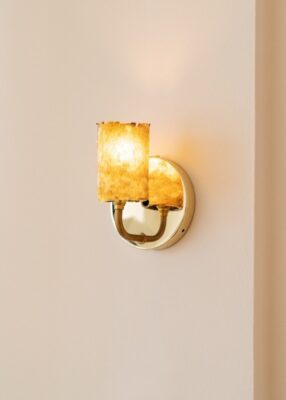 The chandelier can include up to 100 lights. Each light is customizable and available on neastudio.com and 1stdibs.com.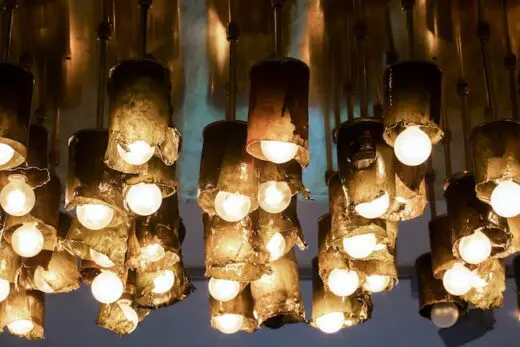 Comments on this guide to Chlorophyta: nea studio sconces and chandeliers article are welcome.
Lighting Articles
Lighting Posts
How Lighting Influences Mood and Productivity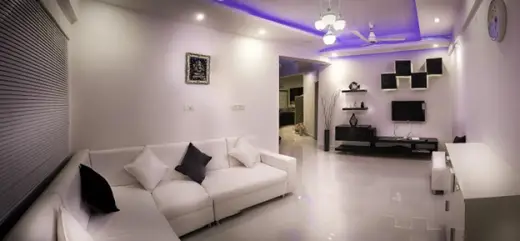 image source : pixabay.com
Tips To Choose the Right Lighting for Your Home
Best Solar Light Manufacturers In China
How to Use Lighting, Space and Material in Architectural Design
Building Articles
Residential Architecture
Comments / photos for the Chlorophyta: nea studio sconces and chandeliers advice page welcome