5 materials architects are turning to today, Clear corrugated roofing sheet guide, Online property roof design advice
5 Materials Architects Are Turning to Today
28 July 2022
To be able to revolutionise the design process, it's important for architects to reinvent how construction is done. Due to this, there's no standing still in terms of what materials are used when designing buildings. There's a constant requirement to analyse the basics, the tried-and-tested methods, to see where new opportunities can arise.
Continual breakthroughs in technology have ensured that materials continue to evolve. Add in the requirement for cost-effective solutions and the growing importance of sustainability in the modern world, and architects are frequently turning to different material options for their projects.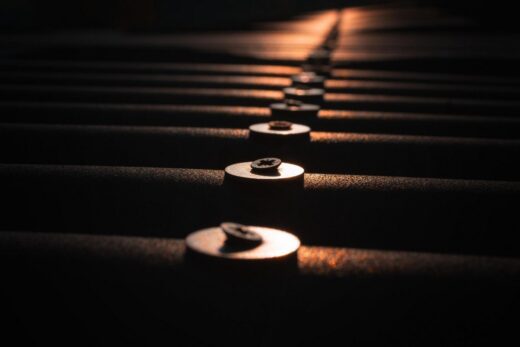 To demonstrate this, here are five materials that are growing in popularity and importance in the architectural world.
1. Plastic
In the push for environmentally-friendly materials, plastic is quickly jumping to the front of the line for architects. Yet it isn't just a sustainable option. Plastic also supplies a versatile, robust, and cost-effective solution during the construction process.
Plastic can be used in everything from structural elements to cladding. One common use is as roofing for outbuildings. For example, with a clear corrugated roofing sheet structure, architects not only gain a durable, affordable, and attractive solution but one that can be customised in various ways to suit their plans.
2. Self-healing concrete
Self-healing concrete is a revolutionary product that is starting to make waves. It first went on sale in the UK in 2021, but more and more architects are seeing the benefits of utilising concrete with self-healing abilities.
Without going too deep into the science, the technology of self-healing concrete sees it fill in any cracks that form due to time or weather. The bacteria used to fill the gaps are able to lay dormant for 200 years, making it a long-lasting material that helps create buildings that are sturdier than ever before.
3. Energy-generating materials
It's common these days for houses to seek renewable energy sources for their homes. However, there are now materials that incorporate energy-generating properties. This includes solar roof tiles, which replace standard tiles while promoting the collection of solar energy.
Another example of energy-generating materials is light-generating cement. By absorbing and irradiating light energy, it means this cement can collect and provide energy for the building.
4. Laminated glass
Laminated glass is another material that is gathering pace in the architecture industry. While it is commonly found in retail stores, offices, and other commercial properties, the prevalence of laminated glass is starting to extend to other builds.
Sound reduction, light reduction, protection against ultraviolet light rays, and the possibility of tinted shades – there are various benefits gained from laminated glass. It can also be used in a multitude of ways, including windows, doors, side panels, and wall structures.
5. Timber
Timber usage has been growing in prevalence for the last several years. Changes to building regulations have made timber more viable – particularly for high-rise structures – for architectural projects. The popularity of timber is also boosted due to the savings associated with using this material, as well as the environmental benefits on the table.
Comments on this 5 materials architects are turning to today advice article are welcome.
Buildings
Residential Property
Air Conditioning Design
Materials Posts
Significant Growing Role of Plastic Materials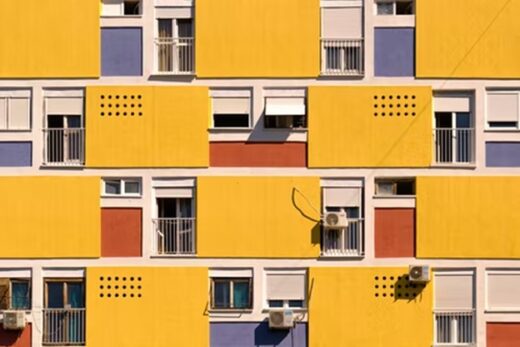 Materials to Choose for Future Maintenance
Which materials conduct electricity
Will building materials prices drop in 2022?
Comments / photos for the 5 materials architects are turning to today guide page welcome