The architecture of a casino, Designs that aren't a gamble, Gambling in style, Gaming property interior tips
Casino Designs that Aren't a Gamble Guide
5 Nov 2021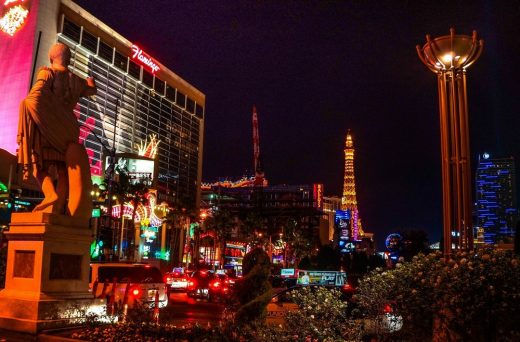 Architecture of a Casino: Designs that Aren't a Gamble
Modern casinos are epic structures. Indeed, you only have to gaze up at the Palazzo Tower in Las Vegas or walk through the ornate archways of Casino de Monte-Carlo to see that these buildings are more than gambling halls. What's more, when you actually peel back the layers and look at the intricacies of the world's biggest casinos, you'll find that they're not just impressive on the eye.
These buildings are expertly designed to serve a multitude of purposes. From the idea of escapism to areas that make you lose any sense of time, modern casinos are extremely impressive. With this in mind, we've profiled three of the most iconic casinos in the world. From the stylish chic of Monaco to the bright lights of Las Vegas, the following buildings are architectural masterpieces on multiple levels.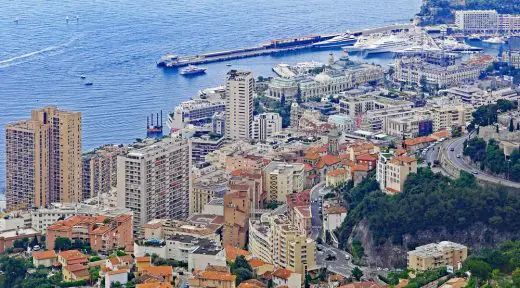 Casino de Monte-Carlo
Located in the heart of Monte Carlo's Place du Casino, this venue takes inspiration from two architectural styles: Beaux-Arts and Second Empire. It opened in 1863 and, as well as a casino, it's the home of Opéra de Monte-Carlo and Les Ballets de Monte-Carlo. It's also close to the famous Hôtel de Paris. This is important. By offering something more than roulette, baccarat, and blackjack, Casino de Monte-Carlo has a broad appeal. What's more, the presence of ballet and opera lend a certain air of sophistication to the casino. This, in turn, has influenced the design of its architecture.
When you walk up the famous steps and into the grand entrance hall, the sound of riffling casino chips and flashing slot machines feel a million miles away. Those things are there but they aren't immediately apparent. This plays into the grandiose yet understated style of this building. Yes, the glass dome roof, crystal chandeliers, and gilded carpets are ostentatious. However, the gambling side of the casino is somewhat subdued.
In other words, the table games and slots blend into the background. People know they're there to gamble, but it doesn't need to be stated. That's the beauty of Casino de Monte-Carlo. It's a casino but it could be a ballroom inside the Palace of Versailles. The architects wanted this. They wanted to create an air of opulence and sophistication but maintain an undercurrent of gaming activity. They've certainly succeeded in that mission and, in turn, made one of the most iconic casinos in the world.
The MGM Grand, Las Vegas
From the understand opulence of Casino de Monte-Carlo to the brash, bright, and bold look of the MGM Grand in Las Vegas. If Casino de Monte-Carlo wants its casino games to blend into the surroundings, the MGM Grand wants them to smack visitors in the face. Like most things in Las Vegas, this casino is unapologetically over-the-top. From the green neon lights lining the building's façade to the golden lion in the entrance hall, everything is larger than life.
However, what's perhaps most interesting about this casino is that it's not all superficial styling. Like Casino de Monte-Carlo, the MGM Grand is a multi-purpose venue. It's known as a casino, but it actually offers a lot more. For example, visitors can take their gaming experiences online. Alongside the tables and slots inside the venue, people can log in to BetMGM. Ranked among the best slot sites, it offers hundreds of digital games as well as special promotions like free spins and no deposit schemes. The brand evidently aspires to be as accessible to prospective players as possible, offering an experience online that seeks to emulate that of the experience in the brick-and-mortar establishment itself.
MGM Grand visitors can stay in one of the venue's 6,852 rooms. That's not just a lot of hotel rooms, it's a lot of hotel rooms in a single structure. In fact, the MGM Grand is one of the largest hotels in the US and, moreover, the world. Then, of course, there's the MGM Grand Garden Arena. Opened in 1993 and capable of seating 17,000 people, this venue has played host to some of the biggest boxing and MMA bouts in history. Therefore, it's clear to see that the MGM Grand is much more than a casino.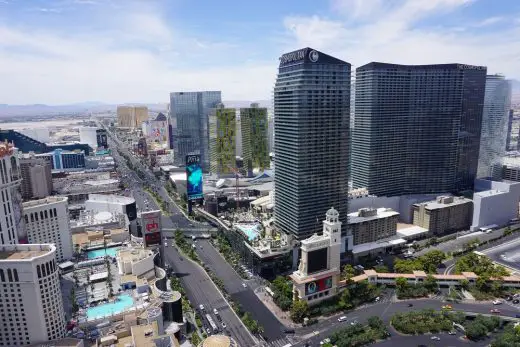 The Venetian Macao
This casino is a mirror image of the Venetian in Las Vegas. However, we've shone a spotlight on this architectural masterpiece because it shows how iconic designs can cross continents. The Venetian Macao, like its Vegas counterpart, has a distinctly Italian vibe. Indeed, if you take a look at the historic Casa Dei Tre Oci in Venice, you can see how buildings like this have influenced the Venetian. Of course, even those without an appreciation of architecture will see the links to Venice thanks to the cherub statues, gondolas, and ceilings painted like Italian skylines.
Beyond the Italian styling, the Venetian Macao has a grand lobby where no expense has been spared on the polished marble floors. This places the casino somewhere in between the MGM Grand and Casino de Monte-Carlo. It's a blend of luxury and over-the-top, which means there's a little slice of Las Vegas in the Chinese enclave of Macao. Then, like its counterparts, the Venetian Macao has hidden depths. As well as world-class restaurants and bars, it has a 15,000-seater indoor arena. Beyond that, there's a theatre that was custom-built by Cirque du Soleil.
What this demonstrates is a level of flexibility in that the architects weren't set in their ways or unwilling to compromise. They knew that modern casinos are meant to be diverse entertainment venues and as such, they were open to new ideas. They took direction from Cirque du Soleil to create the ideal theatre. That's the lesson here. Modern casinos aren't just places where people play slots: they're entertainment venues that offer something for everyone. Achieving this is an architectural feat and something worth celebrating.
Or if you want to have all the fun from the comfort of your own home at online casino Deutschland you will only find the best and most reliable online casino reviews in Germany where you can play for real money safely. Questions and information about online casino games Germany experiences are the main topic of this page.
Comments on this Casino Architecture: Designs that Aren't a Gamble article are welcome
Casino Buildings
Casino Building Designs
5 most beautiful casino buildings in world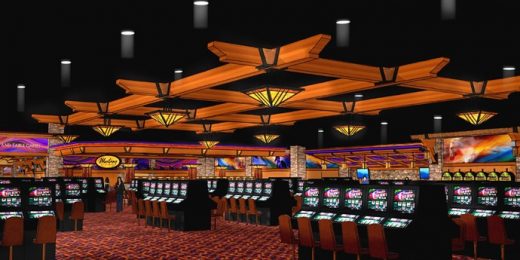 Casino Architecture Design Guide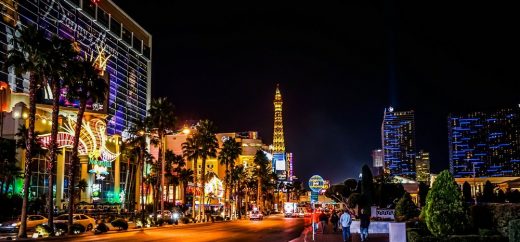 How To Get Free Coins Playing Wizard Of Oz Slots?
What countries suffer most from online casinos?
Popular Online Browser Games in 2021
Comments / photos for the The Architecture of a Casino: Designs that Aren't a Gamble page welcome