Benefits of building a two storey home, Property sales online advice, New building design
Benefits of Building a Two Storey Home
28 June 2022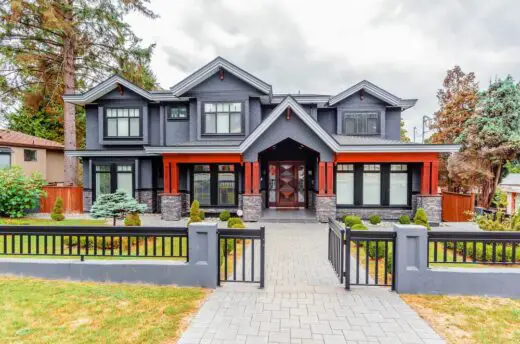 There are various benefits of building a two-storey home. A two-storey home is an excellent choice to fulfil your dream of having a big home, while you can afford it. It is one of the most preferred choices nowadays among people all over the world. If you are planning to build a two-storey home, then you should know that there are many benefits of having a two-storey home.
More options for a small block
A house is a home. It's a place where you can retreat from the world, a place to enjoy your family and friends, and a place to return to after a long day at work. But you don't have to sacrifice space or comfort when you live in a two-storey home. Ross North Homes is a great option if you have a small block of land, or if you have a growing family and need more space.
The best thing about a two-storey home is that you don't have to sacrifice space for comfort. You can have the best of both worlds — living in a spacious home with all the modern conveniences, yet have room for a pool and outdoor entertainment area as well.
Separate living areas
Creating a two-storey house is the idea of having a home that has two levels, it can be a single level or multi-level. The concept of building a two-storey house is to create an additional level in your home. This additional level is then used to increase the square footage of your home. This provides you with two separate living areas, making it easier to divide the home as you see fit. This can also help you avoid noise that might be created by your neighbors, or traffic.
Two-storey homes are great because they provide the ability to increase the square footage of your home while also increasing the number of rooms. This makes two-storey homes a great option for large families. Also, if you want to increase your living area but do not want to use the space for living there are other options available as well. For example, you can use the additional space for an office, a playroom, or an exercise room.
Enjoy the outlook
The two-storey house is a great choice for those wanting to enjoy the benefits of living on the first and second floors. Often these homes can be more affordable than other designs and can give you more lifestyle options. When you build a two-storey home you can take advantage of the multiple levels to create different areas.
This way you can use the top floor for quiet relaxation and the bottom level for fun activities. If you have children a two-storey home makes it easier for them to play and for you to keep an eye on them. Two-storey homes offer great flexibility and can be designed in quite a few ways to suit your needs.
Waterproof Paint
Waterproofing your two-storey home can be an important task, and it is one that should not be taken lightly. There are many ways to waterproof your home, but one of the most popular methods is to use waterproof paint. Waterproof paint comes in a variety of different colors and finishes, so you can choose the right one for your home. In addition, waterproof paint is very durable and will keep your home protected from water damage for years to come. If you've decided to waterproof your home, https://www.crommelin.com.au/ has a product to suit your project.
Good investment
When it comes to a good investment, two-storey homes in Perth offer the perfect solution. They are affordable and yet still provide plenty of space, making them an ideal option for both young families and those who are looking for a more comfortable lifestyle.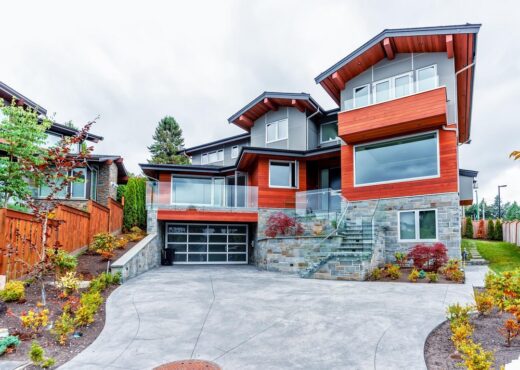 Additionally, two-storey homes in Perth can also be great for investors as they tend to appreciate in value over time. So, if you're looking for a sound investment option, a two-storey home should definitely be at the top of your list!
Benefits of building a two storey home Conclusion
Building a two-storey home has many benefits. It can add value to your home, provide more space for your family, and be more energy-efficient. If you are considering building a two-storey home, be sure to consult with a professional to ensure that you design it correctly.
Comments on this guide to Benefits of Building a Two-Storey Home article are welcome.
Real Estate
Casino Posts
How To Become A Real Estate Agent In 2022
UK homeowners unhappy with their homes
Why you should use medical real estate broker service
Building Articles
Contemporary Architecture
Sustainable building designs v
Ninja Black Kyoto Hotel, Kyoto, Japan
Architect: Eastern Design Office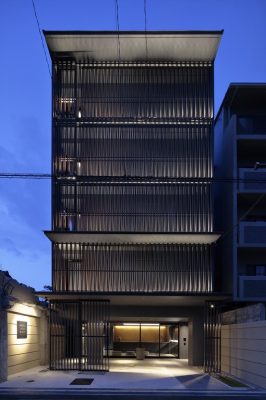 photography : Koichi Torimura, Jeffrey Friedl, Takashi Inaizumi
Hotel Ninja Black in Kyoto City
Comments / photos for the Building a Two Storey Home page welcome