Beginners Guide to Self-building your own Home, Property Construction
Beginners Guide to Self-building your Home
Self-Build Plot Sourcing & Property Article
3 Aug 2018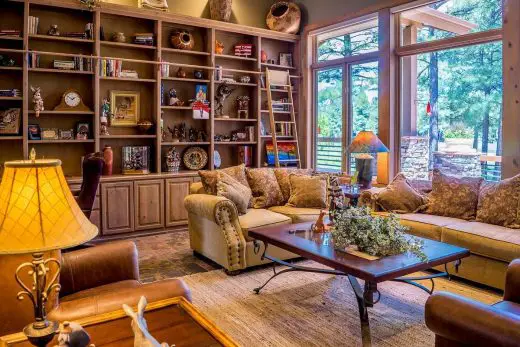 Beginners Guide to Self-building your own Home
A beginner's guide to self-building your own home
Building your own home is an incredible opportunity but it is not a project that you should undertake lightly. As well as the financing, you will also need to think about the time the build will take, what you really want from your project and who you will need to hire to help you.
In this guide, we will look at financing, finding the right plot, getting planning permission, deciding a building route and where you will live while you manage the project.
Financing and Self-build Mortgages
There are a lot of different costs involved in building your own house. Some costs are obvious like the building materials and land but other costs may not have occurred to you such as bringing utilities to your plot. Though many people save up a lot before embarking on their project, most people will also need some financing to cover the cost.
A self-build mortgage is the most common way to fund a building project. This differs from a regular mortgage as the money is released in stages as your project progresses. Usually, these stages are plot purchase, foundations, wall plate, weathertight, first fix and completion but this may vary according to your project.
However, for some builds, the self-build mortgage may not quite work according to plan so it is definitely worth ensuring that you have savings to bridge any possible gaps. You should also ensure that you have enough money to create a contingency fund.
A contingency fund is money you keep to one side to cover any unexpected costs. If you're unsure about finance available you then it may be wise to speak with a self-build mortgage broker like Lending Expert who can explain what funding options are available.
Mortgage specialists like Feasible.co.uk also offer an array of mortgage options for the self-builder like short term bridge loans and second charge options for those looking to borrow extra funds against their existing property to fund their self-build dream.
To work out how much you will need to finish your project use this simple sum:
Plot cost + build cost + contingency fund < the value of your completed project
Finding a Plot
Before you do anything, you need to find a plot to build on. This is the first step because it will inform the choose to build. Though you will quite probably already have a great location in mind, you should stay flexible about your options. Many areas in the UK are very restrictive about what can be built so though you might think you have the perfect location, you may have to make serious compromises on the design of your house.
There are different types of plot and many come with planning permission attached. However, it is certainly worth thinking outside the box and looking at plots that aren't necessarily specifically for houses. This is especially good advice in the city where many people are now looking at converting warehouses and other sites. You also shouldn't rule out plots with old rundown houses on them that you could demolish to start again, if your budget allows.
To find a suitable plot, ask around local estate agents and builders to see what might be on the market. Google maps is a great resource for finding spare bits of land between houses or existing buildings. The website at selfbuildportal.org.uk is a great place to start looking for a suitable plot.
Getting Planning Permission
Planning permission can be a laborious process and you can hire a planning consultant to help you through. Do be prepared to make some compromises on your design if you are planning to build in a particularly conservative area in terms of architecture. You must also be prepared to follow any and all conditions put on your permission as any infringements could mean that you have to demolish and rebuild according to their terms.
Retrospective planning permission is a highly risky route to take so you are best advised to ensure that you have all the permissions you need in place before you start your project.
Choosing a Building Route
Self-building doesn't mean that you have to lay every single brick yourself, there are a number of routes you can take.
The DIY Route
The most hands-on route to take is to take on the majority of the work yourself but do be warned, you will need to undertake some training to do many of the tasks and it will take a long time to complete. On the other hand, doing the majority of the work yourself will allow you to save a lot of money and work to a tiny budget.
Self Managed or Professionally Managed
Many people decide to manage their own projects as it gives them a chance to get closer to the project. Again, this isn't for everyone and many people prefer to use a professional manager who is experienced in the trade. Regardless, site management requires a lot of organizational skills and ensuring that all the details on the site are correct from taking deliveries to making payments.
Custom Build
This method has been popularised by the government as a way to solve the housing shortage. It can work in a few ways with either an individual commissioning custom built house from a developer or it could be a group of houses that the developer allows individuals to customize. This method is a lot easier than other routes as you won't need to take on as much responsibility and you will ensure that you get a site with utilities and good access.
Deciding Where to Live Through the Project
The final thing to consider before you start is where you are going to live throughout the project. Many people rely on selling their current home to pay for their project but this means that you will need somewhere else to live until your new home is habitable.
Some brave folk go for living in a caravan on or near to the site, which is perfect for overseeing and managing the project but could be quite cramped. Other people might choose to move in with friends or family members who are understanding enough! The best option for most people, however, is renting nearby is the best option but you will need to set some money aside to be able to cover this added expense.
Preparing to build your own home is a really exciting time and the more you can research now, the easier the process will be.
Comments for this Beginners Guide to Self-building your own Home article are welcome
Location: UK
UK Architecture
British Building Articles
Population Growth Drives British Housing Crisis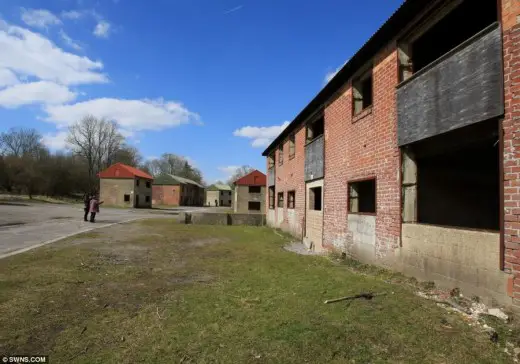 photograph © swns.com
UK Housing Crisis
New UK Housing: British Housebuilding
astudio model on UK housing crisis
Zero-carbon House, BRE site, Watford, southeast England
Design: Sheppard Robson with Arup



images from architects
Zero-Carbon BRE House
Related Home Designs
Renewable House made of hemp : BRE Innovation Park
Zero-Carbon Home UK : Barratt Development
House of Lords Zero Carbon Homes Ruling
Comments / photos for the Beginners Guide to Self-building your own Home page welcome