Awesome closet ideas to give you space and support you need, Home storage baskets tips, Wardrobe advice
Closet Ideas to Give You Space and Support
1 Jun 2021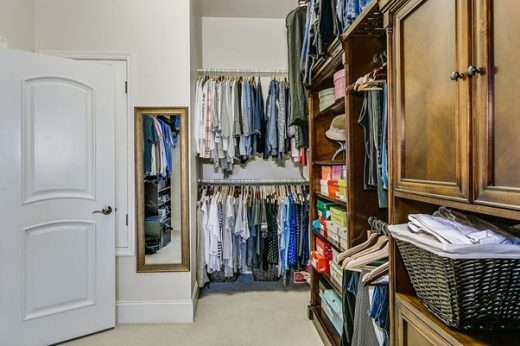 An organized closet is not just for aesthetics. It is also beneficial for those who are always on the go, so looking for something to wear will be much easier. However, if you have tons of clothes but you have limited space, it can be quite overwhelming to organize. To help you improve your closet space, here are some ideas.
Utilize Storage Baskets
Small items like socks, accessories, pieces of jewelry, underwear, etc. often easily get lost. And when they do, trying to find them isn't always easy. And sometimes, you just don't know where to place them all, so they won't get misplaced. This is where storage baskets come in handy.
If you have plenty of long-hanging clothes in your closet, take advantage of your closet's floor space and use storage baskets. This will make it easier for you to group your short-hanging clothes and other smaller items. Needless to say, it would be easier for you to store them.
Customize
If budget is not a problem, another great way to improve your closet storage is to have it customized for your space. Furthermore, the experts at modularclosets.com say that doing this will help you have more storage that is more fit for your room and your clothes. It lets you have more freedom to tailor your closet based on the clothes you have, especially if you have long hanging clothes, so you won't need to fold their ends just to make them fit in your closet.
Having your closet tailored is also beneficial so you won't have to buy organizers anymore. This may require some upfront fees but you can save more over time.
Use Modular Shelving
If you've really maxed out your closet space, you can use modular shelving instead. This will give you a more aesthetically pleasing space to store your belongings, especially if it blends well with your wall.
For starters, they're basically shelves that are highly flexible. They're easy to transport, set up, and break down. They're versatile as well. Because aside from your clothes, you can also use them to store your shoes, hats, and even your bags.
To ensure that they don't add eyesores to your space, what you can do is tuck away your essentials in your closet. Then, use your modular shelvings to display the prettiest items you have
Install Task Light
Lights aren't just functional, they can enhance a space's aesthetics too, depending on the type of lighting you use. If you want lighting that's more functional, go install a task lighting. This will help you easily find even the tiniest item in your closet. Speaking of function, installing light in your closet also prevents molds from growing, especially if you live in an area with high humidity as moisture can accumulate in your closet, providing a good breeding ground for mold.
This will also make it look a bit more spacious as it lessens the dark sides of your closet. If you're more after for aesthetics, go for lights with warmer tones.
Use Your Doors
Utilizing your doors is also a great way to add more storage space to your closet. You can use shower hooks to hang your purses, scarves, and other accessories that aren't that heavy. This will make them easier to find too. Plus, you can get rid of the clutter in your room.
Hang Another Bar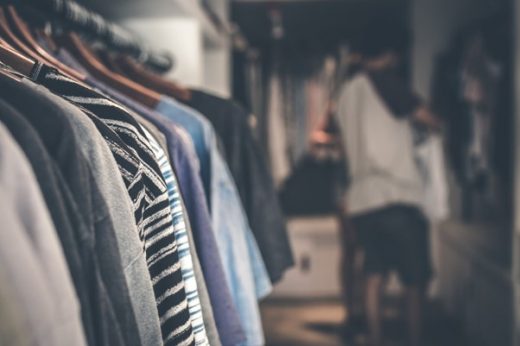 If you have a tall closet, you can take advantage of it and double up your hanging bar. This way, you can have space to hang more of your clothes. This can also prevent your clothes from cramping up in their original hanging bar.
If you don't have many clothes to hang, you can install hooks instead to store your hats, caps, ties, and scarves, to name a few.
Maintain Your Space
If you have already maximized every corner in your closet and room, then, it's probably time to just maintain your space. This means seasonal reorganization is a must. Throw away or donate your clothes that you haven't been using for a long time. Doing this will let you have more space in case you want to buy new ones.
This might be a hard thing to do for most people for many reasons. But, letting go of your old clothes will save you more space.
If you have a well-organized closet, finding any clothing or accessory will be much easier. It won't take up your time, especially if you're in a hurry. This, of course, can help make your room more aesthetically pleasing.
Comments on this guide to Closet Ideas to Give You Space and Support You Need article are welcome.
Home Storage
House Storage Posts
10 creative clever storage solutions and hacks for your home
Organize your home with limited storage space
Redefine your home storage solutions
Building Articles
Residential Architecture
Comments / photos for the Awesome Closet Ideas to Give You Space and Support You Need page welcome