Organize your home with limited storage space guide, House declutter Tips, Property store advice
How to Organize Your Home with Limited Storage Space
28 Aug 2021
Even if your home has limited storage space, you can still find creative ways of organising your rooms and belongings to make your home feel uncluttered and spacious.
Get started by checking out the following helpful ideas.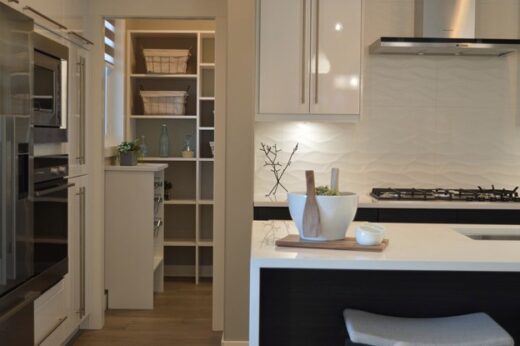 image source : pixabay.com
Add Risers to Your Bed
When you live in a place with limited storage, you need to utilise every spare space you can find. One way of doing that is to maximise the space underneath your bed.
However, if you have a low bed, you may not be able to fit items like suitcases and boxes beneath it.
By simply purchasing bed risers that attach the legs of your bed to make it higher, you can create a lot more space for storage.
You can find bed risers in various styles and at multiple heights, so you will be able to easily find ones to suit your bed and your requirements.
Sometimes, all it takes is sleeping a few inches higher to create extra storage square footage.
Put Up Shelves
If your home literally does not have room for all your belongings, you can always put stuff you do not immediately need to use into a storage facility. You can find a self storage unit in Seattle, London, Sydney, or wherever your locality may be.
But when it comes to organising your home to create more storage space, consider shelf storage before you think about self-storage.
Putting up shelves at home can provide you with additional room for storage, but to really maximise your space, get creative. For instance, you could add shelves just below the ceiling so that your rooms still feel spacious. You could even put shelving between joists in your basement or above bedroom doors.
Use Furniture That Has Storage
If you shop around, you will be able to find lots of different types of furniture that have built-in storage.
This is a great option for most people because it ensures your home never looks cluttered but still gives you ample room to store belongings. For instance, you could buy coffee tables with storage underneath or beds that have storage in the headboards.
There is a lot of innovative furniture with storage available, so spend some time looking for suitable solutions for your home needs.
Buy Stackable Chairs
Four chairs around a table can take up a lot of space, and you will probably only need multiple chairs for dinner. So, it is a good idea to find creative ways of putting them out of the way when they are not in use.
One of the easiest ways of achieving that is to buy stackable chairs. When you do so, four chairs take up the same space as just one.
You can simply put them in a corner and unstack them when they are required.
Optimise the Backs of Doors
When you are struggling to find storage space at home, consider optimising the backs of doors.
You can utilise the space to store more than just a couple of jackets on a wire rack. For example, you could potentially use the backs of doors to hang laundry hampers or bathroom pouches that contain all of your toiletries.
Get Hanging Storage Baskets
Hanging storage baskets can be used in any home to provide extra storage space, but they look best in places that have high ceilings.
By using baskets that hang from the ceiling, you can take storage off of the floor and walls and gain more space.
You could store all kinds of items in hanging storage baskets, including children's toys, towels, and duvets, to name just a few ideas.
Comments on this guide to Organize your home with limited storage space article are welcome.
Storage
Storage Articles – selection
Rent a Storage Unit for your Business
Storage Outside your Home is Worth it
Building Articles
Residential Architecture
Comments / photos for the Organize your home with limited storage space advice page welcome