Automatic doors sliding, swing and revolving models advice, Home access tips, Property security guide
Automatic doors: sliding, swing and revolving models – guide
12 December 2022
Automatic doors come in sliding, swing and revolving models with customizable features to suit a range of applications.
Also known as an auto door these doors open automatically, typically on sensing a person approaching.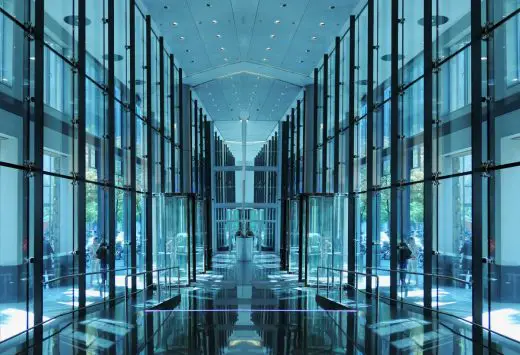 Automatic sliding, swing, revolving, security and hermetic doors provide secure access, preserve indoor climate zones and seal special areas.
A good range of customizable contactless automatic door systems improve accessibility, safety and energy consumption. Aluminium doors are the recommended type.
Fire Doors
Fire doors represent a vital part of any building. In fact, they are often lifesavers, providing safe passage to those escaping fire and acting as a strong barrier to help prevent the spread of flames.
But what are the rules and regulations you need to know about fire doors? In general, most buildings required to have a fire door will have an FD30 one.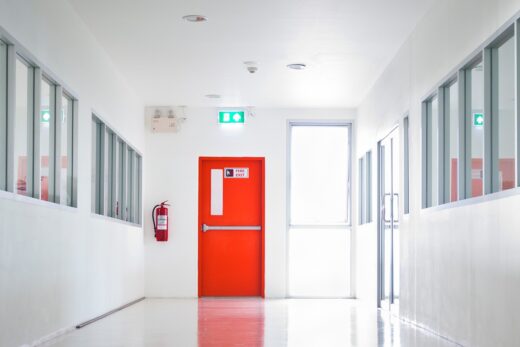 This means that the door has been tested to ensure that it can withstand damage from smoke and fire for thirty minutes. There are fire doors with higher ratings, but these are generally only used in large buildings that will take considerable time to evacuate.
Automatic Sliding Doors
Automatic sliding door installation should be carried out by professional and certified installers complying with BS 7036 / EN 16005. The products should be able to be adapted to a wide variety of commercial, industrial, and retail applications.
Automatic doors can be used for all types of businesses from small shops to buildings such as hospitals and offices. Sliding doors are one of the most popular entrance solutions.
The performance of the automatic system relies heavily on the quality of the installation work – we recommend professional installation to guarantee the best results. Installers should always conduct a survey beforehand to make sure the installation runs smoothly. This survey verifies the electric installations and the structure measurements among other installation requirements.
Automatic Swing Doors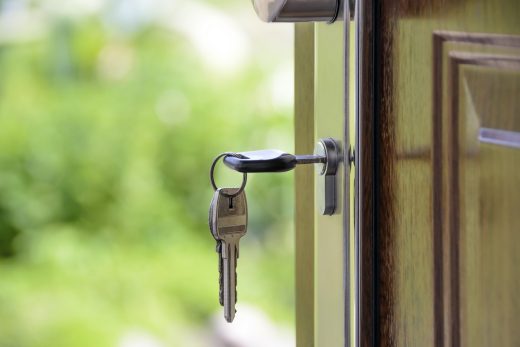 Automatic Swing Doors can be installed in both interior and exterior applications – double or single doors. This makes them ideal for integration into a wide range of environments such as high street shops, superstores, and shopping malls.
They should have a wide range of functions, with options for fully automatic operation; push and go; push pads, as well as access control.
Swing door systems should be fully compliant with EN16005 on safety and have been 100% automatically tested. Useful safety features in automatic swing doors you should look for include protection against finger entrapment and on door safety monitor to avoid accidental opening and closing.
Automatic Revolving Doors
Look for reliable and operational safety in your automatic doors. The revolving door installation requires certified and qualified personnel to thoroughly check all requirements prior to installation. They should also guarantee the installation runs smoothly with all components fitted perfectly.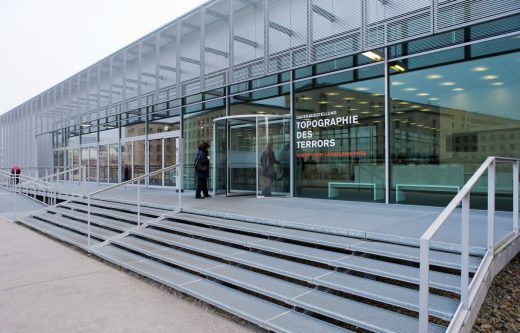 Try and source swing door systems that are fully compliant with EN16005 on safety and have been 100% automatically tested. The safety features should include instant reaction against entrapment, and vertical strips located on the fixed panels to protect the entrance area. Additional important features include an emergency stop button, and an available connection to the fire protection system.
Automatic Doors and Shopfronts design and manufacture
We recommend you source a specialist in the design and manufacturing of automatic doors and shopfronts. If you can locate strong products you can reduce energy usage, improve accessibility and enhance traffic flow to your premises. The manufacturer should also be members of ADSA (Automatic Doors Suppliers Association).
Also, try and find a company that offers both an installation service and a supply only service accessible via an online trade counter. The online trade counter should provide next day delivery for automatic door opener parts and accessories. We suggest erreka automatic doors can meet the above criteria.
Comments on this guide to sliding, swing and revolving door models article are welcome.
English Buildings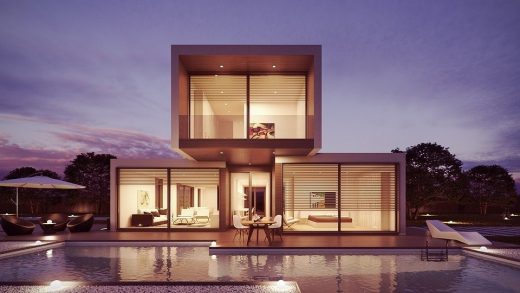 image courtesy of article provider
Windward House in Gloucestershire, Gloucestershire, Southwest England, UK
Design: Alison Brooks Architects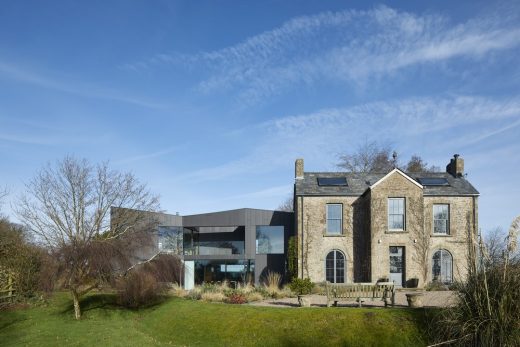 photo © Paul Riddle
Windward House, Gloucestershire
Flimwell Park, Ticehurst, Wadhurst, East Sussex, England, UK
Design: The Architecture Ensemble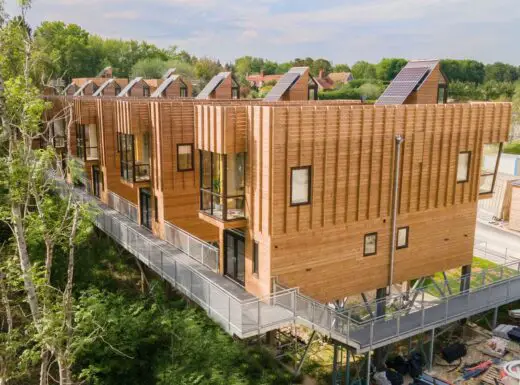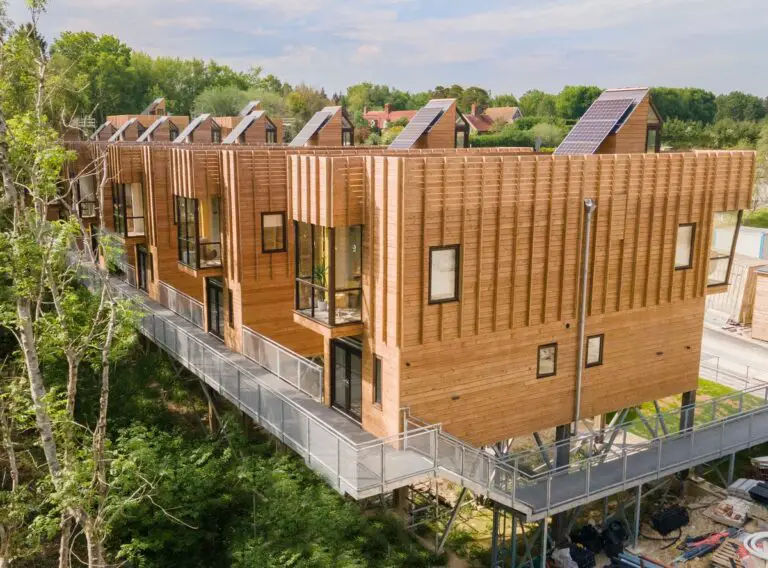 photo : The Shoot Lab
Flimwell Park
Doors
Doors Posts
Increase Security for Your Front Door
How to add special features to your internal door
How to clean internal oak doors guide
Door hardware to complement your architecture guide
Comments / photos for the Automatic doors: sliding, swing and revolving models advice page welcome.