Artistic foundry tips, Statues production, Sculptures guide, Figurines advice
The Only Artistic Foundry You Will Ever Need
3 August, 2021
At our foundry, the process of producing statues, sculptures, and figurines has been elevated from merely a job to an art form. Of all the media our artists are able to utilize effectively, none is more valued than bronze and its casting techniques.
Following a long history of bronze casting by ancient artists dating back millennia, we have taken the peak of the human ingenuity of old and paired it with modern equipment and standards. This dedication to our craft allows us to offer bronze casting and other related services to our loyal customers.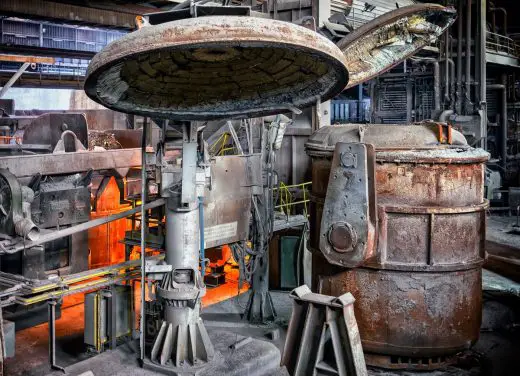 Services Offered By Our Artistic Foundry
Lost Wax Casting: This 6 millennia-old casting technique is a rich tradition we pride ourselves on upholding. The casting method allows for bronze casts much larger than would be possible if these casts had a thick center. Lost wax casting is particularly loved by our clients due to the sheer level of detail that is possible using this method
Packaging: As artists, we recognize the value and delicacy of each artwork. That is why we also offer packaging services for artworks. For small and medium-sized artworks, foam is used to pack these castings. However, if the artwork is big enough, it gets its own custom-made crate.
Maintenance and Repairs: We also offer maintenance and repair services for your existing bronze artworks. Whether it's something as simple as a re-wax to get rid of rust, or something as complex as a complete overhaul, we have got you covered
Digital Direct Casting: Traditional casting methods, though known to produce absolutely stunning sculptures, are famously labor-intensive, and this is why bronze castings themselves are so expensive. However, this changes with the use of our digital direct casting system.
With this system, we are able to reduce costs by as much as 25%. We do this by avoiding the use of a maquette and foam milling during the design process.
Bases: No artwork is complete without a base to support it. Hence, why we also offer bases for sale to our customers. These bases may be made from a number of materials, including walnut wood and black granite. These materials are available in standard sizes sturdy enough to support any sculpture
Now that you know a little bit of what we offer, here's why you should definitely using our artistic foundry for all your bronze castings.
Why Us?
Cumulatively, our team of expert artists and art educators has decades of experience dealing with lost wax techniques. This means that we are up to the challenge, no matter how daunting the tax or detailed the sculpture needs to be
Moreover, we love bronze casting, and we love putting smiles on the faces of our customers. That is why you can be certain that whatever job you give us will be done excellently.
In conclusion, bronze casting is a practice with a rich history that we have dedicated ourselves to the mastery of. We also offer services related to sculptures such as repairs and packaging. Contact us today, and we'll make your art dreams come true.
Comments on this guide to the only artistic foundry you will ever need article are welcome.
Building Articles
Comments / photos for the Artistic foundry guide page welcome