Architectural masterpiece for luxurious modern living, Furnishing style advice, Building decor tips
Architectural Masterpiece For Luxurious Modern Living
July 21, 2022
A house's luxurious vibe doesn't depend on how well it has been constructed. A luxurious home makes its inhabitants feel spoiled with all its amenities. It can be tech-savvy, built in a far-off location with panoramic windows that provide a beautiful view of the surroundings.
Think about it.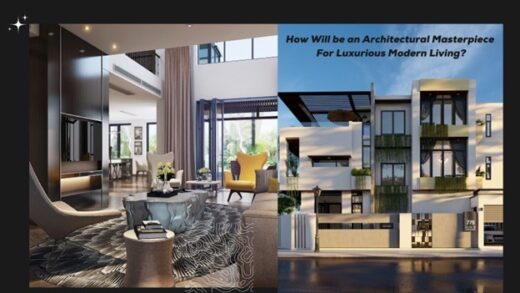 What image flashes in your mind when you think about luxurious modern living?
Saunas
Swimming pools
A home gym
Stocked kitchens
Walk-in closets
Game rooms
Home cinema
Ultimately, it depends on the owner's preferences and what amenities they want to spend on when building an architectural masterpiece.
However, we will discuss a few attributes of a modern living home below.
Attributes of a Luxurious Modern Home
What is the first thing that makes an impression on you when you step into a house? For us, it's the tiles for sure.
Tiles are the very first thing we lay our eyes on. So, for us, it is of the utmost importance that you invest in suitable tiles from a sought-aftertile store.
Just like tiles play an essential part in creating the ultimate modern vibe of your home, there are a few other aspects that are just as important to keep in mind.
Let's see what makes a standard house a genuinely luxurious modern living home.
Grand Entryway
A home would never give out the modern vibe until it has a grand entryway. You can always look around at some of the finest architectural masterpieces.
You will notice how the entryway features a grand two-story staircase with an open floor. The grandeur and opulence of a modern home depict in these details.
Open Kitchen
Gone are the days when people used to cook behind closed doors. In all modern homes, open kitchens play a considerable part. They look classy and elegant with a kitchen aisle, some bar stools, and a tiled kitchen backsplash.
The kitchen is the heart of the home. And for modern living, you need to pay attention to the most delicate details. EvenForbes has clarified that you need a commercial-grade kitchen with all the appliances for luxury living.
The features of a stellar kitchen may include:
A walk-in pantry
Warming drawers
A double door fridge, and
High-quality kitchen appliances
Stellar Color Pallet
We have seen neutral color pallets in our homes for the longest time. They do make the space look more bright and open. But, neutral colors minimize aesthetics and limit your options.
Colors like bright red, bottle green, violet, or royal blue bring magnificence to your home. You can add more details by playing around with your furniture and making it look cozier.
However, keep in mind that if you're going for a vibrant color pallet, you should maintain contrasting colors throughout your home.
Create a theme and keep your color pallet coherent. This way, transitioning from one room to another won't be out of the blue.
You can always explore different architectural styles to understand your options and how you can further explore your ideas.
Play Around with Lights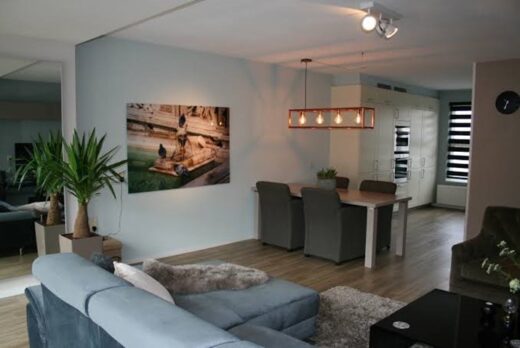 Another essential attribute of modern living is how well you have lit your home. Lighting plays a massive role in illuminating your home, so be clever.
Hang modern chandeliers in your dining and living space to make a statement.
If you have art hanging on your walls, use accent lights to focus more on the details.
Use floor and hanging lights in the corner of your rooms and doorways for a more aesthetic appeal.
Opting for different light shades can also lift your mood in an instant.
Use a different combination of lighting while keeping the color pallet of your room in mind. For instance, yellow light lights give a warm and cozy vibe in a royal blue room.
Stellar Bedroom and Dressing Room
A cozy bedroom with the latest tech features, grand furniture, and a stunning dressing room can be the quality of your modern home.
Your bedroom must possess ample space, a king-size bed, and plenty of room for a small seating area. You can constantly personalize it according to your taste but leave enough for you to breathe in.
Also, you can use an automation system for temperature control, lighting, and security for a modern vibe.
As far as the dressing room is concerned, spare as much space as possible. Your need for more wardrobes, shoes, and bag space will only grow.
So, build walk-in closets and showcases for your accessories, and don't forget the dresser. You can always have it customized how you like.
Modern Bathrooms
To live a luxurious life, you must invest in a sumptuous bathroom. Do you like spas? Why don't you get one in your bathroom?
Apart from the finest sanitary and luxury flooring, you can think about these:
A radiating heat floor
A walk-in shower
Head-to-toe shower jets
A soaker bathtub
Towel warmers
With this sort of bathroom, you will not have to go to a spa on the weekend to relieve stress. You can do it every day by soaking in the heat once the day is over.
Home Cinema & Gaming Room
People have begun reviving home theater rooms because, after all, what speaks luxury more than your movie room. Modern homeowners are even taking this further by installing amenities like:
A luxury sports bar
Indoor pool
Indoor courts, and whatnot.
You can also make the cinema hall look more opulent and customized by installing a bar, recliners for comfort, and a small food court.
Final Thoughts
So, this is how an architectural masterpiece for luxurious modern living will be. Thank you for sticking around till the very end.
Remember that your perspective on modern living and luxury will differ from others. We all have our own choices when it comes to interior and lifestyle.
Something that might be a vital amenity to us may not matter to you. So, it depends on your style, preferences, and budget.
Hopefully, this article has enlightened you on what basic amenities all modern homes should have. If there is something you'd like to add to this conversation, do leave us with your feedback below.
Comments on this Architectural Masterpiece For Luxurious Modern Living article are welcome.
Houses
Contemporary Property Articles – architectural selection below:
Ghyll House, Sussex, England
Design: Strom Architects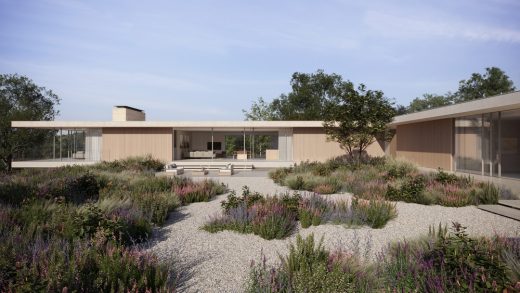 image : LB Visualisation
Ghyll House, East Sussex Property
Sea Breeze, Camber Sands beach, England
Design: RX Architects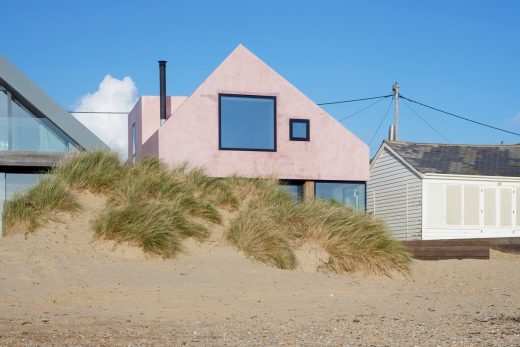 photo : Richard Chivers
Sea Breeze on Camber Sands beach, East Sussex
Buildings
Property and Furniture Posts
Ideas on What to Put On a Coffee Table
Contemporary Interiors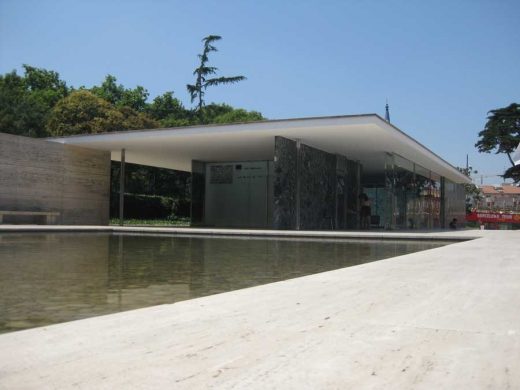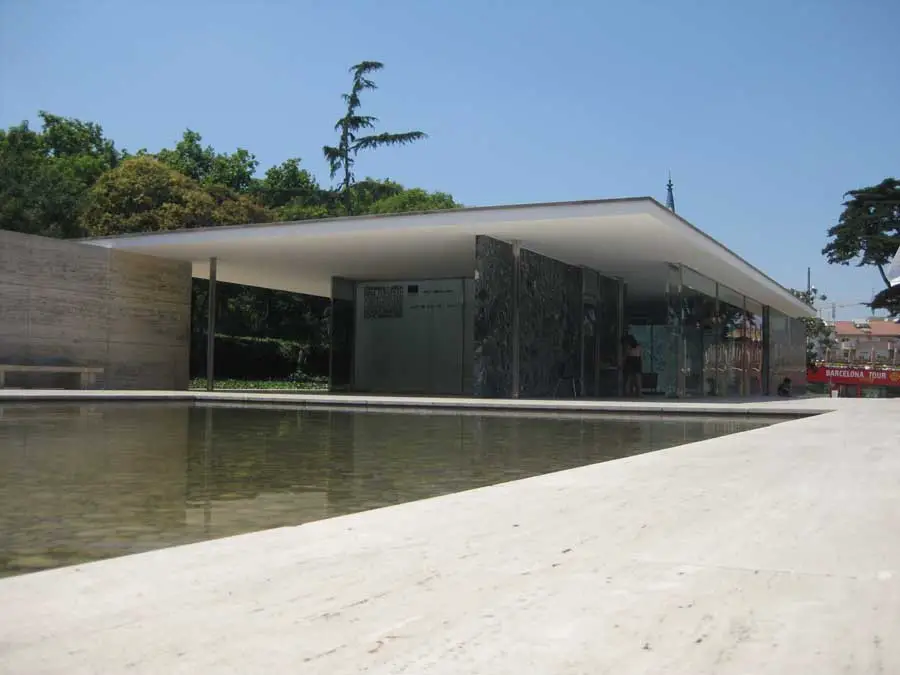 photo © Adrian Welch
Comments / photos for the Architectural Masterpiece For Luxurious Modern Living page welcome