All you need to know about wall wood panels guide, Building wooden slat panels, Property hardwood advice
All You Need To Know About Wall Wood Panels
3 Sep 2021
Are you seeking the ideal wooden slat wall panel that is both useful and pleasant to the eye? If you are, you should begin your search on the internet to examine the vast array of options accessible to you. You may quickly locate wood wall panels to fit your demands if you prefer classic patterns. Wooden slat panels are trendy in modern interior design since they are simple to clean, mix in well with the surroundings, and provide a genuine sense of naturalness to the space. If you are on the fence about getting one, keep reading.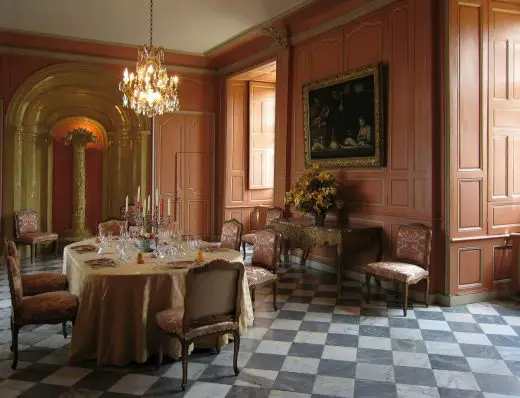 Benefits of Wood wall Paneling
First and foremost, be aware of the benefits of wood wall panels. One of the benefits is that you can use design to express yourself. If you're looking for a deeper, more distinctive color that creates a bold yet beautiful statement in your house, check out the alternatives offered from Woodupp, one of the most well-known online wood wall panel stores.
A wooden slat panel may also be used in a variety of ways. It may use it to divide vast open spaces in your home or workplace, or it can stand alone in large rooms. It is a fantastic ornamental piece to put over a console table or in front of a fireplace to add a little more warmth without overwhelming the space.
Keep in mind that not all slats are made equal when selecting a slat panel for your wall. Instead of metal, some hardwood wall panel panels are strengthened with fiberglass. Wooden slat panels are less prone to break or splinter because of this.
Another advantage of using wooden slat panels is that they require very little upkeep. Wood does not need to be sanded or polished daily. This is wonderful news for anyone in need of a slat panel who doesn't want to spend hours on it. It may also be used for interior walls due to its ease of moulding.
Drawbacks of wood wall panel
Purchasing a wooden slat wall panel, however, has certain drawbacks. Installing a wooden panel might take a long time and effort. If you are not too handy, you might want to pay someone to perform the work for you. Another disadvantage of timber seawalls is their weight. If you wish to place your Slat wall against a thin wall, this may not be an issue, but you will almost certainly need to purchase additional supports if you need to put it against a thicker wall.
Composite wood wall panels
Composite wood wall panels are also available if you prefer something more substantial than plastic-backed wood wall panels. These are made of a polymer composite and are less likely to break than wood. Wooden panels made of composite materials are also available from some manufacturers.
They are less costly, but they still give the same level of durability. They come in a range of hues as well. A wood wall panel may be used to complement nearly any interior design scheme. A single wood wall panel is excellent if you like to keep things simple. This wood wall panel is also relatively affordable, making it ideal for those on a limited budget. If you have a more extensive interior budget, you might want to explore installing two or more wood panels. This allows you to divide vast open spaces and create a feeling of distance or even crisscrossing without adding much weight or mass.
Why choose wood wall panels?
Wood wall panels made of wood are highly adaptable. They may be found in most home improvement or hardware stores and are intended to accomplish various tasks. They are also available in your neighborhood home improvement or department shop. Whatever you pick, a wood wall panel is a great addition to nearly any house.
The major benefit of choosing a wooden slat wall panel is that it will not need to be updated as frequently. Unlike vinyl or fiberglass panels, wood is a natural substance that can endure prolonged exposure to the elements. It could resist moisture. Your panels will last for years if you do this. If you are willing to pay a little more money, you can get termite-resistant wood wall panel wall panels.
Expert tips on Maintaining wood wall panel
Regularly dust the wall panels with a feather duster or a dry, lint-free cloth. It can also be vacuumed once or twice a week.
Make sure the paneled walls aren't in direct sunlight. Exposure to sunshine can cause fabric, printed paper, and laminate to fade.
Install thick day curtains or shades if the room receives a lot of direct sunlight.
Splatters and spills should be cleaned up with a soft cloth and mild soapy water as soon as possible; don't let the stain sit for too long.
Do not leave alkali-based cleaning solutions or heavy-duty solvents on wood panels for an extended period. To remove dirt and examine joints, metal wall panels should be inspected once a year.
A wooden slat wall panel may be the best option if you have a substantial wall to hang on. When shopping for Slat wall panels, keep in mind that not all of them are created equal. You must not make your decision solely based on price. After all, there's nothing wrong with splurging a little on high-quality items. When it comes to a result, though, you often get what you pay for, so it pays to search around for the greatest deals.
Comments on this guide to all you need to know about wall wood panels article are welcome.
Wooded Building Products
Wood Architectural Designs
Everything you need to get started with Woodworking
Why wood pavers are the next big thing
Building Articles
Residential Architecture
Comments / photos for the All you need to know about wall wood panels advice page welcome