Designing a gender wellness retreat at home Guide, Healthy Property, Building Design Help
Designing a Gender Wellness Retreat at Home
3 May 2021
According to a 2014 ABC News report, there are at least 58 different genders so far. Meanwhile, most homes are still designed and decorated in the same basic way that they've always been. But since our surroundings play such a tremendous role in our mental health, it makes sense to re-examine common architectural norms and decoration concepts.
For most people, it's difficult to establish a healthy mentality when experiencing gender dysphoria or the symptoms thereof. Sitting around in a home that serves as a constant reminder can be detrimental in countless ways. So, it's important to start designing homes with gender fluidity in mind.
In fact, that's why so many architecture companies are now building wellness retreats. These projects are transforming the way people cope with various mental health conditions, including social anxiety, clinical depression, and gender dysphoria. However, folks can't always travel when they're feeling uneasy. Thus, creating a gender wellness retreat at home is both smarter and easier.
What is a gender wellness retreat?
A gender wellness retreat is a space inside your home that helps encourage the expression of your unique gender identity. It's a spot that delivers peace and promotes mindfulness through stimulating decorations, convenient architecture, and inspiring designs. Instead of being a simple place to eat, sleep, and live, these zones become havens for mental health and self-development. They also share the following three features:
Visual reminders of your ideal gender identity
Supplies for your transition
Support and structure for your struggle
Effective and relaxing gender wellness retreats aren't difficult to make, especially if you work with an expert interior designer or a team of talented architects. So, learn how to incorporate your special gender identity into a beautiful home design by getting to know yourself better.
To find more information on how to identify your gender for better mental health at home, visit https://www.mind-diagnostics.org/gender-dysphoria-test.
How to incorporate gender identity into your home design
Create an effective mental health wellness retreat for gender dysphoria in your home while maintaining a foundation of sound engineering and inspiring interior design. Do so by identifying your triggers before rethinking your home's purpose. It won't help to change everything you see because the only things that need changed are the things that make you feel uneasy about your gender fluidity.
Get started by consulting a mental health professional to discuss the various gender stereotypes that could have permeated your place. Then follow these three easy steps to develop a design that makes your house feel more like home:
Step One: Think about how your lifestyle affects your everyday behaviors.
As someone who is transitioning or who has already transitioned from one gender to another, you may have picked up some new behaviors. Those new habits could alter the way you think, act, feel, or perform everyday duties. As such, your home's layout may no longer be conducive with your identity. So, think about what that means and then look around your house for clues from the past.
Step Two: Consider the power of placement and color.
Understanding the basic principles of Feng Shui can help you create a more effective mental health retreat whether you're doing it to support a new gender identity or just wanting an upgrade. In fact, the shape, position, and color of your surroundings can play a significant role in how you feel inside. So, consider the way you'd like your home to look and then make sure that's conducive with a positive, personalized mindset. Work with a pro if you need some help.
Step Three: Create convenient features to express your gender norms.
Choose architectural elements and design features that help you express your gender identity. Use organization techniques, life hacks, and modern engineering to accentuate your unique personality. Study what others in your gender group are doing to their homes for some inspiration. Then, create your own convenient zone(s) to begin enjoying life as your new self. If all else fails, pick a small spot in your house to create a cozy corner.
Gender is something that each person must define for themselves. And since home is for self-expression, not first impression, it makes sense to start designing and decorating for who you really are. So, forget about the stereotypes, traditions, and expectations. This is your opportunity to live the way you see fit in an at-home retreat that's designed around gender wellness.
Designing a Gender Wellness Retreat at Home – Putting it all together
Designing for your gender has never been easier thanks to new innovations in engineering and architecture. Meanwhile, studies on gender dysphoria have led to a new understanding of the link between mental health and home environs. Putting all things together means creating a gender wellness retreat inside your house, even if it's only a tiny corner that's made just for you.
Comments on this Designing a gender wellness retreat at home article are welcome.
Marie Miguel Biography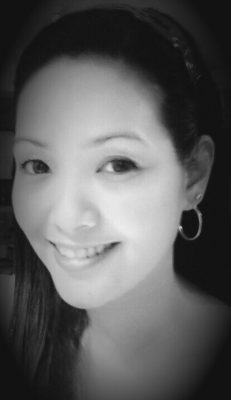 Marie Miguel has been a writing and research expert for nearly a decade, covering a variety of health- related topics. Currently, she is contributing to the expansion and growth of a free online mental health resource with Mind-Diagnostics.org. With an interest and dedication to addressing stigmas associated with mental health, she continues to specifically target subjects related to anxiety and depression.
Wellness
Wellness Posts
A house can support emotional wellness + mental health
5 Ways You Can Achieve Mental Wellness
4 wellness business concepts to check out
Building Articles
Residential Architecture
4 wellness business concepts to check out
Comments / photos for the Designing a gender wellness retreat at home page welcome