Value of Home Security Companies Advice, global shutdown Property Guide
8 Garage Man Cave Room Design Ideas
4 May 2020
Ever wanted a man cave where you can invite your friends and not be bothered by your kids or your wife? Now is your chance because, here, you'll finally have an idea on how to design your empty garage into a man cave that is purely your own.
There are so many things you can do to a man cave and it's sometimes hard to start this little project. While it can be a bit overwhelming at first, the ideas you will find here will help you pick some concepts that you love and not love. For example, when it comes to lighting ideas alone, there is so much choice out there online for man cave signs, where you can see the choice on websites like Neon Mama and many more. Once you know what you want your garage man cave to look like, it's a lot easier to make the actual pad. What are you waiting for?
8 Garage Man Cave Room Ideas
Take inspiration from these 8 garage man cave room designs.
1.  Auto Gallery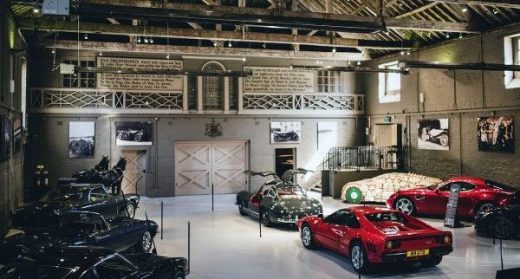 Got a love for cars? Convert your garage into an auto gallery that showcases your cars, from vintage to modern. Make the space as clean as possible with cars beautifully lined on each side. If you want, you can place the cars you want to display right in the middle of the room.
To make it look even more like a gallery, place high beams of light that will complement your cars. Choose warm and bright lights and add a few frames on the walls. That way, the room doesn't entirely look like a parking area. You could get rid of your car quickly online.
2.  Sports Arena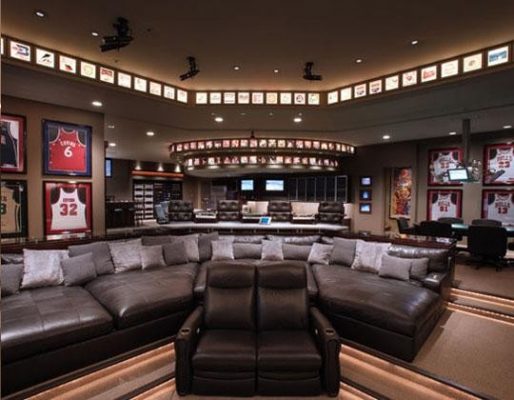 It comes as no surprise that men love sports. They love it so much that they collect so many memorabilia of their sports idols. If you have idols yourself, you can convert your garage into a sports hood with frames of your idols' jerseys and sports equipment.
Take a look at this man cave that has frames of jerseys lining the walls. You can also add a mini home theater where you can watch the games with your friends and family.
To set up an ideal sports man cave you can also add a minibar with different drinks and even cigars for thirsty and relaxed evenings. Cigars make great pairings with beverages, hence it's better to have various types. For example, Davidoff cigars such as Davidoff Aniversario – Double R might be ideal with whiskey and cognac. For beer evenings, there are Montecristo No 4 or  Cohiba Magicos Maduros 5. WIth Rum and Vodka you can have Hoyo de Monterrey Grand Epicure el 2013 or  Partagas Coronas Gordas Anejados. The choice is huge and you can place various kinds so that anyone can have a matching one.
3.  Nostalgia Galore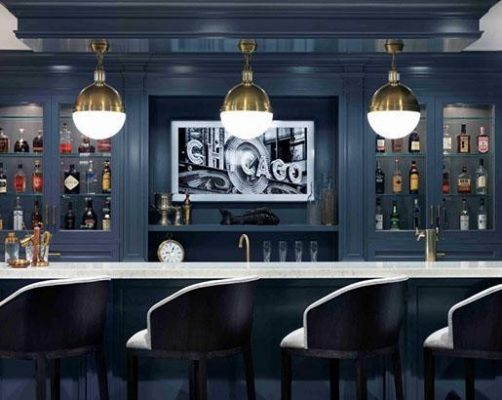 Take a trip down memory lane every time you visit your garage. This man cave combines sleek and nostalgia with themed lights, chairs, and a matching photo frame in the middle of the room.
When you're creating a themed room, always remember to think about all the small details. It's not merely placing a huge frame of the theme you want. Instead, choose your fixtures wisely because they make or break the room's theme.
4.  Game Room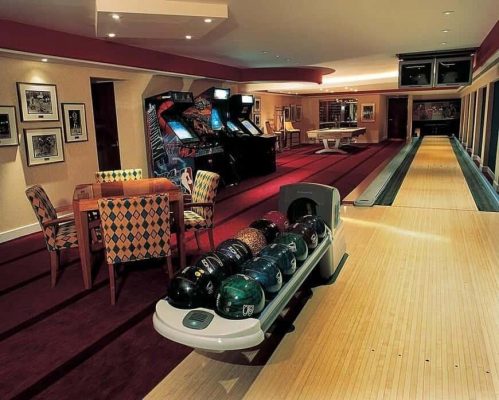 Feeling a little competitive? Unleash the inner winner within you by playing a game with your friends and family with this game-room inspired man cave. You can add a bowling alley, an arcade, and even a ping pong table. Who needs to go to the arcade if you have your own at home anyway?
To complete your game room den, line the arcades on one side of the room while you place the bowling alley on the other. Add some screens to show the scores, too!
5.  Industrial Den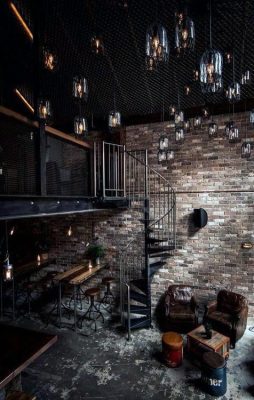 What makes the industrial design appealing is the color combination and the simplicity of it all. Who knew that different shades of gray can become so sophisticated?
This man cave shows that the industrial design gives a natural charm to a room. Because of its colors and no-fuss look, it turns a man cave into a cool and hip spot to hang out in. To add a little more sophistication, add bricks to a wall and a matching spotlight.
6.  Rustic Appeal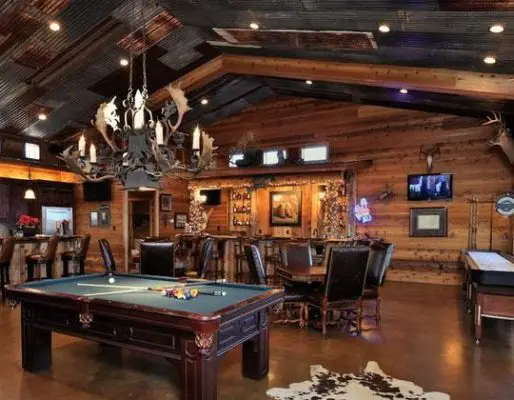 Rustic designs have never lost their charm because of the natural feel they give to a room. A simple wooden wall makes a room feel extra cozy and warm which is all anyone wants during the winter. Convert your garage into a man cave that your whole family can enjoy. You can even add a matching antler-inspired chandelier for that extra rustic feel.
7.  White Out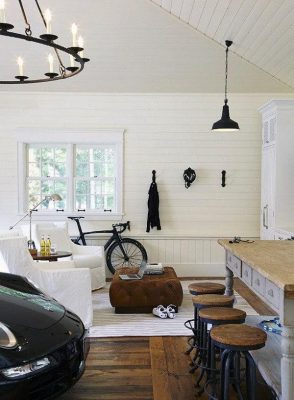 Who says a room has to be dark for it to be a man cave? Clearly, this garage says otherwise. Want something light and airy? Paint your walls white and make sure you have a wonderful window beside it. This cool and breezy look will be perfect for the relaxation you need from the stress at home or work.
8.  Wine Cellar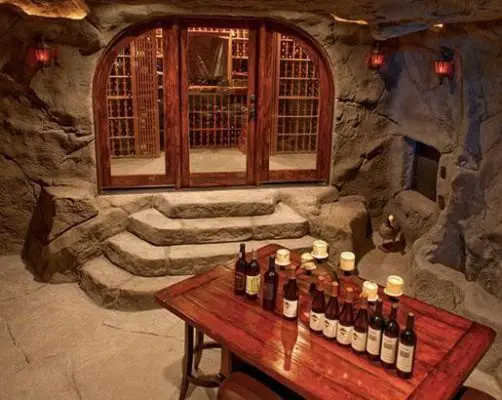 Love wine? Convert your garage into your very own wine cellar complete with chilled rooms and stone walls. You can have a table set up here so you can give your friends a simple wine-tasting event for them to enjoy. If you prefer to have wine alone, this wine cellar design is a good sanctuary for you and your thoughts.
8 garage man cave room design ideas – Wrapping Up
If you are looking for your next summer project, now is the time to finally convert that empty garage into a man cave you will enjoy. Choose from these ideas to help you figure out how to make this room a haven for your interests and hobbies. To complete any of these rooms, you can hang a TV and protect it from dust with our TV cover very own wine cellar.
Comments on this guide to 8 Garage Man Cave Room Design Ideas article are welcome.
Home Improvement
Home Improvement Posts
Top 10 innovative living room decorating ideas
Easy contemporary living room decor enhancement ideas
Warm Up Your Living Room With These Decorating Tips
Residential Property Articles
Comments / photos for the 8 Garage Man Cave Room Design Ideas Guide page welcome