Summer Home Improvements Tips, Property Refurb Advice, House Renewal Ideas
Summer Home Improvements
9 June 2020
Are you planning some improvements around the home? Summer can be the ideal season to tackle certain jobs.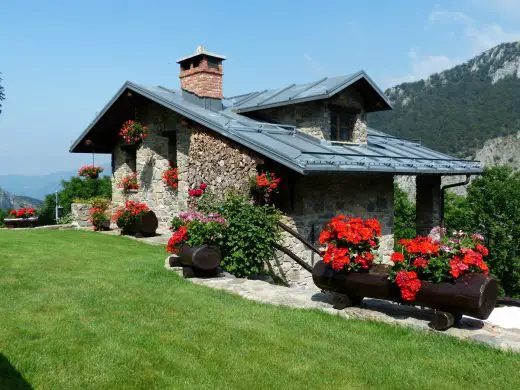 Summer Home Improvements Help Guide
Knowing why you're updating your house can be a good starting point. If you're thinking of putting your house on the market, for instance, you may find that you need to enhance your home as much as possible. This is because summer is usually a quiet time of year when potential buyers are on holiday. Or maybe you've been waiting until the clearer weather to update your home?
Whatever the reasons for planning renovations, now is a good time to maximise the opportunities that lie ahead by creating a summer home improvements to-do list. Not sure where to start? Here are some ideas to help you prioritise the key projects.
Tidy up the garden
If you've been neglecting your garden in the winter months, you're not alone. Now that summer's here, you can make up for it by taking the time to tidy things up.
As well as mowing the lawn and doing some weeding, you could plan out how you want the garden to look. Whether you want to add some new plants, or you'd like to invest in a vegetable patch and start growing your own, the warmer weather is when plants flower, making everything look beautifully colourful.
Update your windows
Older windows can be where you lose a lot of heat in the winter months, especially if you have single-glazing. If you spent the cooler season adding draught excluders and heavy curtains but it made no difference, it could be time to replace them while the weather's dry.
To do this, you'll need to get some quotes. The prices you're given will depend on what you want and how many windows are being updated, so you'll need to plan your budget accordingly.
Add a lick of paint
A new season is perfect for adding fresh colours to your home. While painting the interior of your house is something that can be done at any point in the year, the undercoat is more likely to dry quickly in the warm summer weather. This saves you having to pop the heating on to speed the process up.
Fix the roof
Did the winter storms loosen your roof tiles? Now the weather's more settled, this is when you need to think about replacing shingles and fixing any leaks.
As well as being easier to fix while the weather's clear, a few consistently warm summer days will mean that any repairs are more likely to have time to settle. Trying to do a similar job in the winter means that weather damage can cause tiles to loosen again.
Comments on this Summer Home Improvements article are welcome.
Home Improvement Articles
Home Improvement Designs
Planning to remodel your entire home
How to make your property look stunning for buyers
6 Home Improvements That Can Improve Your Health
Renovate Your Home Through Loan
Residential Property Articles
Comments / photos for the Summer Home Improvements page welcome