7 online courses in Interior design tips, Home drinks guide, Online bar advice
7 online courses in Interior design
17 May 2021
Are you a design enthusiast? Do you see yourself constantly admiring pictures of home décor on Pinterest and other platforms? Many design courses are available online that can be accessed very easily. The way we work has completely changed due to the pandemic, and we have to makeshift office spaces within our bedrooms or living rooms in our homes.
Schools have online classes for kids that have again brought about different kinds of spaces conducive for them to study. The concept of virtual classrooms has now become very common to all of us and this global trend is taking over the world of design, where co-living and co-working spaces have come to be in large demand.
To meet the current requirements and meet the industry trends, many individuals are shifting careers to the design field to earn their living. Free or paid online courses are offered by many universities today to make the courses more accessible to a larger crowd. Find your niche and enrol in one of these top interior design courses.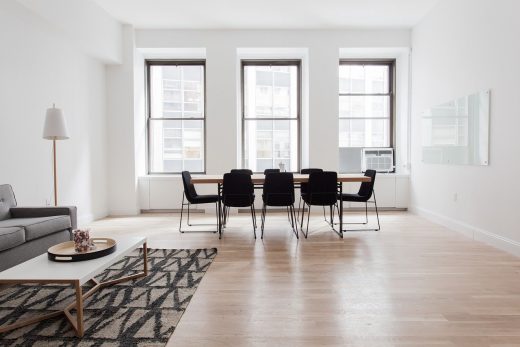 7 online courses in Interior design – global list
Home Design Institute, Paris, France.
Home Design Institute (HDI) offers courses in interior design and landscape design. Courses taught by top-rated architects and designers offer a wide range of courses via online classes. They are synchronous and offered on zoom. HDI also offers hands-on experience with practical training options.
Interior design fundamentals is a free course that touches upon the history, colour science and the study of materials. You will also gain knowledge on space planning and home interior design.
Distance real time learning is a paid course offering a total of 220 credits. Starting from the fundamentals of design, to colour and light in interior design, software skills, space planning. You will get to work on an individual or a team project to hone your skills further to complete your certificate. The duration of this professional program is 10 months.
Visit the website to know more.
A family-owned design institute founded in San Francisco, this institute offers a degree for design courses that can be obtained by attending classes entirely online. The school offers a Bachelor of Fine Arts in Interior Architecture and Design that teaches students to create beautiful spaces with creative space planning, human comfort, technological innovation, and sustainable practices. The coursework cover theoretical and practical training on design, theory, and technology. The program requires 132 credit units for undergraduate students, the course being accredited by the Council for Interior design Accreditation (CIDA), an independent non-profit accrediting organization, for interior design education. The course can be taken up at your own pace in your own time.
Rocky Mountain College of Art and Design
A competitive online interior design course brings to you endless opportunities in the field of design. You can grow your career with a Bachelor's degree offering a variety of disciples in design. The virtual learning and management tools make it simple to acquire knowledge with strong technical skills. The course offers lighting design, space planning, interior materials and systems, Computer-Aided Design, Environmental and human behaviour, and Construction Documents and contracts. With the emphasis on Green design specialty, LEED project consultants, residential and retail design, and career options, you can explore to brighten up the living spaces.
Savannah College of Art and Design
Savannah College of Art and Design offered three different courses in interior design that are available online. B.F.A in Interior Design, M.A in Interior Design, and M.F.A in Interior Design. The courses start from the basics of drawing the form and space in 2D and 3D using various media. They conjointly provide a Master of Arts in Interior style that needs 45 credit hours, and their terminal degree is that the MFA in Interior style, which incorporates 90 credit hours, and has the impact of credentialing graduates to show at the collegial level. The program emphasizes critical thinking skills in collaboration with teams, improving communication skills, and the main idea of designing beautiful spaces.
New York School of Interior Design
The specialty of NYSID is that it offers a Self-Paced course and Real-Time course. The self-paced course awards the students with the Basic Interior Design certificate. It has pre-recorded video lectures and assigns weekly assignments. The Real-time course on the other hand is conducted synchronously with the instructor and other classmates via video conferencing for real-time discussions. NYSID also provides study abroad options for Interior design. Click the above link to find out more.
A course is successful when you have the flexibility to choose when and how to study. This specially curated diploma course provides access to videos from master designers from the interior design industry. The technical and practical skills necessary for translating creative ideas into reality are brought out from every student enrolled here. The course consists of 12 comprehensive modules with corresponding assignments. With the foundation course, the designers have the opportunity to purchase Advanced modules that are specially formulated to challenge the students to achieve more.
Recognized worldwide and fully accredited online interior design courses are offered by NDA, with campuses available in UK and Dubai. Diploma, flexible, fast track courses, Online Bachelor courses, short-term courses, and software courses necessary for Interior design are taught here. You can specialize in one of six specialist design subjects with NDA that opens out a lot of opportunities. The advantage of NDA is that it provides Progression Scholarships for its students.
Comments on this guide to 7 online courses in Interior design help article are welcome.
Interior Design
Interior Design Posts
Use of Tapestries in Interior Design
Innovative interior features of modern homes
Building Articles
Residential Architecture
Comments / photos for the 7 online courses in Interior design advice page welcome