7 Most Incredible Bingo Halls Buildings, Global Gaming Property Design, International Architecture
7 Most Incredible Buildings turned into Bingo Halls
29 Jan 2020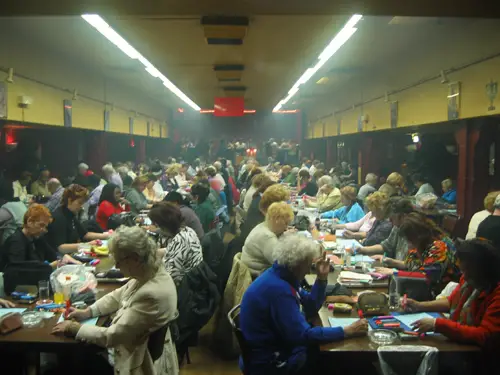 photo by kees jonker – originally posted to Flickr as bingo, CC BY 2.0, https://commons.wikimedia.org/w/index.php?curid=3948042
Online bingo sites everywhere are posing a huge threat to traditional bingo halls. In fact, some of the game's most majestic gaming halls have already shut down or reinvented to capture the selfie generation.
Others are merging with other businesses or resizing to reduce losses. However, there are still slightly over 400 bingo halls in the UK with no plans of shutting down. Here's a list of some of them, especially those whose buildings had been erected for purposes other than bingo halls.
7 Most Incredible Buildings converted to Bingo Halls
Mecca Bingo Hackney
Located along Hackney road in London, Mecca Bingo is a reasonably large hall from one of the best bingo companies in the UK. It used to be a cinema spot before it turned into a bingo shop. Now it also hosts several bars and restaurants to entertain guests. Drinks and beverages are pretty cheap, usually costing as little as £2 for a pint.
Bingo games cost between £3 and £20 depending on the time of the day and the day of the week. Saturday, for example, is a busy day for the establishment and games tend to be pricier. By comparison, games are cheapest on the afternoons of weekdays.
Back to the piece of architecture, Mecca bingo is the creation of famed British architect Andrew Mather. It first opened in 1939 as one of twelve theaters in London back then. After the decline of cinemas late in the last centuries, Mecca Bingo purchased the building and turned it into the popular bingo hall it is today.
The Apollo Bingo Club in Rhyl, Wales
Having renovated in 2016, Apollo bingo is now more stylish than ever before. It also includes electronic bingo cards these days but they are more expensive than paper cards. That being said, Apollo Rhyl is a large establishment with bingo sessions each day.
Similar to Mecca bingo Hackney, games start at £3. However, you'll rarely find cards that exceed £10 in price. That makes it a great place to manage your bankroll, at least if you won't get tempted to try out foods and beverages located in the same building.
Construction wise, Apollo Rhyl started as an Odeon Cinema opened in 1937. It then changed its management and was renamed into the Astra Cinema. It shut down operations in 1995 before Apollo purchase and turned it into a stylish bingo hall.
Gala (Buzz) Bingo in Surrey Quays
Now going by the name Buzz bingo, Gala bingo first opened in 1998 as a modern shopping center that also included a bingo hall. It's located in Teredo street Surrey Quays and neighbor's dozens of restaurants, bars and large parking spaces.
It's one of the most popular shopping spots in East London, and its bingo hall is frequently working with locals to raise money for charities or to nurture talent in the youth.
Gala bingo regularly ranks amongst the top five bingo halls in the UK, so it's just it majestic building that makes it interesting. It's an inviting hall with people from all backgrounds. The company's employees are warm and professional and food in nearby restaurants is cheap and games cost £2 to £5 per session.
Receive more information on www.bestbingosite.co.uk, a reputable site that compares the best bingo sites UK. Find out how Gala (now Buzz bingo) compares to some of the best online bingo platforms in the UK. Also, discover how to land bingo bonuses, some that come with no wagering requirements.
BJs Bingo Club in Birmingham
BJ's bingo club in Birmingham has one of the best looking interiors you'll find in the UK. It looks elegant with its purple lights and stylish tables arranged in an orderly manner. Similar to many bingo halls, BJ's features restaurants and bars where you and lunch and dine any day of the week.
BJ's Bingo Birmingham works like all its sister halls throughout the UK. Games start at £1 and there's a daily national jackpot in which the winner walks away with £50,000. You can choose either paper or electronic bingo devices. The latter allows you to play more entries and eliminates the stress of missing out on numbers as they are being announced.
Mecca Mayfair in Leeds
Mecca Mayfair Leeds is a fantastic bingo hall designed to seat 800 players. That's not surprising considering the large building that's now a bingo hall was once an entertainment spot. It's a beautiful establishment both on the interiors and exteriors. It' also an affordable place where sessions into bingo games cost between £3 and £10.
Similar to many bingo establishments, sessions open around 11 am and run until late in the evening. There are cafes and bars where you can buy food and beverages. There are games almost every couple of hours although their prices vary depending on when you visit. Again, you have the option for using paper or electronic cards.
Shipley's Bingo, Redditch
Last year, bingo fans in Redditch made their anger known after it was announced the local government was planning to turn the establishment into a storage facility. The independent bingo facility has been in operation for close to decades, housed by a building established more than seven decades ago.
Although Shipley is one of a few bingo halls not operated by national corporations, it's a fairly large casino. It's visually impressive on the interiors and can accommodate more than 300 players. The facility opens as early as 10.30 in the morning and closes late in 11.00 in the evening.
Club 3000 in Manchester
Club 3000 is a highly popular bingo chain, so it's not surprising they have one of the best-looking halls in Britain. Located in Middleton, the club is the second bingo hall by the same company in Manchester. The second one is located within Old Trafford.
The Middleton club is a large majestic piece of art that houses hundreds of players. It's elegantly designed both on the interior and exteriors. What's more, the club house more than bingo. You can play a few slot machines and other electronic gaming machines. Either way, you are bound to have a lot of fun at the club.
Comments on the 7 Most Incredible Buildings turned into Bingo Halls article are welcome.
Bingo Halls
Bingo Hall Buildings Articles
Traditional Bingo Hall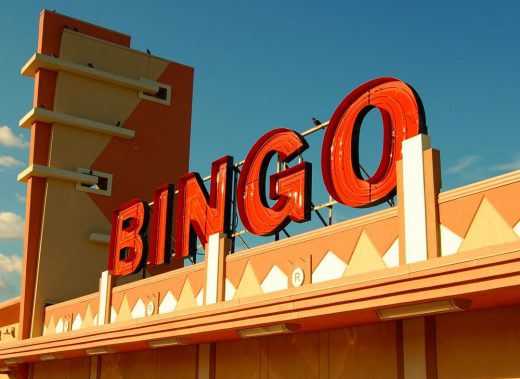 photo by Chitrapa – Own work, CC BY-SA 3.0, https://commons.wikimedia.org/w/index.php?curid=16467110
Why companies are moving from bingo halls
Building Articles
Kent Architecture, south England
Comments / photos for the 7 Most Incredible Buildings turned into Bingo Halls page welcome