7 Greatest Advantages of Smart-Home Automation Guide, House Technology Advice, Tech Help
7 Greatest Advantages of Smart-Home Automation
7 Dec 2020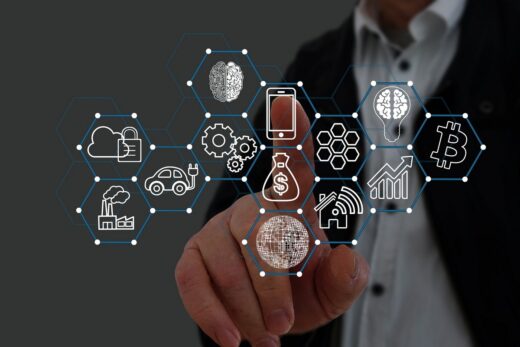 Technological advancements are making an irreversible change in our everyday lives, and given the newest innovations in home-automation devices, technology has paved the way for another revolution in home architecture and design. This technology is proving that nothing is really impossible as it allows you to carry your home's functions on your smartphone wherever you go. Better still, it connects your home devices, systems, and appliances into one network, allowing you to control their functionality from a single interface over the internet.
Before you think that home automation is for the rich or a show-off, technology is slowly taking all of us there. Manufacturers of home devices such as television and refrigerators are taking that route in designing items that will call for the use of smart-home automation. Besides that, here are 7 advantages of smart-home automation that will have you join the wagon.
7 Greatest Advantages of Smart Home Automation Guide
It is easier to use than you think
Smart-home automation might appear like a complex technology to comprehend. It can be easy to shy off from it just from thinking about how complicated it can be operating all the devices from a smartphone. Surprisingly, the capability to control everything from one app makes it very simple to use. You only have to learn to use that one app on your smartphone or tablet and get started on using this technology.
In addition, smart-home automation allows easy integration of new devices. Of course, technology is advancing, and new devices are being invented. When the time comes to replace the old ones with a new suite of devices, seamless integration simplifies your work.
It allows efficient use of energy
Energy costs constitute a huge percentage of the total home expenses in an average family. Smart-home automation can help your home be more energy-efficient. For instance, if you are the type that forgets to switch off the lights or other electronics when not in use, you can check from the app and switch them off from wherever you are. You can also program the lights to turn off automatically when you leave a room.
Perhaps the most energy-saving, a programmable digital thermostat can learn your temperature preferences to heat and cool your home according to your preferences at different times of the day. If you are looking for ways to cut down energy usage in your home,  get yourself an internet programmable thermostat.
It gives insights on your lifestyle
If you are like most people, you probably wish that you could lead a lifestyle that you desire. The problem comes when you can't tell the extent of your habits, so cutting back or adjusting becomes difficult. Thankfully, smart-home automation can let you in on these valuable insights. You can monitor how much TV you watch with a smart TV, what you cook with your smart oven, your energy usage, and much more. You can then use the data to adjust wherever necessary.
It enhances home safety
As a homeowner, your greatest desire is to provide a safe haven for you and your family. This is especially true if you have kids or elderly family members living with you. You want to ensure that they are safe even when you have left them alone at home. Smart-home automation can help you have the peace of mind that your people are safe at any given time. For instance, the fact that you can be able to switch off electronic gadgets that can easily cause a fire when left on for long is a good start. You can also be able to set the temperature down in the shower to avoid burns.
Allows home remote control
Work can sometimes take you far from home for some days. You may also opt to go for a vacation out of town. The thought of leaving your home unattended can be worrying. However, you no longer have to worry about how your home is doing while you are away with a smart-home automation system. You can control the door, lights, and every other function from a remote location. You no longer have to leave a key with your neighbor if you want him or her to feed your pet. Just a click on your home and you open the door for them.
Adds comfort level
With all the bustles and hustles of life, a place of comfort that you can escape to at the end of the day is a welcome idea. Imagine a music system that knows your music preferences and plays your music without you getting up to control it. On the other hand, lights dim off when you sleep and light up when you wake up. Additionally, a thermostat that slowly heats up the home when it's almost time for you to wake, so you wake up to a nice, warm home. Better still, a smart baby monitor that lets you soothe your baby from wherever you are.
It saves time
In this fast-paced life, time seems to be limited for all the things that we have to accomplish in a day. With smart-home technology, you can save a lot of time in a day to ensure you accomplish your tasks without much sweat. For instance, you can set your laundry in your smart washing machine and leave to attend to other things. If you decide to shop for groceries on your way from work, you don't have to go all the way home to check what you don't have. A click on your phone and your smart refrigerator shows you what is missing.
Smart home automation Conclusion
While smart-home automation can be costly to install, the benefits that come with it outdo this cost many times over. The convenience, comfort, and peace of mind you get from this is something you can't trade for anything else.
Comments on this guide to 7 Greatest Advantages of Smart-Home Automation article are welcome.
Smart Homes
Smart Homes Posts
How Smart Homes Have Changed Architecture
How growing demand for smart homes changes design
6 Smart Home Devices Compatible with Amazon Alexa
Houses
Contemporary Property Articles – architectural selection below: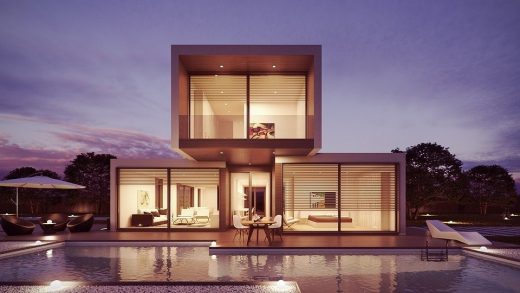 image courtesy of article provider
Comments / photos for the 7 Greatest Advantages of Smart-Home Automation Advice page welcome