Tips how to hire best mortgage broker in UK, British Online Property Advice
Tips How To Hire The Best Mortgage Broker In The UK
11 Mar 2021
If you need the best and easy mortgage application process, hire mortgage brokers in the UK. They are available to give you advice and help you get all requirements ready for a mortgage. There are some questions you must ask the mortgage broker before hiring. You should be aware of their terms of services, their commission, and payment before deciding to choose the mortgage broker.
Tips How To Hire Good UK Mortgage Broker
What does a mortgage broker do?
A mortgage broker is a professional trained to give advice and review mortgages for an individual based on their financial status. A mortgage broker also helps people go through and apply for mortgages on their behalf. Most importantly, a mortgage broker makes the mortgage application process easier. The mortgage will assist you in getting the right and perfect mortgage that suit your needs. When there is a need for paperwork, a mortgage broker also handles it for you.
Why do you need a mortgage broker?
Speed and reducing the stress are the foremost importance of hiring a mortgage broker. From searching for a mortgage lender to the application, and communication with the mortgage lenders, mortgage brokers handle all while you are excused from the stress. They are also professionals in the industry and can suggest to a novice like you the best and affordable deals.
A professional mortgage broker will have access to software that can enable them to conduct a quick search for possible mortgage lenders. This process might be hard and futile effort for you, hence the need to hire any of the mortgage brokers in the UK. You also need a mortgage broker in case something goes wrong in the future with the mortgage.
How to choose mortgage brokers in the UK
Search for a whole-of-market broker
It is very important to search for a mortgage broker who offers whole-of-market services. They know more about the of the financial institutions and their requirements. Some brokers will offer you mortgages only from specific lenders or will offer you products in their own range. Therefore, search for a broker who will recommend different deals that fit the most to your needs. It is always privilege to hire a local broker or agent. For example, if you want to purchase a property in Manchester the local mortgage broker in Manchester will suggest you the best deals available on the best prices. Additionally the broker could have connections with the building society and to have access to the new offers before the rest of the agents.
Find out about direct-only mortgages
Most mortgages are accessible through a mortgage broker but there are also direct-only mortgages. Direct-only mortgages allow you to apply for the mortgage directly from the lender without going through the mortgage broker. Nonetheless, you need to seek advice from a mortgage broker on the best direct-only mortgage deals. Some brokers may be unwilling to discuss direct-only mortgages with you, you may make inquiries elsewhere.
Vital inquiries to make from mortgage brokers in the UK
Do you offer whole-of-market services?
Can you inform me about direct-only mortgages?
What are rates and commission?
What services are included in a payment?
What time is your working duration?
Some terms common with mortgage brokers in the UK
Here are some of the terms that mortgage brokers in the UK will like to use. Some brokers might explain the terms to you but get a cue from here.
Agreement in principle (AIP)
It means a document that confirms how much a mortgage lender can lend you. The document is received from the mortgage lender.
Early repayment charges (ERCs)
It refers to the penalty payment you must pay to leave your mortgage deal before a certain point.
Standard variable rate (SVR)
The SVR is the charges collected by the mortgage lender when your initial deal period expires.
They are two types of forms that signify property ownership.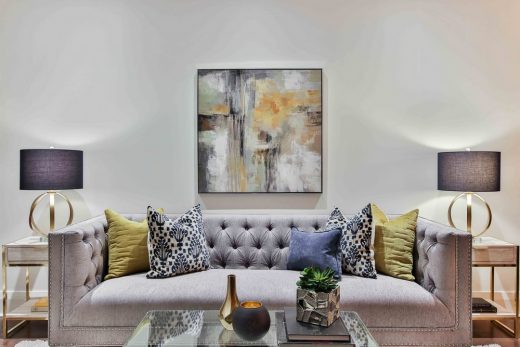 Comments on this guide to Tips how to hire best mortgage broker in UK article are welcome.
Home Articles
Residential Architecture
Mortgages
Mortgages Posts
Can you buy a house with cash nd then a get mortgage
Are You in the Gray Area in Your Mortgage?
6 ways that may lower your mortgage interest rate
How is COVID affecting mortgages advice
Comments / photos for the Tips how to hire best mortgage broker in UK advice page welcome