Trusted Quality Home Shutters Brisbane advice, QLD home enhacement tips, Property improvement
6 Tips on Choosing the Perfect Home Shutters in Brisbane
16 Oct 2019
Brisbane Home Shutters Advice
Shutters are a much beloved form of window covering. Many people love how the shutters help the entire space feel. If you are looking for shutters Brisbane, there are several factors you will want to keep in mind as you begin the search for the right shutters for your Brisbane abode. These should be shutters that help you bring the personality and color scheme you have in mind in every single detail. Other factors such as natural light and the shape of your windows can also add needed interest to your home.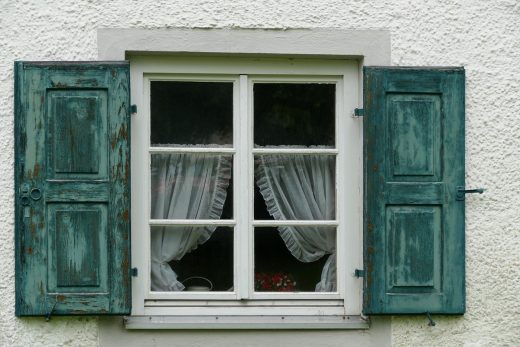 Budget Considerations
Budget is another consideration to bear in mind when it comes to picking out shutters. Shoppers can find different kinds of shutters at all possible price points. It's a good idea to think about the kind of budget the shopper has in mind before they search for the shutters they want. Knowing which shutters are going to fit into your budget before you begin is extremely helpful. People can examine the shutters in the budget they have in mind. Then they can narrow down their choices until they find the ones they like best.
Color Scheme
Color is a crucial factor in any home. People often have a color scheme in mind before they begin to decorate their homes and move in. Any home should be one in which this color scheme takes center stage. A set of shutters in the person's chosen colors can greatly enhance the entire home. Having a single wall with one color can help any room come alive with lots of color. Think about painting the shutters in a contrasting shade for even more flair and interest in that space.
The Style
Like many other goods for the home, shutters come in different kinds of styles. You'll want to look at shutters like plantation shutters that have a lot of details and can be tailored even further to your individual preferences.
Other styles also exist that allow anyone to find the right shutters for the kind of style they find most attractive. There are also solid shutters that are ideal for this climate. They can be folded up when they are not in use. This enables anyone to control exactly how much light filters into their home at night and during the day.
Natural Light
Natural light is a greatly desirable quality in any room. Light of this sort can help anyone see everything there better. When the room's boundaries between the indoors and outside are blurred, the result is often a pleasing mixture that shows off the home's best qualities. Look for shutters that allow you to work with that quality and bring it out in the rooms in your homes. You want to have a home that allows you enough natural light so you can see exactly what you are doing as you do it each day.
Types of Material
One of the most important things to keep in mind when choosing shutters are types of material used. Shutters come in varied basic materials. Two of the most common are vinyl and wood. Each one has advantages and disadvantages. Metal shutters are quite durable.
They will withstand many different kinds of weather conditions and still look great. Metal shutters are a good choice for outdoor shutters. Another commonly seen type of shutters are wood. Wood is ideal for those who are looking for something that is truly classic. Wood has been used for shutters for many decades. It's elegant and fashionable.
Window Size
Windows, like other features in your home, vary greatly in size and shape. You want to have shutters that allow the amount of light you want to come inside and show off the best qualities of each and every single window at the same time. Many shutters can be custom designed for any window in your home. This is an ideal solution if you have lots of windows in interesting shapes. A set of shutters can be used in order to show them off even further. In doing so, it can help draw attention to one of the most beautiful features in your home.
Comments for this 6 Tips on Choosing the Perfect Home Shutters in Brisbane advice article are welcome please
Architecture Design in Brisbane
Brisbane Architecture Designs – chronological list
We have 3 pages of Brisbane Architecture selections with links to many individual QLD project pages.
Brisbane Architecture News (this page)
Brisbane Buildings : key projects A-G
Brisbane Architecture : H-Z
Brisbane Building Designs
New Architecture in Queensland
TRIO on AMOS, Fortitude Valley
Burleigh Pavilion Restaurant in QLD
Couldrey House near Mount Coot-tha, Queensland
Northshore Pavilion
Design: Anna O'Gorman Architect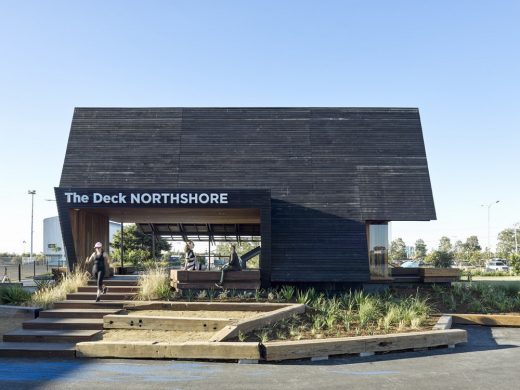 Northshore Pavilion
photo : Christopher Frederick Jones
Northshore Pavilion, Queensland
Kagome Bamboo Woven Pavilion at QLD University
# 015 Lanzarote Dynamic Square – Design contest by Rethinking Competitions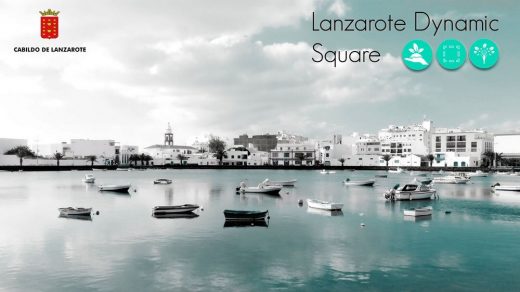 photo courtesy of Rethinking Competitions
Lanzarote Dynamic Square Architecture Competition
Comments / photos for the 6 Tips on Choosing the Perfect Home Shutters in Brisbane page welcome