Lanzarote Dynamic Square, Arrecife Architecture Contest, Islas Canarias, Canary Island Building News
Lanzarote Dynamic Square Competition News
El Cabildo de Lanzarote Competition for the city of Arrecife: Buildings in the Canary Islands, Spain
Dec 27, 2017
# 015 Lanzarote Dynamic Square
Design contest by Rethinking Competitions
English text (scroll down for Spanish):
The Cabildo of Lanzarote has been trying since 1989 to reactivate and enhance the cultural attractiveness of Arrecife. The main objective of this project is to convert the El Almacén plaza (Arrecife) into an urban point of culture and social meeting. And with this contest it is intended to take an important step for it since the proposal will be built.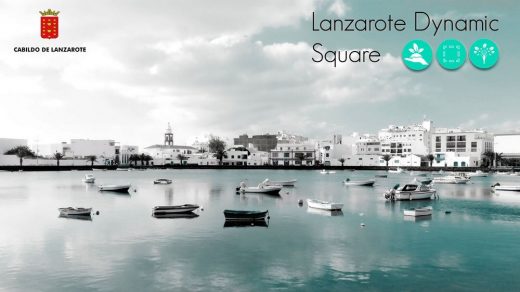 photo courtesy of Rethinking Competitions
Lanzarote Dynamic Square Competition 2017
Objectives:
• Sustainability and energy efficiency. The square with an area of more than 1000 m² can be a source of solar use either for the activities that are going to be developed as a possible source of power for the El Almacen building.
• Environmental Protection. The intervention must be respectful with the Environment, proposing a sustainable use.
• Treatment of facades of the surrounding buildings. The dividing wall of the adjacent building will be used as a white screen of Video Mapping that of a changing aspect to the square.
• Shadow: Elements will be available to hang different elements that shade the square. In addition to the need to include vegetation.
• Accessibility: it must be accessible to all people with reduced mobility.
• Tours. Access must be provided for vehicles for loading and unloading at specific times. The rest of the time will be a pedestrian square (and environment).
• Polyvalence: the mixture and the different uses should be encouraged.
The Cabildo of Lanzarote has a Budget for the execution of the same of350,000 Euros
PRIZES
First prize € 6,000 + construction
Second prize € 4,000
Third prize € 2,000
Spanish text:
INFORMACIÓN
El Cabildo de Lanzarote lleva desde 1989 intentando reactivar y potenciar el atractivo cultural de Arrecife. El objetivo principal que busca este proyecto es convertir la plaza de El Almacén (Arrecife) en punto urbano de cultura y encuentro social. Y con este concurso se pretende dar un paso importante para ello ya que la propuesta será construida.
Características
• Sostenibilidad y eficiencia energética. La plaza con una superficie de más de 1000 m² puede ser una fuente de aprovechamiento solar ya sea para las actividades que se vayan a desarrollar como de posible fuente de alimentación del edificio El Almacén.
• Protección del Medio Ambiente. La intervención debe ser respetuosa con en Medio Ambiente planteando un uso sostenible.
• Tratamiento de fachadas de los edificios aledaños. La medianera del edifico colindante será utilizada como una pantalla blanca de Video Mapping que de una aspecto cambiante a la plaza.
• Sombra: Se dispondrá de elementos que permitan colgar differentes elementos que den sombra sobre la plaza. Además de la necesidad de incluir vegetación.
• Accesibilidad: debe ser accesible a todas las personas de movilidad reducida.
• Recorridos. Se deberá prever el acceso de vehículos para carga y descarga en momentos puntuales. El resto del tiempo será una plaza (y entorno) peatonal.
• Polivalencia: la mezcla y los differentes usos deberán fomentarse.
El Cabildo de Lanzarote cuenta con un P.E.M (Presupuesto de Ejecución Material) para la ejecución del mismo de 350.000 Euros.
PREMIOS
Primer premio 6.000 € + construcción
Segundo premio 4.000 €
Tercer premio 2.000 €
Location: Arrecife, Lanzarote, Canary Islands, Spain
Canary Islands Buildings
Tenerife Architecture Guide – Islas Canarias Arquitectura
Tenerife Architecture Walking Tours
Stella Maris Chapel Building in Tenerife
Design: Architect Alejandro Beautell



photo © Efraín Pintos
Stella Maris Chapel in Tenerife
Abama Luxury Residences Tenerife
Design: Melvin Villarroel, architects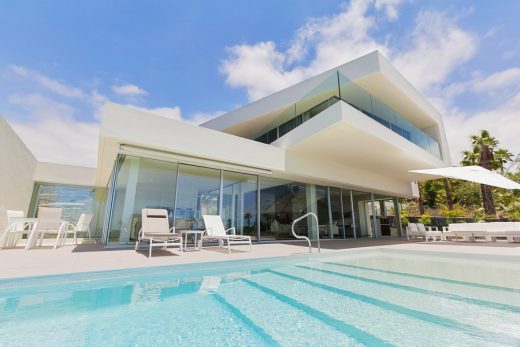 image courtesy of architects
Residential Building Tenerife
Saint John Baptist Chapel Tenerife – El Hierro island
Design: Alejandro Beautell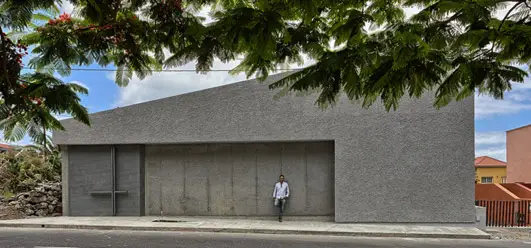 photograph : Efraín Pintos
Magma Art & Congress, Tenerife
Design: Menis Arquitectos
Magma Art & Congress Tenerife
Disa Group Headquarters Building
Disa Group Tenerife
Sacred Museum and the Plaza of Spain in Adeje
Design: Menis Arquitectos
Sacred Museum and the Plaza of Spain in Adeje
Canary Islands House, La Laguna, Tenerife
Architect: Alejandro Beautell, Beautell Arquitectos
Canary Islands House
Infant School La Herradura – landscape, TM. de Telde, Las Palmas de Gran Canaria
Design: Romera y Ruiz Arquitectos
Puzzle Piece Canary Islands
El Lasso Community Centre, Las Palmas
Design: Romera y Ruiz Arquitectos, Spain
El Lasso Community Centre
Faculty of Fine Arts, La Laguna, Tenerife
Design: GPY Arquitectos
Faculty of Fine Arts Tenerife
Flowpolis, Gran Canaria : International design competition
Design: Monolab
Gran Canaria Architecture for Collegio de Arquitectos de Canarias
Canary Islands concert and congress hall
Canary Islands Church Building
Designs / images for the Lanzarote Dynamic Square Competition, Canary Islands Design Contest page welcome
Website: Canary Islands, Spain